Jupiterimages/Photos.com/Getty Images
Photography is a satisfying activity for all ages and can be used personally, professionally, in the classroom or just for pleasure. For photography projects or photo shoots, a theme is essential so that all the photographs are coherent and bind together. A few ideas can lead to many possibilities.
Theme by Color
Digital Vision./Photodisc/Getty Images
If you start by choosing a color, you can easily choose objects or setting that reflect that color. For example, if you choose yellow, you can work with birds, sand, yellow clothing, yellow decorations, flowers or yellow background with contrasting colors. The color can provide a starting point from which you choose the background, setting or props. It can also provide a starting point for make-up.
Theme by Location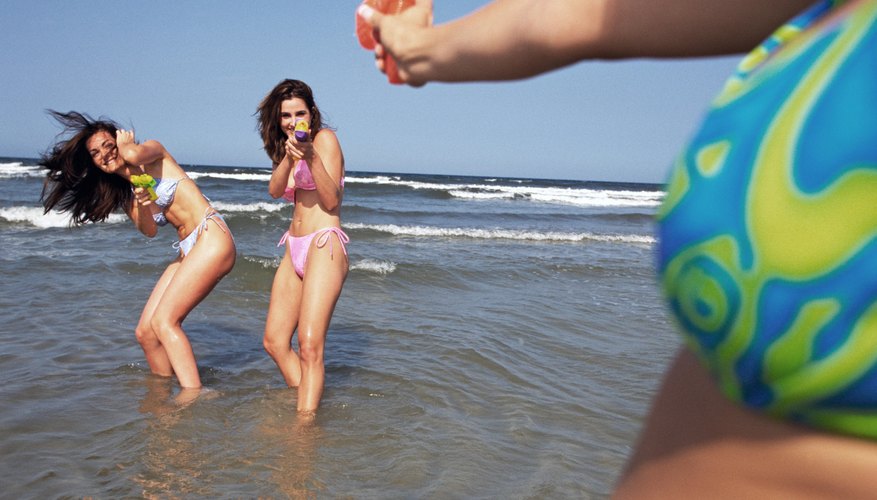 Jupiterimages/liquidlibrary/Getty Images
Themes related to location also provide for creative opportunity. A location can determine props, colors, background or clothes. For example, a beach scene determines blue--water and sky color--and yellow--sand--and then allows for creative license with clothing/bathing suits, activities--boating, picnicking, playing volleyball or frisbee, sunbathing or swimming--and accessories. You can also use creative license to put the out-of-ordinary into the ordinary. For example, matching the clothes of the beach with another environment, such as the mountains, or vice versa. You can also choose an area to shoot in--an alley, city street, park--and use that as the basis of your shoot. Shooting in places that you wouldn't ordinarily think to shoot, such as a laundromat or an abandoned house, can make for interesting shots.
Theme by Costume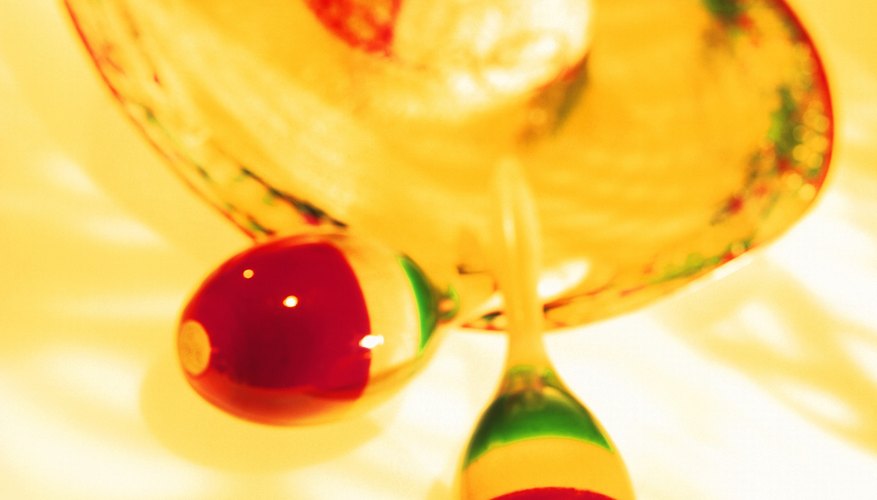 Stockbyte/Stockbyte/Getty Images
Choosing costumes for your models is another way to frame a photo shoot. Choosing costumes can provide for lots of creative license--each model's costume will look different but can play on the same idea. Costumes can also play on the other themes like location and color. For example, a Mexican theme would involve colorful costumes with traditional Mexican clothing.
General Themes
Jupiterimages/Photos.com/Getty Images
Themes can really be based off anything. If you are still unsure where to start, choose a simple object as a prop and begin there. Have your model pose with it then add other props that go along with the first one. Try starting with an umbrella. Then add a rain jacket, boots, water or anything else you can think of that goes with rain. To mix it up a bit and add an artistic element, shoot in the sun with these rain items and see what effect it has.
Adding Artistic Elements to Normal Scenes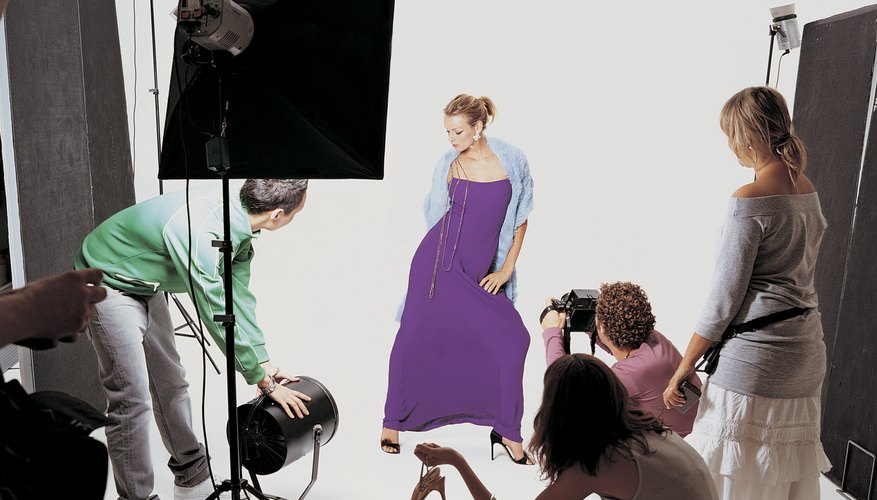 Digital Vision./Photodisc/Getty Images
To add variety to common themes or your average shoot, such as an engagement or party shoot, play with angles and lighting. This creates a theme of experimentation, which can bring coherence to your shoot and also keep everyday scenes interesting.
Writer Bio
M.J. Taylor started writing professionally in 2008, working on a blog for an events company. She writes about destination travel and budget travel on various websites. She has a Bachelor of Arts in English.
Related Articles