Things Needed
Adhesive backed sandpaper
or
Replacement sanding pad
or
Velcro® strips
Cyanoacrylate glue (super-glue)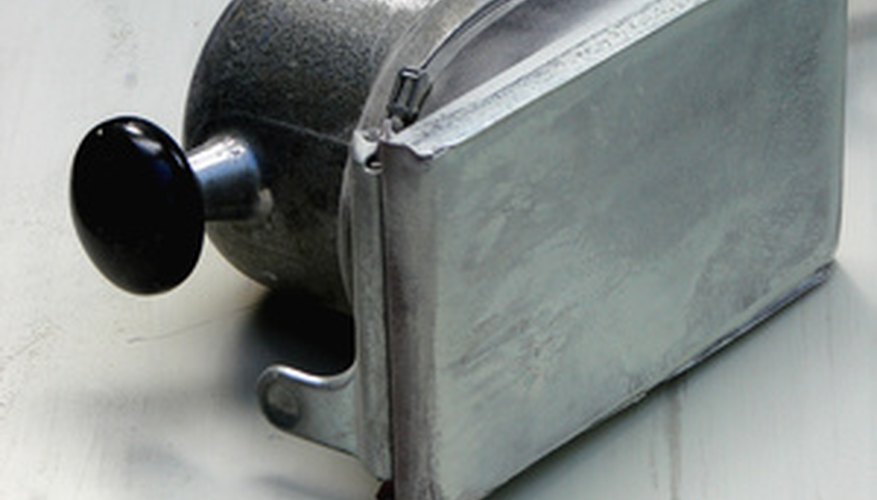 Hook and loop is a method of adhering sandpaper to power sanders using Velcro®. Thousands of tiny hooks embedded in the sanding pad hook into loops affixed to the back of the sandpaper sheet holding it tightly to the sanding pad. While this method makes changing sanding disks convenient, any woodworker who has used a hook and loop sander for any period of time knows that the wear and tear on the sanding pad quickly breaks down the hooks and has a negative impact on the sander's ability to grip the sandpaper. There are three methods for dealing with this problem, each of which will be addressed in this how-to.
Switch from using hook and loop to adhesive backed sandpaper. This is the easiest and least expensive option. The adhesive backing will, over time, completely destroy the nylon hooks on the sanding pad, but since they were damaged beyond repair at that point anyway, you loose nothing in switching over. Adhesive backed paper is available in all grits and is cheaper than hook and loop paper. Adhesive sandpaper can be purchased in economical rolls and cut to fit any sanding pad configuration.
Purchase a replacement pad from the manufacturer. This is the more expensive option since replacement pads are a major source of revenue for the manufacturer. Replacement pads for the major manufacturers are usually priced in the $20 to $50 range, depending on the manufacturer and model.
Replace the existing hooks on the pad with Velcro® strips. This is an especially attractive option if you have a large supply of hook and loop disks and are unwilling or unable to purchase a replacement pad. Narrow Velcro® strips are available at major department stores, usually in the hardware section along with glues and tapes.
Apply cyanoacrylate glue (more commonly referred to as super glue) to the back of the hook side of the Velcro® strips.
Apply the hook side of the Velcro® strips to the bottom of the sanding pad, pressing down firmly to achieve maximum contact. For circular or oddly shaped sanding pads, there will be some overhang.
Trim the excess Velcro® to conform to the shape of the pad.
Warning
Use cyanoacrylate glue only in a well ventilated area to prevent inhalation of the fumes.