Overview
A stunning gold dress or silver clutch aren't the only ways to add major shine to your look; metallic makeup can bring the sparkle, too. "Concentrate on pigments that have an undertone that is metallic, such as gold or silver," like TV personality Giuliana Rancic does with bronzer here, says Julia Papworth, a Los Angeles-based celebrity makeup artist. "These tones look much softer on the face and blend well."
In the Spotlight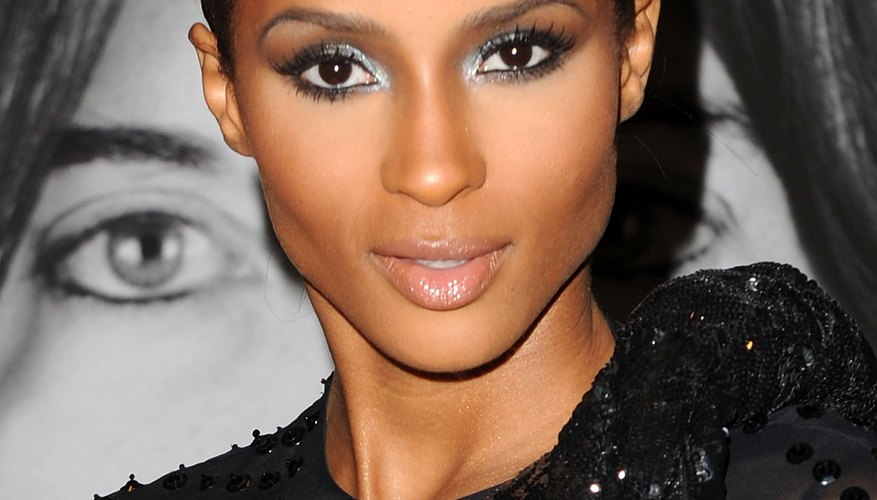 For some ladies, incorporating metallics into their makeup routine can be daunting. To ease your way into it and be sure the look doesn't go overboard, pick one area of your face to emphasize, says Vanessa Elese, a New York-based makeup artist. Focusing on the eyes -- as singer Ciara does at an event in New York -- is often the easiest way to start, Elese says.
An Eye for Metallics
For a subtle metallic effect, such as the one actress and singer Jennifer Lopez demonstrates here at the 2011 Golden Globe Awards, sweep a gold or silver eye shadow across the entire lid. To top off the look, pair it with an apricot-tinted blush, a light lip color or gloss and several coats of mascara to keep your eyes from getting lost in a sea of shadow, Elese says.
Wet and Wild
To step up the "wow" factor of a metallic look, Elese suggests coating eyelids with a cream or wet shadow in a shiny shade like the icy blue that designer and TV personality Nicole Richie shows off here at the 2013 Golden Globe Awards. "Sweep this from lashes to your crease for a super sexy, cutting-edge pop of glamour," Elese says. Add liquid cheek tint and a melon-colored lip to finish the look.
Smoke and Mirrors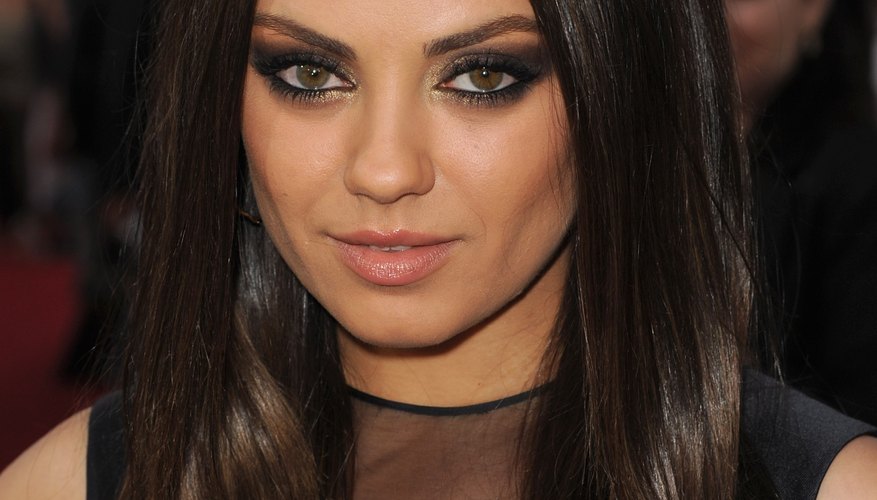 Bring out your sultry side by going for a metallic-based smoky eye, Papworth suggests -- like actress Mila Kunis does here at a movie premiere in Hollywood, Calif. Keep the look sexy by sticking with one color family -- think golds and bronzes -- and mixing it with shades of smoky brown or black. Smudge in a bit of eyeliner on top and bottom lash lines, add a few swipes of bronzer and finish with a clear lip gloss.
High Definition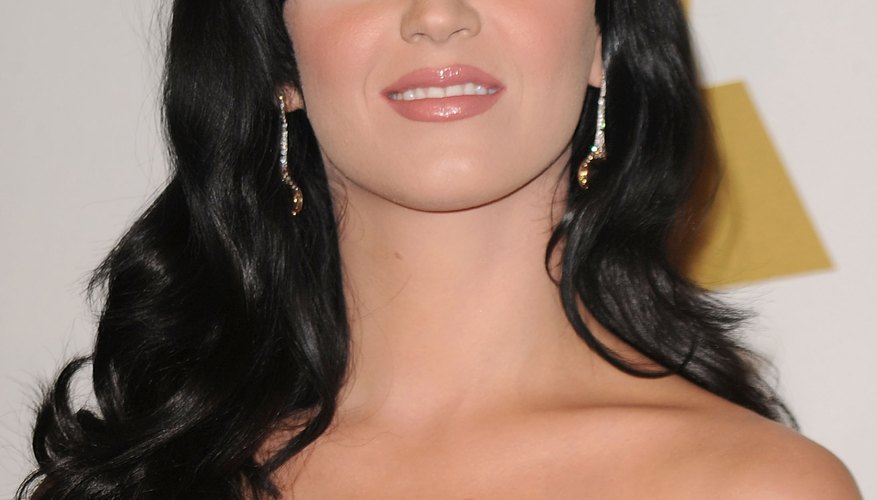 For occasions when a full lid of gold or silver are just too much, try swiping on a metallic liner in a shade of shiny black or brown to define eyes, Elese says. You can also spice up your look by using gold or silver eye shadow to line both the top and bottom lash lines to achieve the look singer Katy Perry models here at an event in Los Angeles.
Sun-Kissed Glow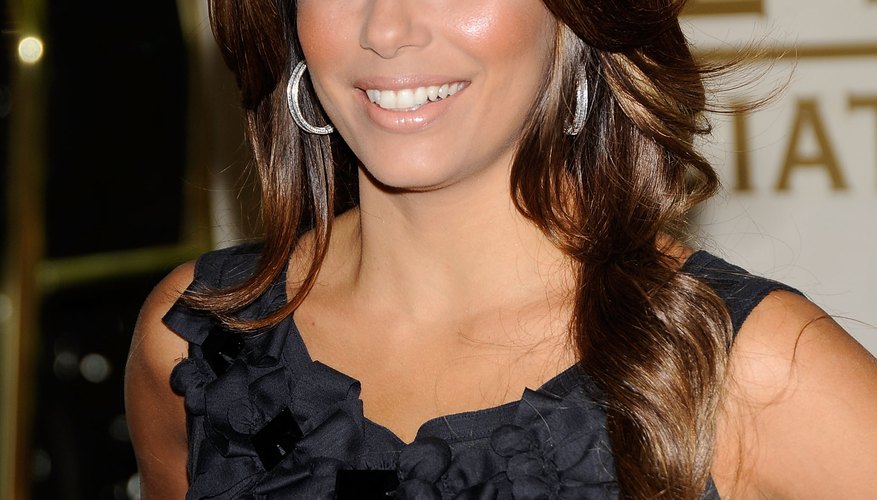 For an all-over, luminous glow, work a metallic-based cream bronzer into skin to highlight cheekbones and other areas where the sun naturally hits your face, Papworth says. Keep eyes and lips as neutral as possible -- as actress Eva Longoria does here at an event in Beverly Hills, Calif. -- to create a sexy, laid-back, au naturel look.
Powerful Pout
Metallic lips are a look for the brave at heart, but when paired with a neutral eye and glowing skin -- such as the look actress Camilla Belle pulls off here at the 2012 Met Ball in New York -- it can create one stunning look, Papworth says. If vampy, shiny, dark red lips aren't your thing, try going for a softer shade like a bronzed brown.
Shift Into Neutral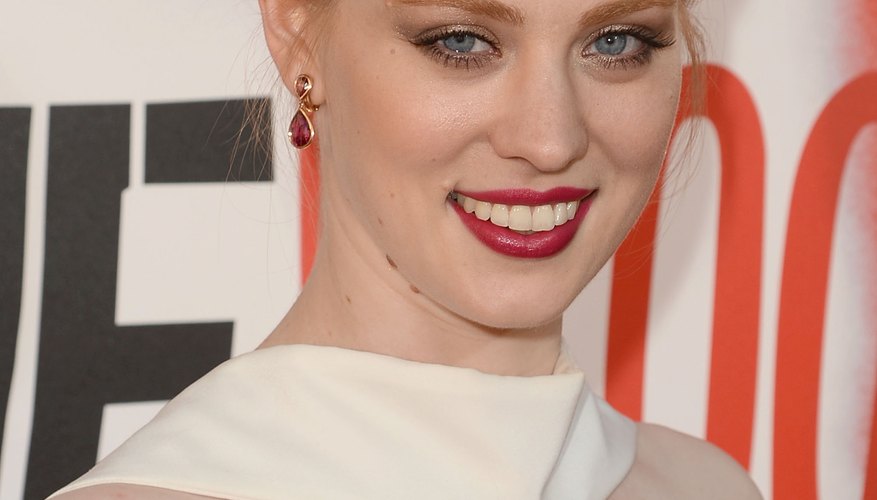 Metallic eyes, cheeks and lips make a strong and sexy statement on their own, so be sure to pair the look with a neutral ensemble to allow the metallic makeup to pop, Papworth advises. Try pairing glowing skin with your little black dress for a night out, or combine a bronzed eye with a white blouse for work, like actress Deborah Ann Woll does here at a TV show premiere in Hollywood, Calif.