Overview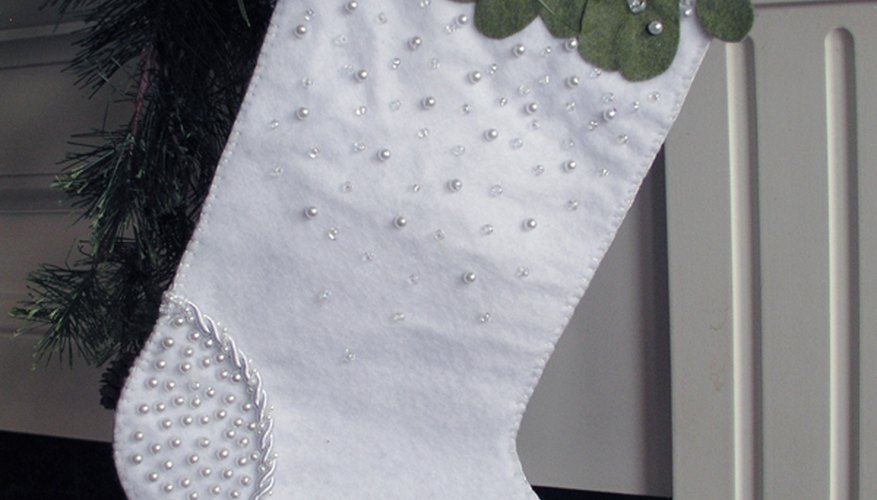 One of the most beloved decorations of the holiday season is the Christmas stocking. Set an elegant holiday mood by creating Christmas stockings topped with mistletoe and encrusted with pearls and jewels. Follow our simple template to make holiday decorations that you will enjoy for years to come.
Things You Need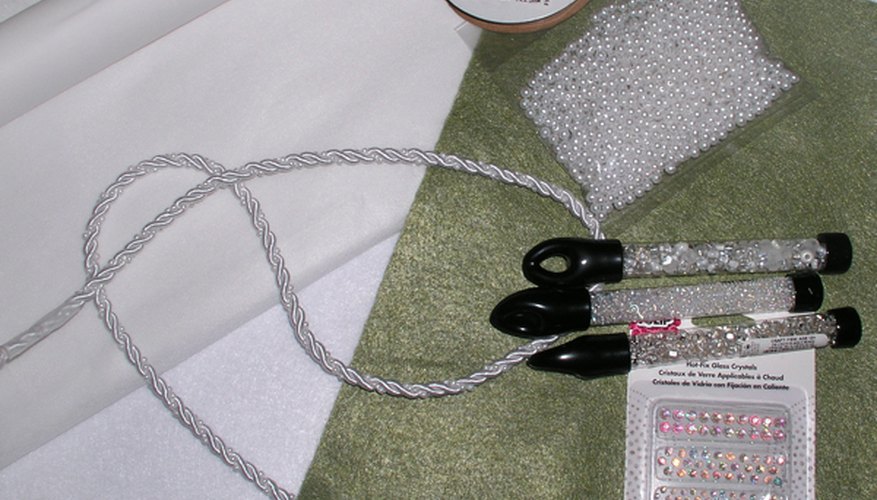 To get started, you'll need a variety of materials: sock template (found at the link below), freezer paper, white felt, green felt, fusible interface, fusible web, fray check, assorted pearls, jewels, cords and ribbons, and lastly some embroidery floss.
Related: Click here to download the stocking template.
Cut Out Stocking
Print the template and tape together at the dashed line. Press interfacing onto the back of the felt. Cut out two sock pieces following the template.
Prepare the Mistletoe Leaves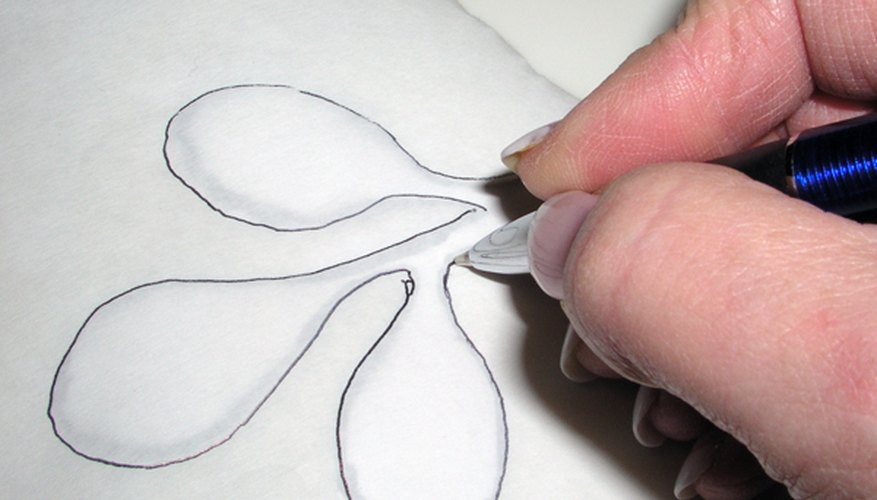 Trace the mistletoe pattern onto freezer paper. You will need 4 to 5 of these pieces, facing in both directions.
Cut out the Mistltoe Leaves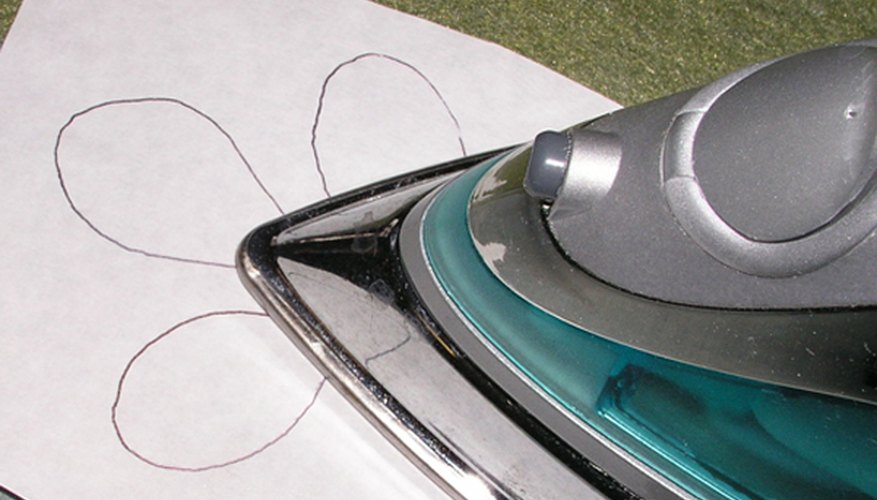 Press the freezer paper to the front of the green felt and fusible web to the back of the felt. Carefully trim these pieces out using sharp scissors.
Pull the Paper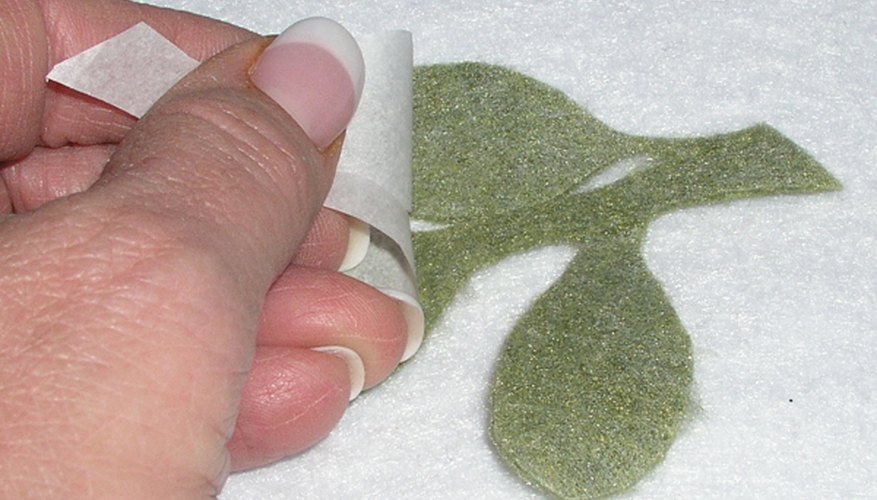 Carefully remove the paper from the back of the mistletoe leaf cut outs. There should be an adhesive film left in place.
Arrange the Leaves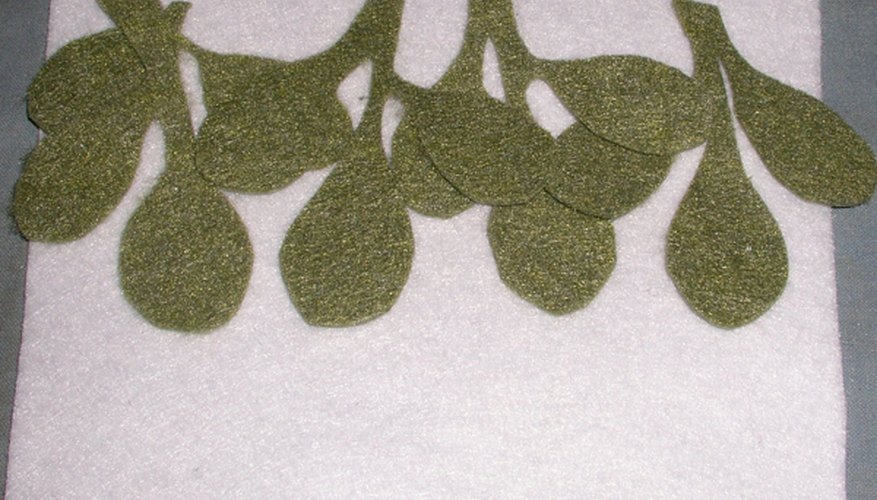 Arrange the leaves at the top edge of the front of one of the white felt sock cutouts. Cut out individual leaves if necessary to get the look you want. Press the leaves in place with a hot iron.
Apply Pearls and Beads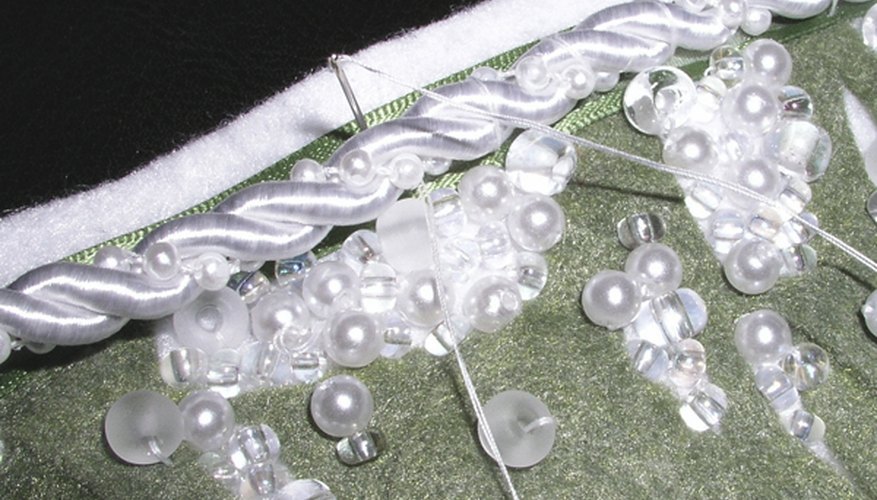 Apply pearls, beads, and jewels according to your preference. These can be stitched or glued in place. Sew cording in place by wrapping stitches around the cord.
Outline Toe and Heel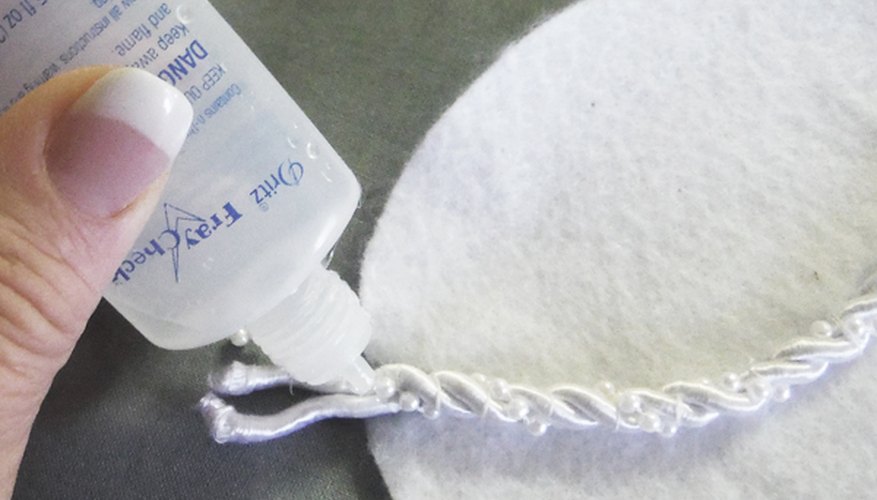 Outline the toe and heel with cording. Wrap stitches around the cord to hold in place. Apply fray check to the ends and let dry completely. Trim even with the edge. Fill the defined areas with pearls or beads.
Stitch the Sock Together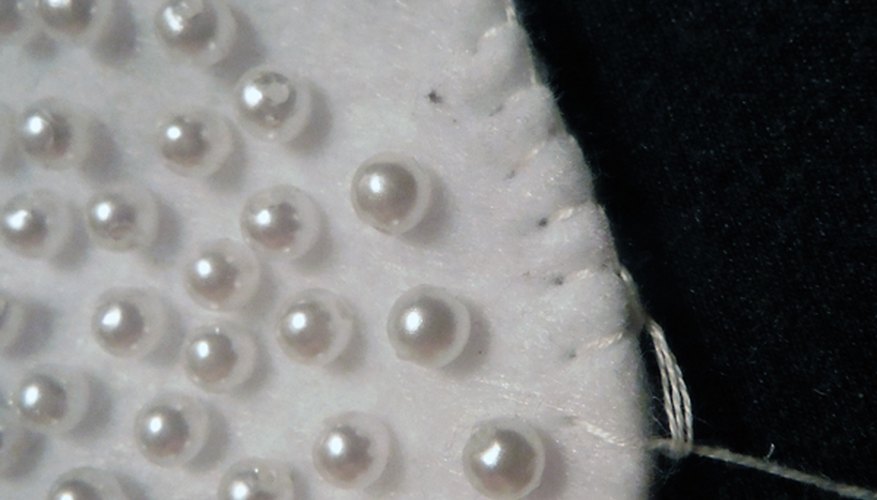 Lay the two sock pieces together with wrong sides facing each other. Stitch with a blanket stitch using three strands of embroidery floss. Add a ribbon loop in the top corner to hang the stocking.