Jupiterimages/Photos.com/Getty Images
Recording studios are becoming increasingly more common as equipment is becoming more affordable, and many traditional components are being replicated with computer technology. However, a number of key pieces of equipment are found in most recording studios, whether amateur or professional, although some are not strictly necessary.
Computer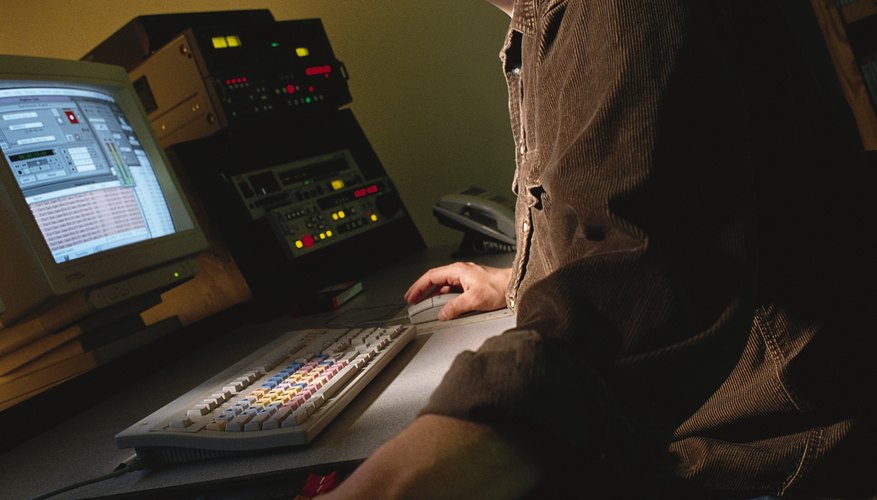 Photodisc/Photodisc/Getty Images
Computers are a central component of modern recording studios. With a computer, you can record and mix music using a digital audio workstation such as Pro Tools, Cubase, Sonar, or Logic Pro, as well as use a variety of software synthesizers and effects.
Audio Interface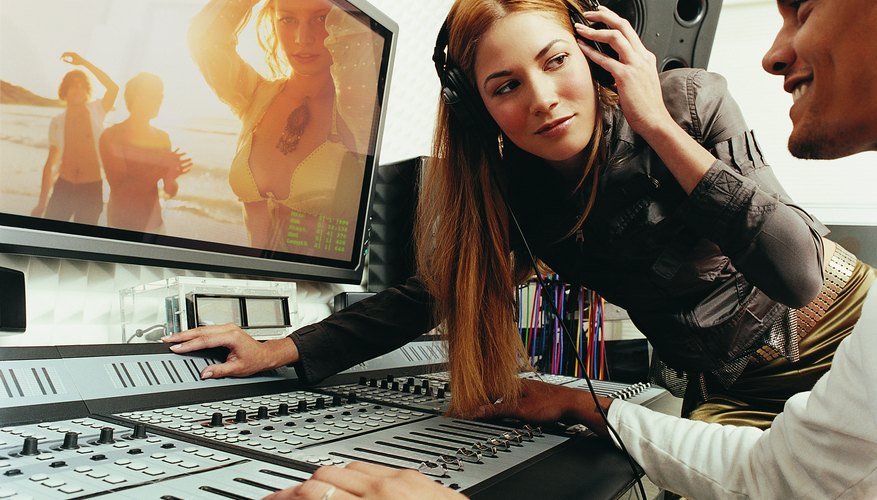 Digital Vision./Digital Vision/Getty Images
Audio interfaces allow you to connect audio devices to the computer. The ones designed for recording typically have many audio inputs for microphones and line level instruments, audio outputs for studio monitors and headphones and MIDI inputs and outputs. In most cases, they can connect to the computer via a USB or IEEE 1394 (FireWire) cable.
Studio Monitors and Headphones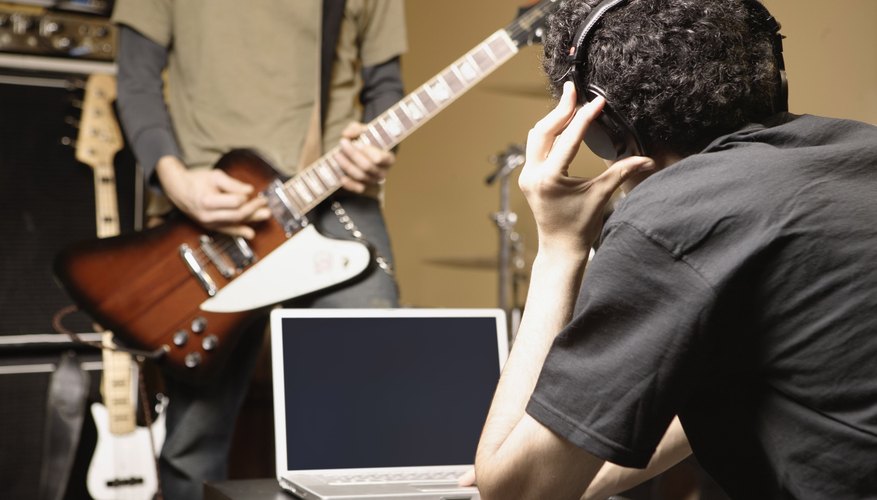 Brand X Pictures/Brand X Pictures/Getty Images
Studio monitors are loudspeakers designed to reflect source audio as accurately as possible. They are typically used by producers and sound engineers to monitor audio during recording, as well as to play back audio. Similarly, headphones are necessary for musicians to be able to hear background audio such as click tracks and other instruments while recording.
Microphones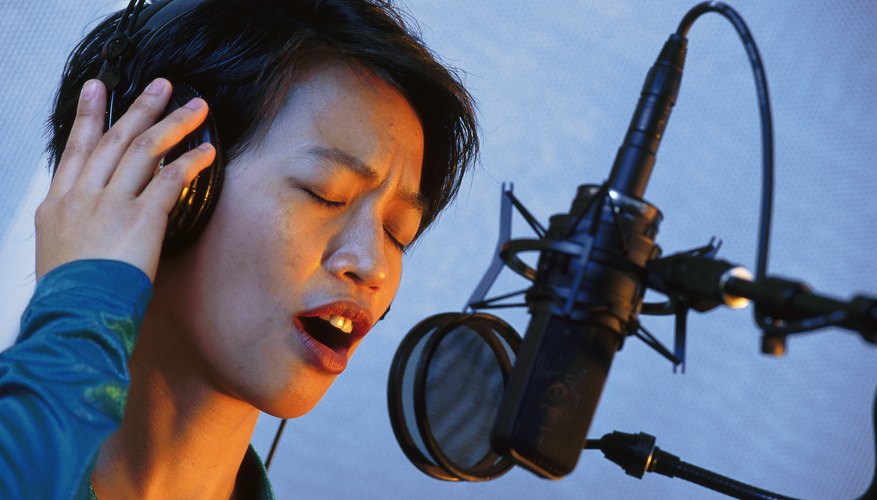 Comstock/Comstock/Getty Images
Microphones convert sound waves to electrical impulses. When plugged into a computer via an audio interface, these impulses become digitized and can be recorded. Recording studios often have many different microphones for recording various types of sounds. For example, some microphones are designed specifically to capture vocals, while others are designed to capture instruments.
Rack Effects
Thinkstock Images/Comstock/Getty Images
Rack effects apply one or more filters to audio signals to change the way they sound. Although computers can produce nearly every type of audio effect today, rack effects, particularly vintage ones, are still commonly used in professional recording studios.
Controllers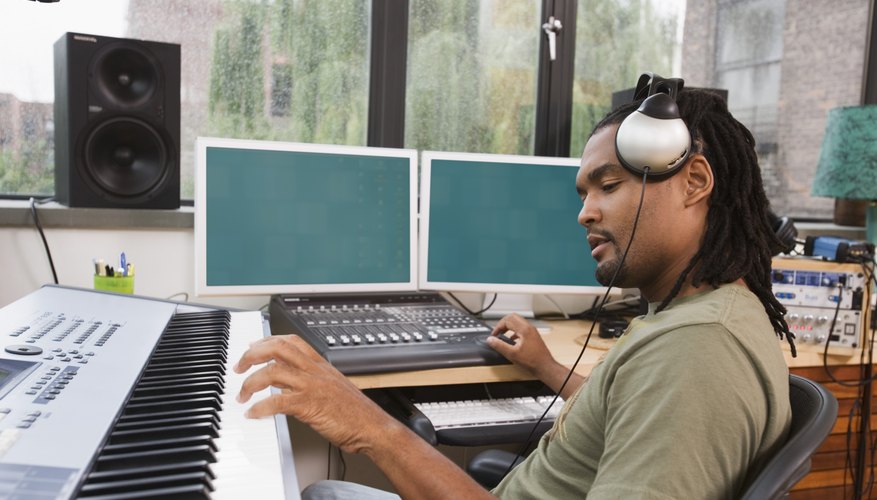 Jupiterimages/Creatas/Getty Images
Controllers are external devices used to control computer software. The most common type of controller is a MIDI controller, which has a keyboard much like a standard electronic keyboard, although it does not actually produce audio like an electronic keyboard.
DI Boxes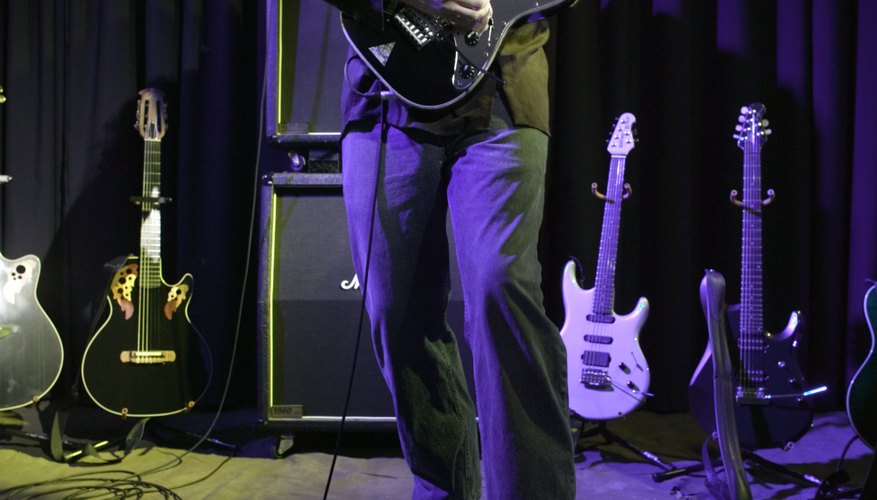 Photodisc/Photodisc/Getty Images
Direct input (DI) boxes convert line level signals to balanced signals. They are often used to plug electric guitars and bass guitars into an XLR (the type of connection used by most microphones) input. They are only necessary if the audio interface does not have line level inputs.
Cables
Thomas Northcut/Photodisc/Getty Images
Cables are an important part of any recording studio. XLR cables are commonly used to connect microphones to audio interfaces, while 1/4-inch cables are commonly used to patch other devices together.
Miscellaneous Items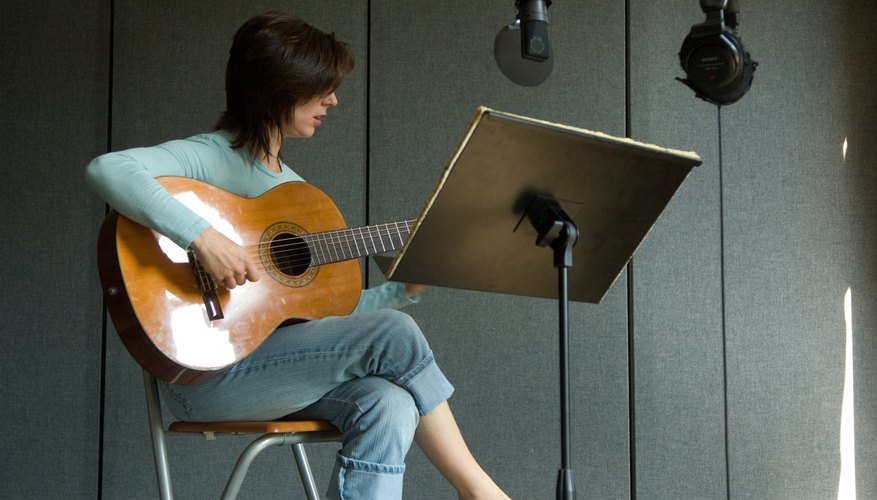 Jupiterimages/Photos.com/Getty Images
A number of miscellaneous items are often found in recording studios, including microphone stands and shockmounts, power conditioners, furniture, soundproofing materials, vintage gear such as tube microphone preamps and a collection of musical instruments.
Jupiterimages/Photos.com/Getty Images