Things Needed
Fabric
Measuring tape
Iron
Pins
Needle
Thread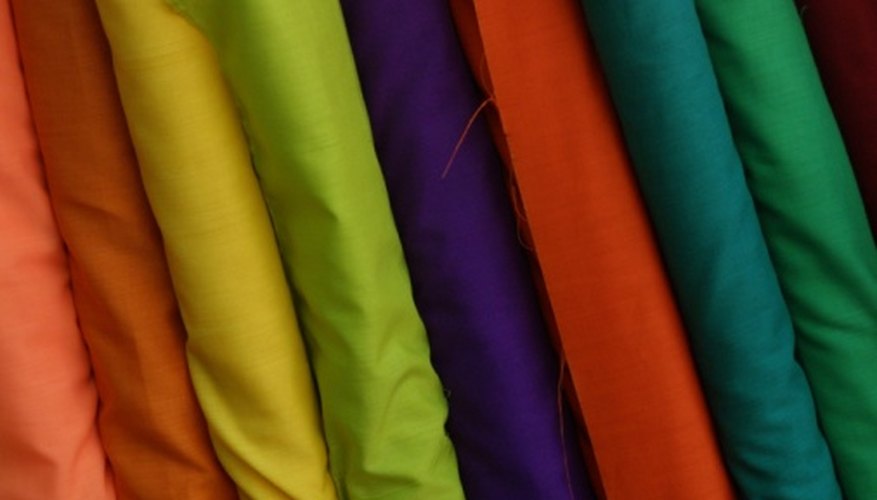 Creating a burrito pillowcase is one of the few sewing projects when you are required to roll the material like the tortilla of the Mexican food dish. This style of sewing is not only entertaining for the maker but it also produces a pillowcase without any visible seams. In fact, the burrito pillowcase is also known as the magic pillowcase method, as it "magically" hides all of the item's seams. Create a pair of these cuffed pillowcases for your home or as a gift.
Cut the fabrics to the appropriate lengths. For a standard-sized pillow case, this should include a 24-by-43-inch piece for the body of the pillowcase and a 12-by-43-inch piece for the cuff of the design. For a king-sized pillow case, increase the body piece of material to 37-by-43-inches. Iron both pieces flat after cutting.
Place the cuff piece of fabric right-side up on a flat surface. Put the pillowcase's body fabric right-side up on top of the cuff fabric, with one of each piece's 43-inch sides lining up.
Roll the body fabric piece onto itself, like a burrito. Continue rolling the fabric until it is a few inches away from the lined up edges.
Fold the shorter cuff fabric over the rolled body fabric piece, matching the other 43-inch side of the cuff fabric with the other two matched fabric pieces. Pin through the three pieces of material to hold them in place. Sew a 1/4-inch seam along the edge. Remove the pins.
Grab the inside of the "burrito" and pull all the materials right-side out of this fabric tube. The pillowcase will now have the cuff's seam on the inside. Iron it flat.
Use scissors to trim the sides of the pillowcase so that they're smooth and even.
Lay the fabric on a flat surface. Fold it together into the shape of a pillowcase. Set the fabric with the right (decorative) sides facing up. The wrong (undecorated) sides should be together. This is the opposite way of making most seams. Line up the edges and pin them in place.
Use a French, or encasing, seam to sew along the sides and the bottom of the pillowcase. The seam should be about 1/4-inch.
Turn the pillowcase inside out so you're looking at the backside of the fabric. Sew a 3/8-inch seam around the sides and end of the pillowcase. This will conceal the raw seam edge.
Turn the pillowcase right-side out to reveal your seemingly seamless pillowcase.