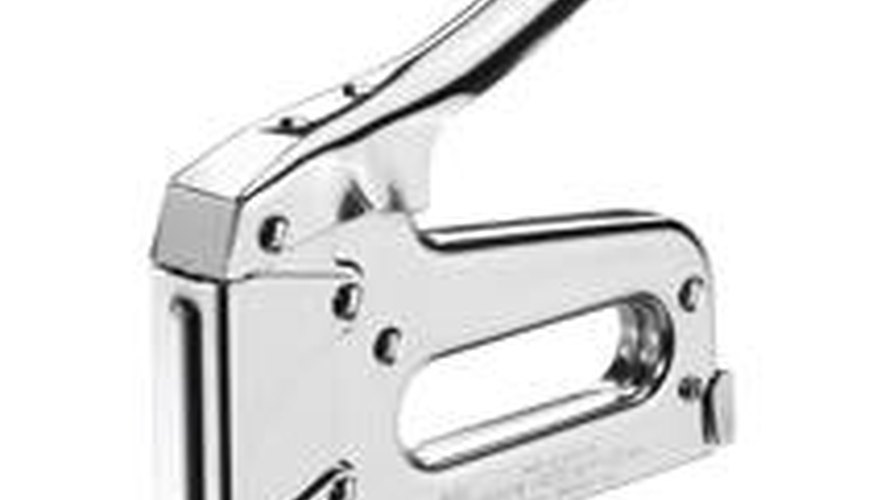 The Arrow staple gun is easy to use once you get the hang of it. There are a few things you need to know about safety and performance before you start stapling.
Work in a well lit area that's free of clutter. Put on your eye protection.
Load the staples into the gun. Find the button on the bottom of the stapler's back edge. Push the button in and down. Pull out the bar that pushes the staples into place. Slide in a row of staples with the points facing down. Push the bar back and lock it into place.
Hold together the materials you are stapling. Keep your hands clear of the area. Place the front of the gun at the exact point where you want the staple to go in.
Push the gun hard against the surface, using your body weight. Squeeze the release handle until you hear the pop of the staple being released.
Lift the staple gun and make sure it fired correctly. If the staple isn't all the way in the surface of the material, apply more pressure to the gun. Hammer in any protruding staples.