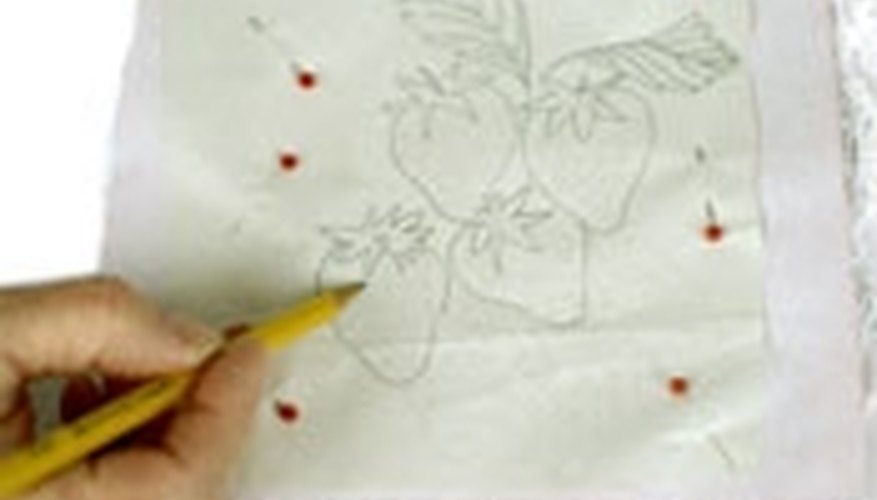 How to Transfer an Embroidery Design. The simplest method of transferring an embroidery design to fabric is to use a commercial iron-on transfer. If the design you've selected is not available in this form, choose from several other transfer methods.
Trace the design onto tissue paper, tracing paper or a sheer, lightweight fabric such as organdy.
Pin the traced design in place on the fabric to be embroidered.
Embroider over the paper, then carefully cut it away.
Or baste the outline of the design with plain thread in a simple running stitch, carefully tear away the paper and then embroider over the basting.
Or pin dressmaker's tracing paper facedown between the fabric and the traced pattern and trace the outline with a pencil.