Teaching piano lessons to children can be a joy, especially when some of your students carry your instruction into their area of collegiate study and become teachers themselves or even professional performers. One of your young students could be the next Ashkenazy or Horowitz. But nurturing young talent into full bloom depends on your own level of skill, the tools you have to offer and your students' willingness to learn, practice and perform. This article is for the musician who is considering making piano instruction a full-time, lifelong career.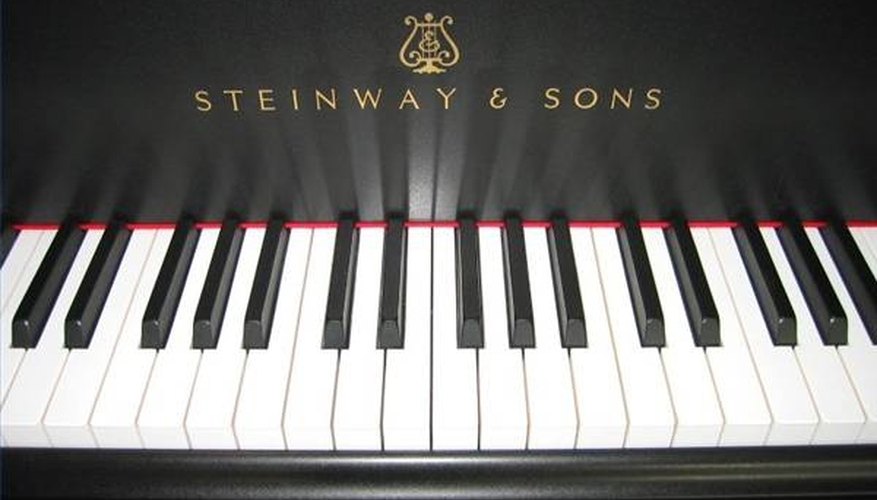 Wiki Commons
Metronome
Bachelor'S Or Master'S Degree In Piano Performance Or Piano Pedagogy
Home Or Rented Studio Space With A Piano Suitable For Instruction
Music Books, Music Theory Books And Music History Books Of Your Choice
Know your skills. If you plan to make teaching piano a lifelong career, the right qualifications are necessary. Your reputation as a piano teacher depends on both the quantity and quality of your education; parents who take their children's piano lessons seriously will opt for the instructor with a bachelor's degree in music (piano performance or pedagogy) over the instructor who is a simple "hobbyist" without formal education. Your level of education also determines your teaching rates. If you have a master's degree, you can charge more per lesson than someone with a bachelor's degree, and a teacher with a bachelor's degree can charge considerably more per lesson than a teacher with no formal education at all. The weightier your own education, the longer you can keep young students who show serious promise. Over the years, you can polish their skills so they can easily gain admittance into a music school.
Know your individual students. Children come to you because of two different reasons. Ideally, they seek piano instruction because they take an avid interest in the instrument and in learning music. But some children are "forced" by their parents to take piano lessons to "round out" their interests. Children who look forward to their lessons are more likely to practice daily and complete other assignments. However, the less motivated child poses a challenge to a piano teacher. Be prepared to make modifications in your teaching style and instructional material to accommodate each type of student. The willingness of a child to attend piano lessons will also determine the frequency and time of the lessons. A child who shows interest might be encouraged to attend two hour-long lessons per week, while a child who comes to you at his parents' bequest may be more suitable for a shorter (30-minute) weekly session. Ideally, your child students should practice 30 minutes a day, but for those who are six years of age or younger, this might be reduced to 15 to 20 minute practice periods. Finally, there's the issue of natural aptitude. Some children have an innate ability to catch onto sight-reading and playing techniques quickly, while others have an ongoing struggle. From an ethical standpoint, your job is to make sure that your instruction sticks. If you have a young student who is consistently unmotivated, does not practice daily and is recalcitrant in lessons, it's time to have a sit-down discussion with his parents. Losing a student does mean losing a portion of your income; however, declining to teach the thoroughly unmotivated, unhappy student is the responsible thing to do for all parties involved.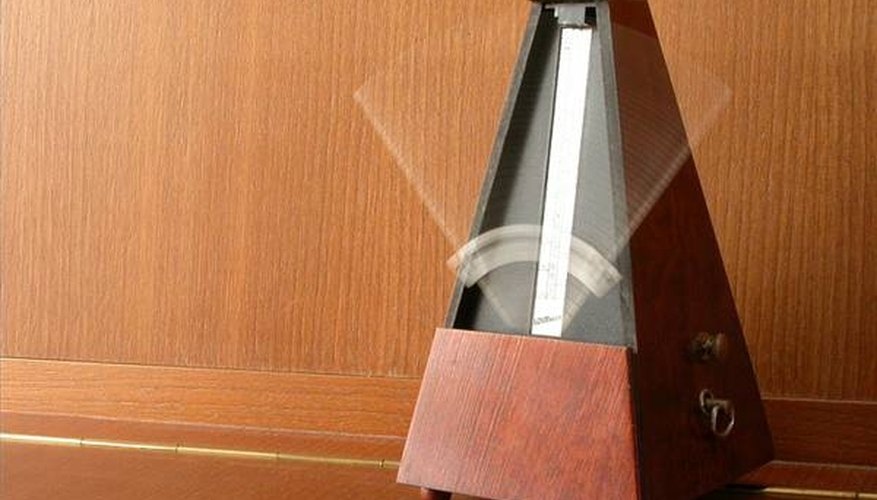 Have the right tools of the trade. If you want to make a living teaching piano lessons, you must make an initial investment in the right piano and studio space, be it at your home or a rental space through a local music store. Putting exemplary pianos, such as the Steinway and Bösendorfer, under the fingertips of your young students is the equivalent to handing them a Stradivarius violin on which to play. You want your students to enjoy the sound that their music creates. Choosing comprehensive music books for your children familiarizes them with the black and white keys of the piano, treble and bass clefs and time signatures; teaches sight-reading and fingering techniques; and introduces them to the sharps and flats of music written in different keys. Some basic primers used for children include the Hal Leonard Piano Method Books, Alfred's Basic Piano Library and Bastien Piano Basics Primer Level, which permit children to learn very simple and familiar tunes. As your child student progresses, introduce her to simplified compositions of Bach's preludes or sonatas by Beethoven, Mozart and Haydn that accommodate undeveloped fingers and small hand spans. Using a metronome as you instruct your students teaches them the rules of maintaining steady rhythm and also permits you to gauge specific finger weaknesses during scale drills. The best skill you can bring to the table is your own technique. Here's where an inordinate amount of patience is involved in teaching children. Much like untrained athletes, they come to you with all of the "right stuff." But remember that a child student's fingers, wrists and arms lack the musculature and balance that you have developed through years of playing the piano. Simply ensuring that your students don't exhibit "wrist droop" or "wrist arch" when playing and that they are able to execute each note on the piano clearly and smoothly using the right finger numbers is a good place to start.
Involve the child's parents. Teaching piano instruction comprehensively means more than teaching students how to sight-read. Send your children home with one-page biographies of famous composers that their parents can read to them or that they can read themselves. Prepare a short quiz at the end so parents can "drill" their children on their newly acquired knowledge. Music theory is an important component of instruction as well. This not only teaches various keys that music is written in, but the overall form of music and how melodic themes are incorporated in the body of the piece. There are several elementary theory books that provide for written homework that your young students can prepare at home for their next lesson with you.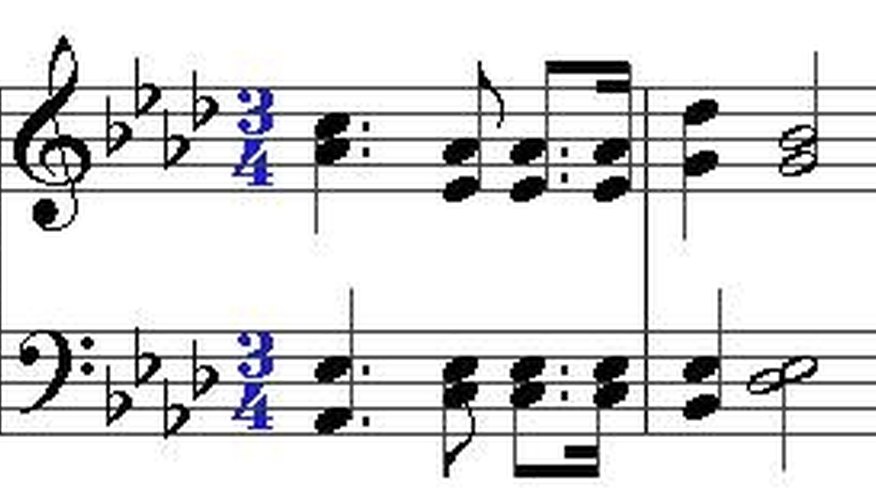 Help your young students to develop their music performance skills. Regular recitals give your students something to prepare for--and something for their parents, friends and families to look forward to as well. This teaches your child students the intricacies of piano performance, such as how to approach the instrument, seat themselves, manage "concert jitters," and recover from minor errors when performing. It also teaches the wonderful skill of music memorization, which permits students to focus on the enjoyment of playing the piano rather than notes written on a page. If you have children who have demonstrated the willingness to approach their piano study seriously, consider entering them in area piano competitions. This gives the child a taste of what "real life" is for professional classical musicians and hones their performance skills.
Understanding that not every student is cut out for public performance or competition is key to making sure your young students enjoy their course of study. If the mere thought of performing in front of an audience causes your student extreme duress, don't pressure the child into performing, and never make recitals mandatory.
If you're new to teaching piano lessons, consider joining a professional organization, such as the Music Teachers National Association (see Resources), which provides information and updates on teaching strategies, pedagogical techniques, competitions for your advanced students and conferences for you.
Resources
Writer Bio
Lisa Sefcik has been writing professionally since 1987. Her subject matter includes pet care, travel, consumer reviews, classical music and entertainment. She's worked as a policy analyst, news reporter and freelance writer/columnist for Cox Publications and numerous national print publications. Sefcik holds a paralegal certification as well as degrees in journalism and piano performance from the University of Texas at Austin.
Related Articles