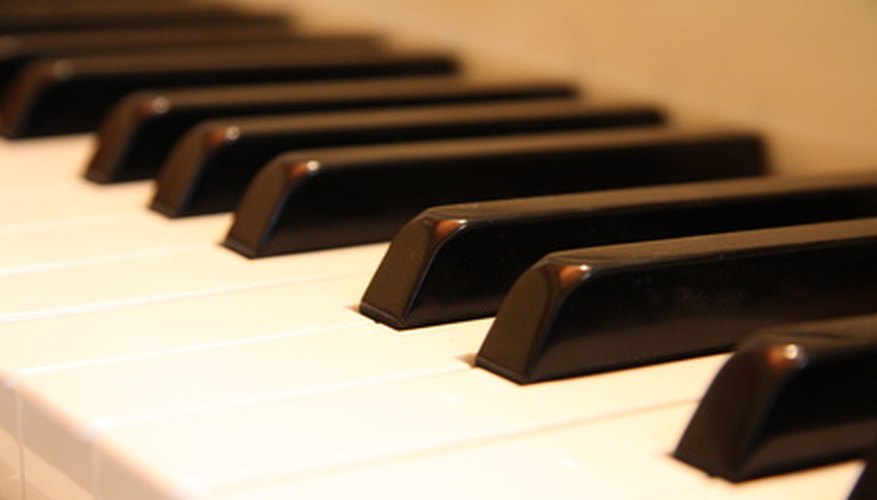 A lot of people would love to be able to play the piano, but some individuals are too intimidated to even try. They mistakenly think that playing the piano is extremely difficult. While it is true that it takes years to become really skilled at playing the piano, you can learn to play simple songs quite quickly. Once you learn the layout of the keyboard, along with some basic playing techniques, you can entertain yourself and maybe even others by playing easy songs.
Preparation
Sit in front of the piano with about a foot of space between you and the keyboard. Sit with upright posture.
Place your fingers onto the keys with your hands and wrists relaxed, yet steady. Try pressing some of the keys using the tips of your fingers and a spring-like touch.
Play middle C. This is the white key that is just to the left of a set of two black keys closest to the center of the piano.
Play the other notes of the C major scale. These notes are D, E, F, G, A, B, and C if you repeat the scale. D is the right of C (between two black keys). E is to the right of D. F is to the right of E (just before a set of three black keys). G is to the right of F (between the first two black keys in a set of three). A is to the right of G (between the second and third black keys in a set of three). B is to the right of A, and C follows to the right of B. This pattern repeats itself across the entire keyboard.
Simple songs
Play "Row, Row, Row Your Boat," by playing the following notes, starting with middle C (you can actually start with any C, as long as the other notes are the closest ones to the C that you start with): C, C, C, D, E, E, D, E, F, G CCC, GGG, EEE, CCC G, F, E, D, C
Play "Twinkle, Twinkle, Little Star," by playing the following notes: C, C, G, G, A, A, G F, F, E, E, D, D, C G, G, F, F, E, E, D G, G, F, F, E, E, D, C, C, G, G, A, A, G F, F, E, E, D, D, C
Play "Hot Cross Buns" by playing the following notes: E, D, C E, D, C CCCC, DDDD, E, D, C
Play "Mary Had a Little Lamb" by playing the following notes: B, A, G, A, B, B, B A, A, A, B, D (the next D above B), D (same) B, A, G, A, B, B, B, B, A, A, B, A, G