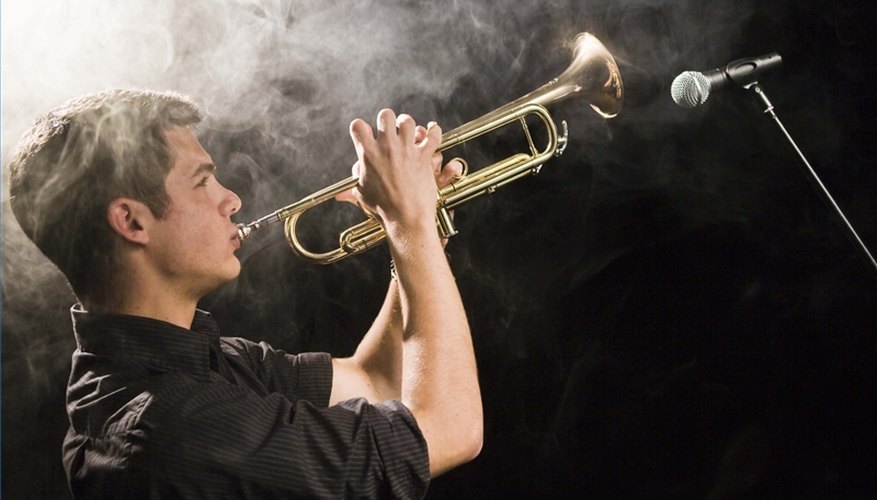 How to Play Dixieland Jazz. Dixieland jazz incorporates marching brass bands and elements of blues and ragtime music. Popularized in New Orleans in the early 1900s, many of its songs have become American standards, including "When the Saints Go Marching In" and "Alexander's Ragtime Band." Read the following tips if you want to play this swinging, often improvised form of jazz.
Listen to Dixieland jazz greats. Louis Armstrong and his band brought Dixieland jazz into the American landscape with their "Hot 5" and "Hot 7" recordings in the 1920s. You can find transcriptions of some Louis Armstrong standards at themeister.co.uk. Buy CDs by Armstrong, Pete Fountain, Al Hirt and others at amazon.com.
Study the structure of a typical Dixieland band. Trumpet, trombone and clarinet players combine with a rhythm section of piano, drums and guitar or banjo. The rhythm section may also contain tuba or string bass.
Learn how to improvise. Regardless of their instrument of choice, Dixieland players often veer from written music and add new flourishes to songs, whether they play on stage or in the studio. Practice scales and experiment with different rhythms, and work with fellow band members to achieve the ease and camaraderie that lead to spontaneous expression.
Swing into the sound. Dixieland jazz creates different rhythmic lines to entertain listeners. Play a hyperkinetic swing style in 4/4 time and keep an upbeat tempo.
Discover the "two beat" style. In each measure, the bass or tuba plays on the first and third beat while piano and guitar or banjo sound on the second and fourth beat. The remaining instruments contribute melodies and occasional solos to complete the Dixieland jazz style.