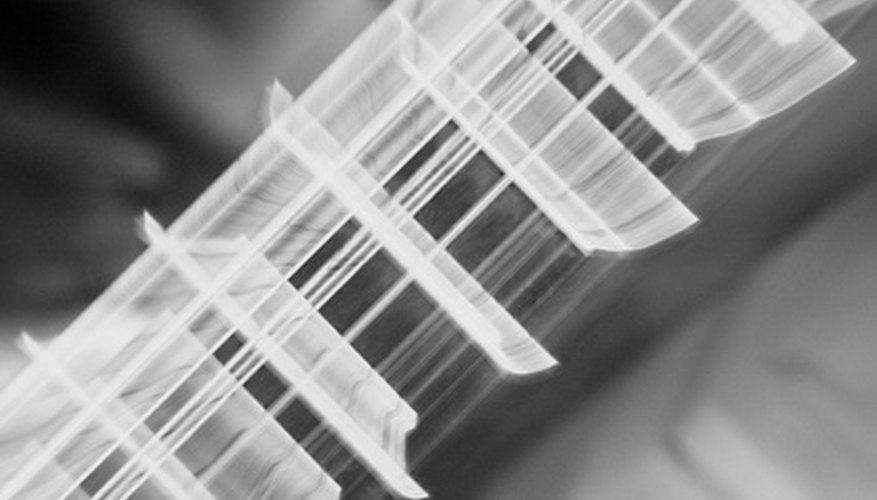 How to Play a 12-String Guitar. There it sits. That awesome wonderful neck loaded with twelve sinuous strings you're just itching to get your fingers on and become the guitar hero you are meant to be. Feeling a little intimidated by all of those strings? I mean, face it, there are 12 strings and something could go wrong, right? Wrong! Playing a 12 string guitar is quite simple.
Learn how to play a six string guitar first.
Beg, borrow, or steal a twelve string guitar. Okay, don't really steal one. But beg a lot or get off your musician duff and get a job, save your money, and go buy your own twelve string. Save enough to buy extra strings as well.
Tune your twelve string. The 12 string and 6 string are essentially the same with a few minor exceptions. Each string comes in a pair, hence the name 12 string. The tuning is the same as a 6 string, with the exception that on the lower string pairs are an octave apart from each other. On a 6 string, the tuning is E-B-G-D-A-E and on the 12 string the tuning is EE-BB-GG-DoctD-AoctA-EoctE. The chords and scales are all played the same as a 6 string.
Play it exactly the same as you would a 6 string - there's no difference! Be sure to pucker your lips and nod your head while playing in full out guitar hero pose, with your legs apart and thoughts of all the crazed fans going crazy over your awesome licks.