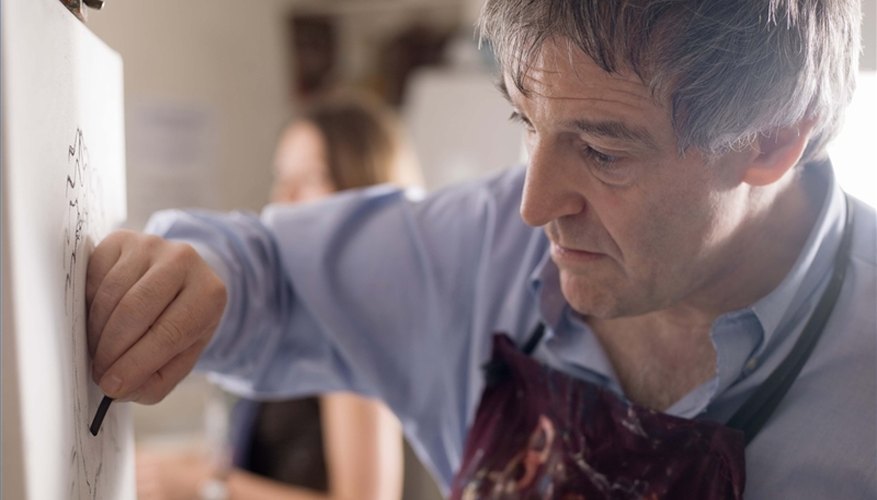 How to Paint Like Thomas Kinkade. Thomas Kinkade's painting is some of the most recognizable and widely purchased art in contemporary America. Kinkade uses a style of painting that expresses familiar sentiment in accessible ways to make pleasing pictures that are popular among the public. Read on to learn how to paint like Thomas Kinkade.
Pick a theme that relates to American life or an experience that you have access to and some understanding. Think about pastoral or coastal scenes, familiar landscape objects such as silos or a piece of American nostalgia that you can capture with paint.
Focus on a scene that has a single object as a "main character" or object of focus in the frame. In garden paintings, for example, pick a particular flower in a patch or a well lighted gazebo that stands out in relief from the rest of the scene and almost takes on a human quality of expression.
Allow your color palette to flow as you take inspiration from the colors of the scene you are painting. Add spots of bright color in the foreground and balance them with darker or more subtle shades in the background of the canvas.
Keep figures realistic but maintain a certain distance from all objects. Detail your "main character" object like Thomas Kinkade does by providing a significant level of detail but only from the perspective of a relatively distant observer.
Bring lots of light into your paintings, even in scenes that are apparently low light. Make light visible by painting rays or illuminating flowers or other points of light with lots of vibrant color so you paint like the "Painter of Light," as Thomas Kinkade's trademark calls the painter.