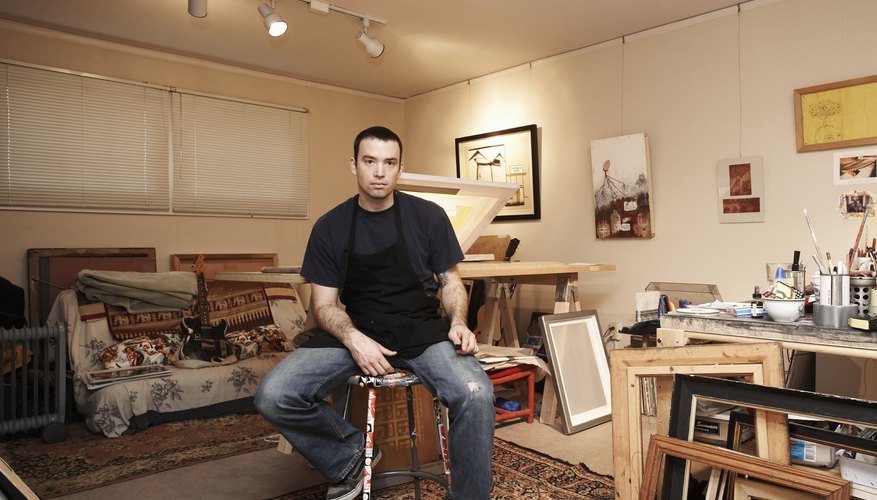 If your art studio isn't well organized, then you probably have a hard time finding your art supplies when you need them. Make sure you have the right furniture and supplies set up in an appealing manner depending on the type of art you produce. Your studio should feel like a home away from home that inspires you, and if you want to share your art, you should have a space set up to make guests comfortable.
You can never have enough shelving in a studio. Install salvaged cabinets and shelving. The shelving should house art books, crates of supplies, and printer paper.
Store works of art by framing them in archival-quality mats and frames, and hanging them on the wall. The artwork will be free from bangs and nicks and can act as a constant source of pride and inspiration. They are also ready to sell at a moment's notice. You can drape a black cloth over the work to protect it from UV damage.
Hang a large bulletin board on a wall to keep track of notes, pictures and sketches.
Use plastic crates to organize bottles of paint, framing tools, and other supplies.
You can hang wet watercolors from a closet rod with hangers that have clips on them.
Warning
Remember to store paper in an area that has plenty of ventilation so that it doesn't mildew.