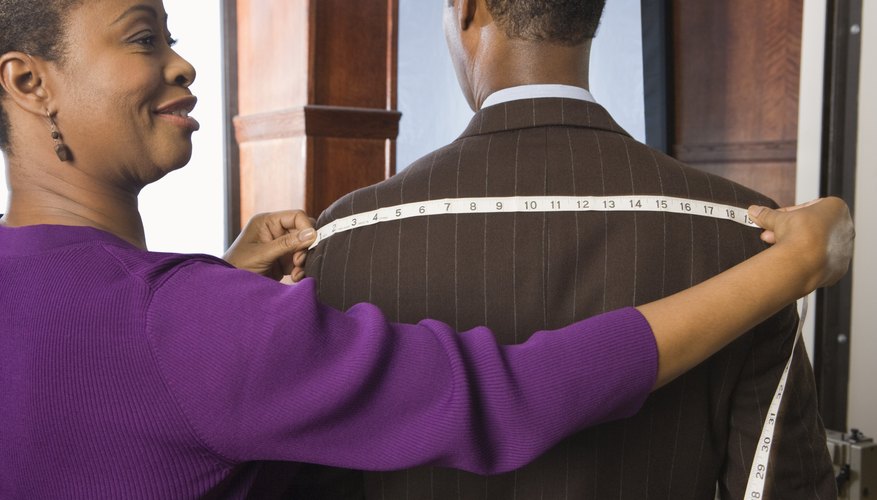 Sewing projects require careful shoulder measurements to ensure that garments fit properly. Specifically, such projects require well-planned and measured proportions so that sleeves and necklines fit comfortably. With careful planning and a measuring tape, a shoulder size can be assessed in just a few minutes.
Locate the end point of a person's shoulder. Push along the top of the shoulder until you feel the tip of the bone, which sticks out at the edge of the shoulder.
Measure the distance from where a crew neck shirt would hit your neck out to the tip of the shoulder bone using the measuring tape. Write down the distance in inches or centimeters.
Measure from about 1 inch underneath the armpit, up and over the shoulder point and back down to the original spot beneath the armpit. This measurement reflects how large of an armhole or sleeve you should make when sewing a garment, such as a shirt or jacket. Write down this measurement as well.
Apply these dimensions to the pattern of your choice. Each pattern will have specific directions on which size garment you are in its catalog.