Microsoft Word software
Internet access
Inkjet printer and ink
Plain paper
Wedding Program paper
Creating and printing your own Wedding Ceremony programs is free and easy using Microsoft Word. Follow these simple steps below.
Open Internet browser and search for Free Microsoft Word Wedding Program Templates.
Look around at the free sample that are available, and download one to your computer. (Sample site addresses in Reference section)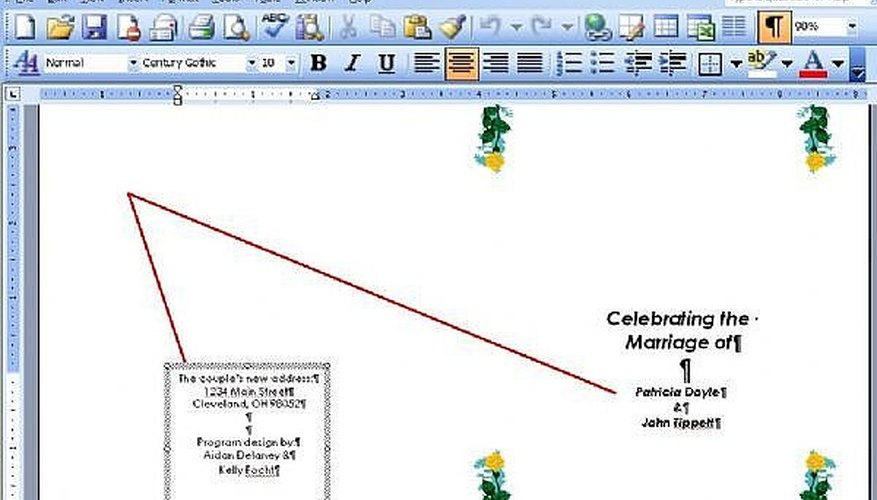 Fill in the template outside with the information for your wedding (front and back are on the same piece of paper and will be folded in the center).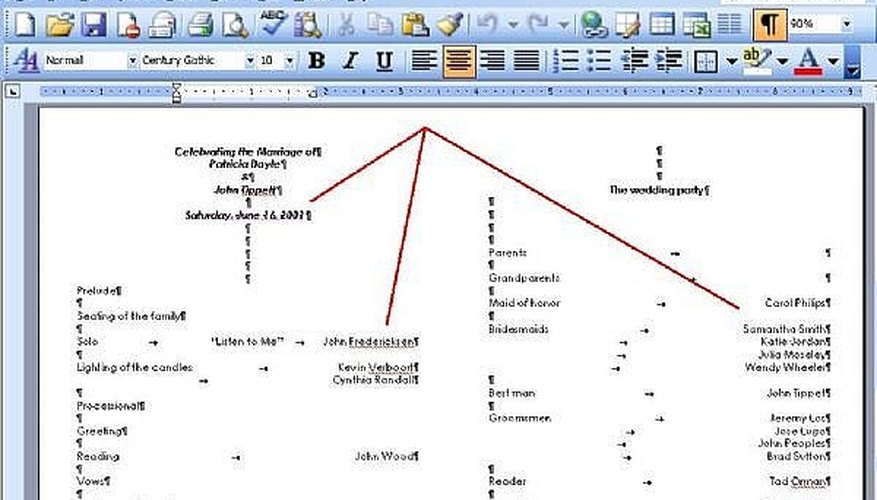 Fill in the template with the information for your wedding, including members of the wedding party, songs, etc. (inside left and right sides of program will be on the same piece of paper and will be printed on the reverse side of the outside). Load a plain piece of paper in your printer.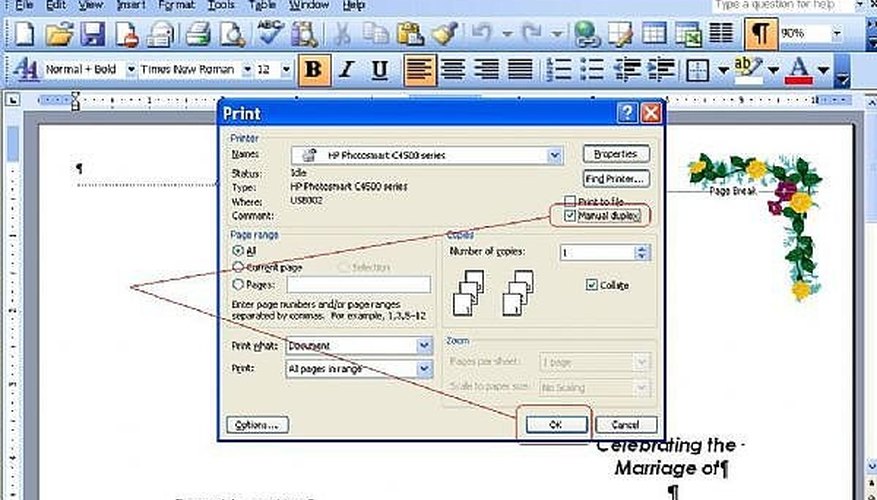 Check the box that says Manual Duplex. This instructs your printer to pause after you have printed the first side of the page. Print the first page.
Following your printer's instructions, flip your page so the second side of your Wedding Ceremony Program will print in the proper direction. Print the second page.
Make any adjustments to the Word document, then load the finished Wedding Program paper to your printer and follow Steps 4 through 8 as many times as necessary to print the number of copies desired. Your Wedding Ceremony Program is complete! Here is a sample of the finished outside front and back.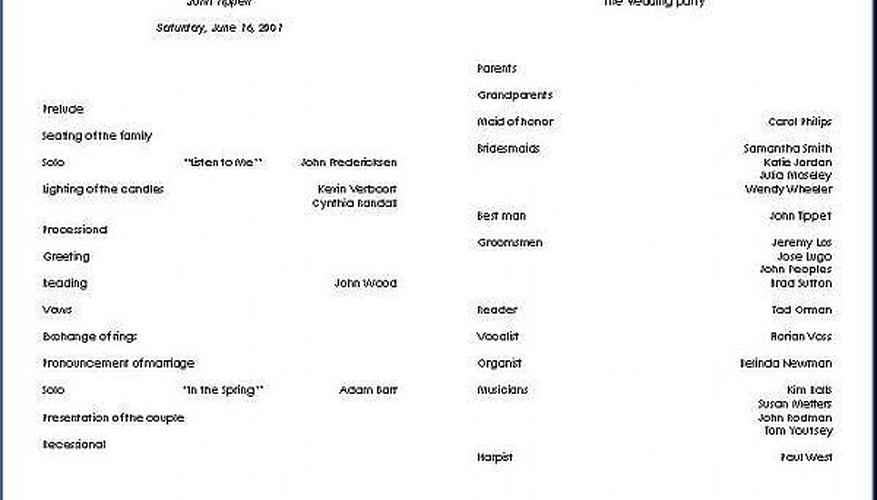 Here is a sample of the finished inside of the Wedding Program.
Play around. This sample shows a very simple program, but you can get as sophisticated as you like. Watch bridal magazines for free Wedding Program template download site addresses.
Many of the Internet sites say "free" in the heading but actually charge (I've included free template links below). Watch the quality of each program. If your ink is getting low, the program will not look as professional as it should.