Nautical decor reflects the ocean and coastlines. It centers around ships, lighthouses, seashells and maritime objects. Nautical decor brings these oceanic themes into a home. Many decorator materials add a nautical theme, but they can be customized for a personal touch. Create a distinct, nautical-themed decor to reflect your individual tastes.
Create a seashell basket for a centerpiece or table accent. Fill a straw basket with dry flowers, grass and other natural materials. Tucking seashells, starfish and beach objects inside makes it a beachcomber basket.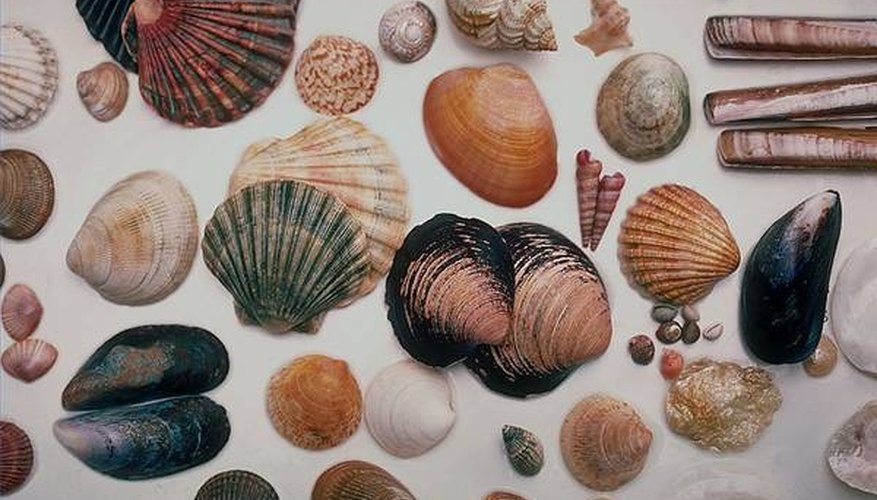 Make a shadow box of shells or fishing lures. Craft stores have shadow boxes in many sizes to hang on a wall or prop on a shelf. Fill the box with dry moss for a background and top it with the marine specimens or colorful fish lures.
Buy a simple door plaque or wall sign. Paint it in marine colors such as blue, green or sand. Paint seagoing slogans or names like "Sea Shack," "Lighthouse Lane" or "Beachcomber." Add the family or individual name and hang the sign on the door, deck or in a room.
Visit craft or sewing shops for stencils of lighthouses, seashells, starfish, anchors and other simple nautical designs. Use the stencils and acrylic paint to add a custom design for wastebaskets, walls, benches and other surfaces. Craft shops also have acetate sheets and instructions for making do-it-yourself stencils.
Frame a small wall mirror with wood slats. Glue driftwood, shells and small nautical novelties to the frame. Or wrap the frame in nautical fabric, stretch it snug and staple in place on the frame back. Decorate a mirror with a row of tiny shells glued directly on the bottom mirror edge.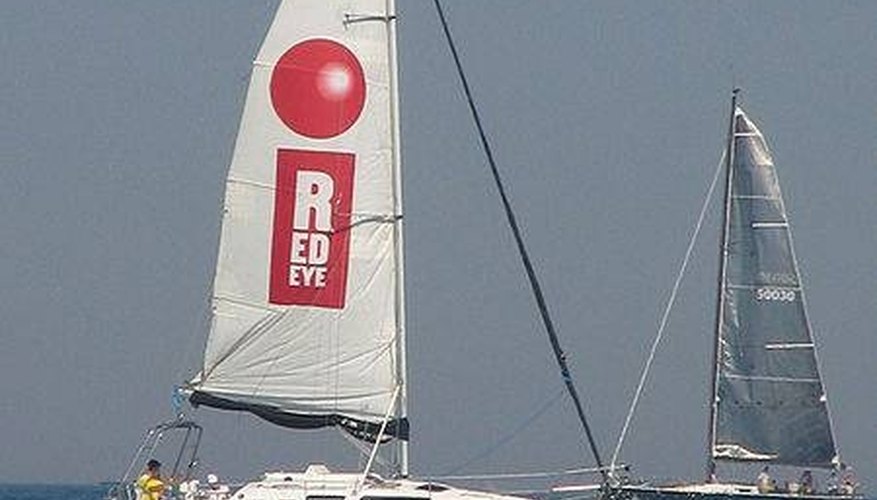 Use old oars, planks or flat driftwood to border a cork board. Thumbtack photos and souvenir postcards or port bumper stickers. These casual memory boards grow with every cruise or coastal vacation.
Hang a fishing net from the ceiling or on a room wall. Using wood hangers or painted wire hangers, display favorite beach gear and T-shirts. Hang nautical caps and other gear on the net with snap hooks.
Create a sand jar. Fill a fish bowl or clear vase by pushing seashells, driftwood, fishing corks and other small objects against the glass, then gently pouring sand into the center to hold the objects in place. If desired, top the jar with a small lighthouse, miniature surfboard or model ship.
Resources
Writer Bio
Phyllis Benson is a professional writer and creative artist. Her 25-year background includes work as an editor, syndicated reporter and feature writer for publications including "Journal Plus," "McClatchy Newspapers" and "Sacramento Union." Benson earned her Bachelor of Science degree at California Polytechnic University.
Related Articles