Things Needed
Wire mesh
Scissors
Paper
Flour
Sponge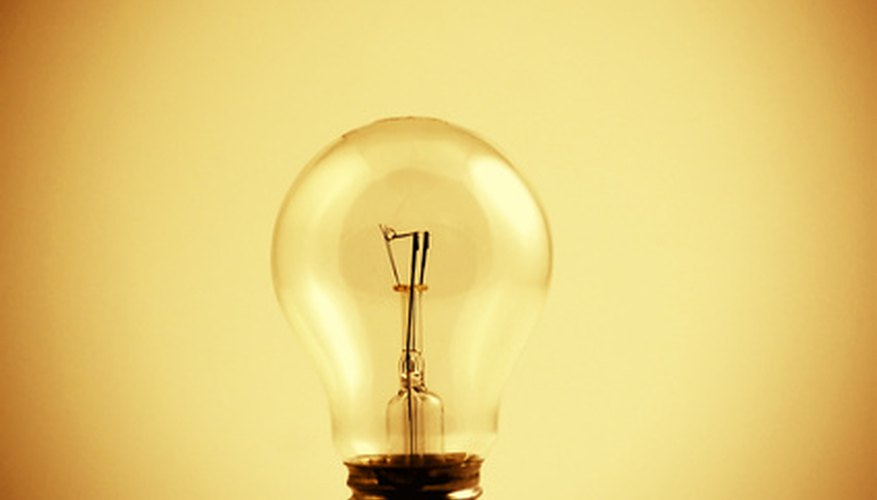 Paper mache involves applying glue-dipped paper to a form and allowing it to dry into a light, hard shape that can be painted or otherwise decorated. Paper mache is an ideal way to make your own lamp shades because the result is lightweight and is shaped to fit your needs.
Cut and shape the mesh into the shape you want your lamp shape to be. Don't forget to shape the portion of the shade that will connect to the lamp if necessary. Look at existing lamp shades that fit your lamp for ideas.
Blend a quarter cup flour with one cup cold water until smooth to make a slurry. Bring five cups of water to boil and mix in the slurry. Allow to cool. This makes a thin paper mache glue.
Hand tear paper into one inch by two inch pieces. Any kind of thin paper is acceptable. Newsprint, magazine pictures or old sewing patterns all will work.
Dip a piece of paper into the glue, draw between your fingers to remove excess, and apply to the outside of the mesh shape. Cover entire outside of shape this way. Use a sponge to mold and shape the paper to the shape. Repeat with inside of the shape. Allow to dry. Decorate as desired.