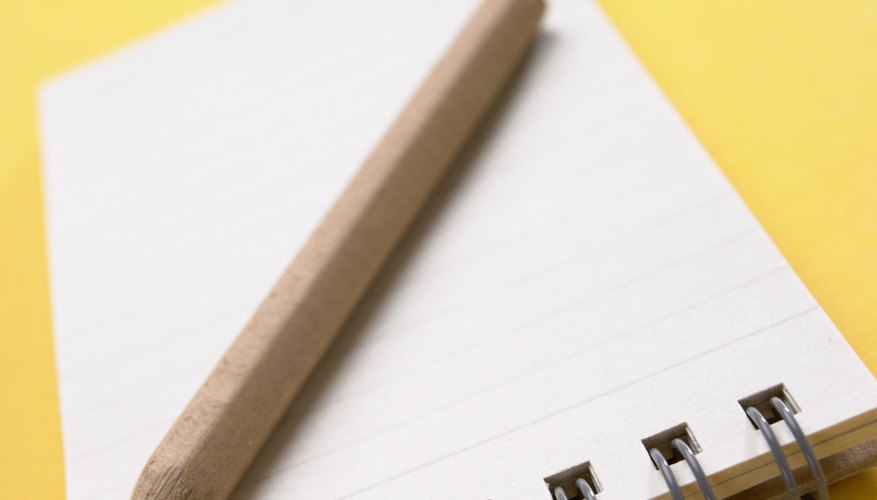 If you have an image that you'd like to transfer from paper onto another surface you can use art supplies you may already have instead of ready-made graphite paper. Transfers can be used to transfer studies and practice drawings onto surfaces like canvas and illustration board for use in final drawings or paintings, or to transfer images to other surfaces for use in scrapbooking and crafting. Use a soft graphite stick or pencil to cover the back of the image for the best results.
Turn over your original image. The image should be on fairly thick paper like notebook or printer paper. If the paper is too thin paper it may tear while you transfer the image. If the paper is too thick the image won't transfer clearly.
Apply graphite with a very sharp pencil or a graphite stick to the back of the image. Hold the pencil or graphite stick at an angle so that the side of the lead -- not the tip -- rubs against the paper. You want to make a solid layer of graphite. Make sure the entire area of the image is covered. Gaps will lead to gaps in the transferred image.
Place paper image side up directly on top of the surface to which you are transferring the image. Make sure the image is exactly where you want it. With a sharp pencil, trace the outline of the image. Do not handle the paper too much or lean your hand on it as this will cause graphite to smudge over and around the transferred image. When finished tracing the areas you wish to transfer, remove paper.
Tip
Always keep a back-up copy of your image. Use masking tape to keep your image in place while you transfer it. You can reuse the paper and transfer the image again. You may have to re-apply graphite to areas that have already been traced over.
Warning
This kind of transfer will only work on surfaces that accept graphite.