Things Needed
Sheet balsa
Ruler
Large round plate
Pencil
Craft knife
Rope
Paint
Glue (optional)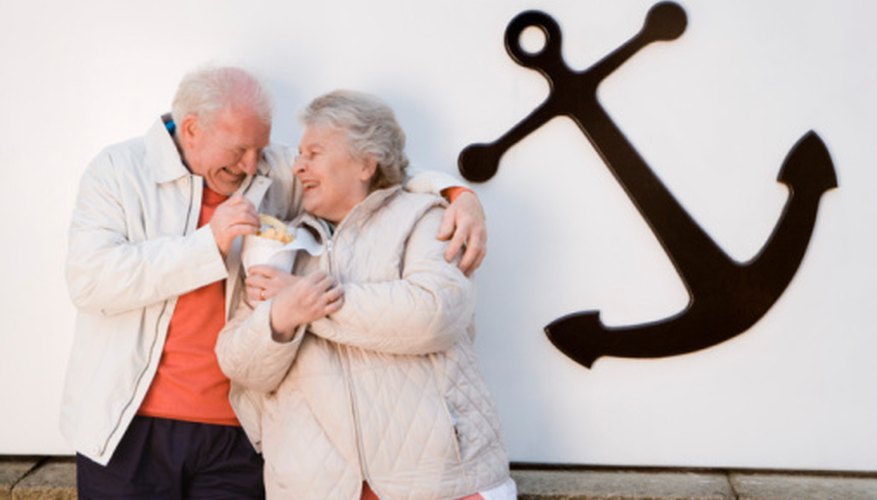 Anchor decorations enhance the decor of a nautical-themed party or room. They are immediately recognizable and have clear associations with the sea and shipping. Furthermore, they consist of only a few design and are therefore easy to put together from materials that are readily available around the house. A large anchor hanging on the door of a room can prime visitors for nautical decor inside, or an anchor in the corner or strings of tiny anchors hanging from the ceiling can set the tone for a sailing-themed party.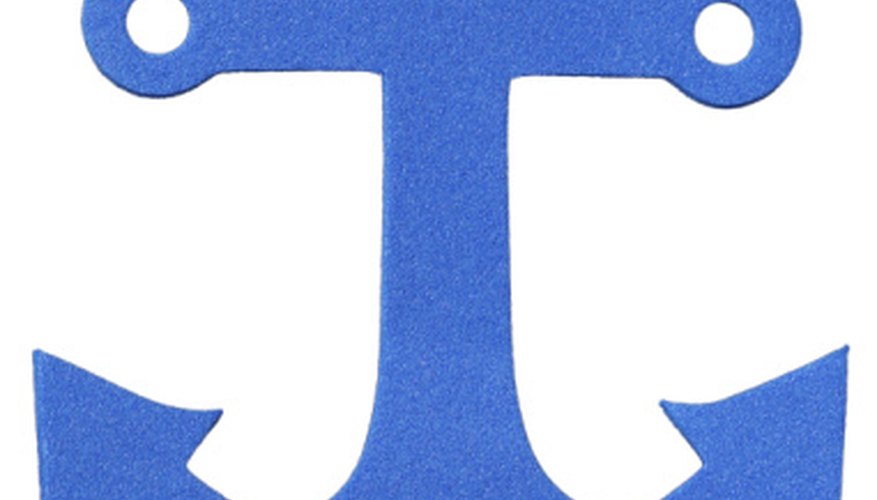 Draw the outline of an anchor on the balsa, using the plate as a guide for the bottom curve and the ruler for the straight upright and crossbar. Add arrow points to each end of the curve and a hollow ring to the top of the upright or each tip of the crossbar.
Cut the pattern out using a craft knife. Before you start cutting, verify that the pattern is wide enough at all points to stay in one piece.
Paint the anchor. There are three broad approaches. For a whimsical effect, use a few simple, bright colors, like white with blue at the tips. Silver or other metallic paint will simulate the metallic look of anchors, while a combination of black, dark brown and light brown can give a weathered effect.
Tie the rope to the ring at the top of the anchor, and either twist it around the upright or drape it over the crossbar. If desired, secure the end of the rope with a drop of glue.