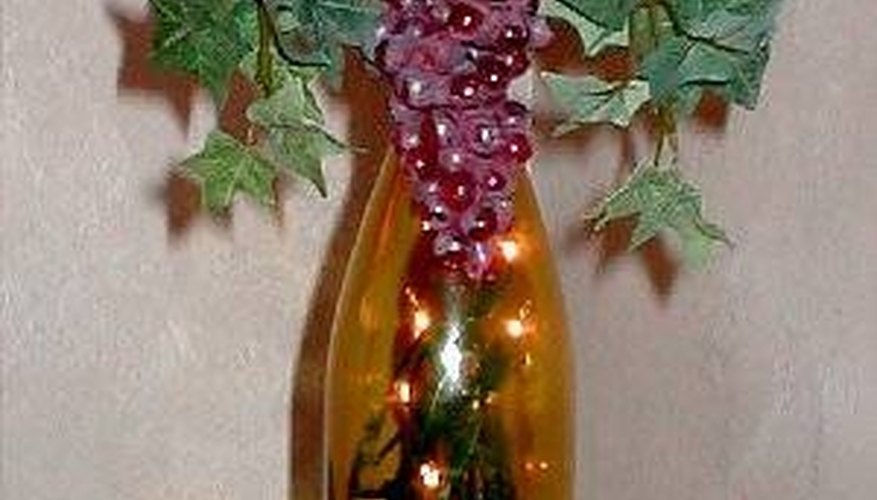 www.creativelyinclined.net
Did you ever wonder what to do with an empty wine (or liquor) bottle? Sure, you can recycle it with the newspaper and cans, but what fun is that? Empty wine bottles can be turned into decorative night lights in just a few short steps. Here's how.
Choose bottle you would like to transform, and clean it out properly.
Pour about a 1/2 cup of glass stones, rocks or beads into the bottom of the bottle.
Begin feeding one end of the lights into the bottle. Spread them out as best as possible.
Wrap ribbon, lace or tulle around the neck of the bottle about three times. Tie in a decorative bow. You can also use other types of decor for the front, depending on the theme of your room. Plug the lights into an outlet.
Tip
You can also use LED lights. Just tape or tie the battery pack to the lower back of the bottle. If the label will not peel off or it does not match the decor, you can always create your own label on the computer. Print it out and tape it on.