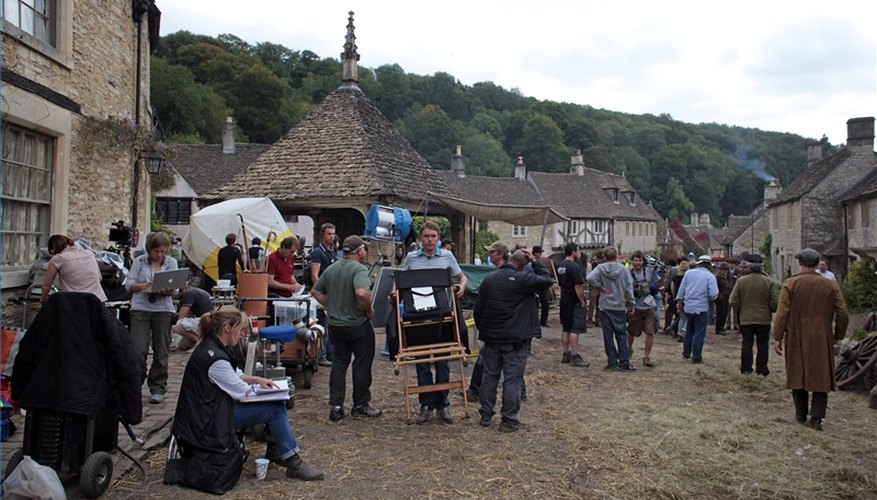 How to Make a War Movie. As dramatic and complex as it may sound, making a war movie of your own for family and friends or for upload to YouTube or some other such site doesn't have to be a very difficult proposition these days. Keep a few simple guidelines in play and you can produce an interesting, if low-budget indie, war film.
Start small. As you begin to prepare your proposal for you and your friends, don't go overboard in this first attempt. Focus on a specific facet of war or its effects, and go for a way to explore that particular concept.
Write a script, either by yourself or in collaboration with your co-filmmakers. This is the time to think through all the needs and demands of the film. Dialogue, characterization, convincing scenes, historical research and special effects can be determined and planned for at this stage.
Set the stage. For special sound effects, gather together your own sounds, find sound collections at your local library or through specific sites on the web. Get them ready ahead of time. If you need fire, smoke or any explosions or realistic-sounding guns, get them ready at this point, too. Think in terms of small budget and safety for all involved in the project as you decide on these specific elements.
Be creative in your approach. You don't need multi-million dollar budgets to do an airplane crash, for example. You can show the pilot and co-pilot in the makeshift cockpit with a close-up, then set up a model airplane on a transparent fish line. Arrange the line from the top of a tall point--a tree, for example--to a point behind some rocks or bushes. When you film the small plane, it looks as though it's a full-sized plane at a distance. The crash can be simluated by arranging a small explosion at the spot where the plane is supposed to have landed.
Have fun with uniforms. Go to an Army-Navy supply store or a local flea market where you can almost always pick up military clothing, patches, pins and insignias. With a little patience and some personal polish, you can get your set going.
Film the action. You can always use any of the abundant supply of video cameras that are easily accessible today, or, for a realistic "old time" effect, locate an older Super-8 movie camera, and film the action separate from a soundtrack that you produce through other means. The sky is the limit; just keep your creative channels open.