Things Needed
23 x 18 inches quilted fabric (1/2 yard will make two satchels)
6 x 9 inches piece of fabric
14 x 17 inches piece fabric
1 yard 1 inch pebbing (approximate; you will measure)
1 inch parachute buckle
Measuring tape
Pencil or chopstick
Thread
Scissors
Iron
Sewing machine
Straight pins
Rotary cutter (optional)
Ruler (optional)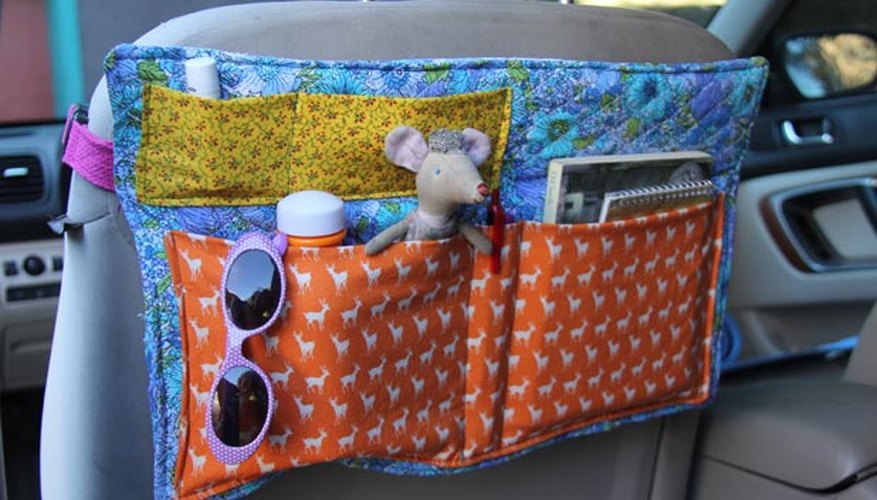 Road trips can sometimes seem to last forever, for both the kids and the grown ups. What can you do to foster ease on the highway? Make this car satchel that holds all of the kids' favorite things, within reach. Bonus: it easily unclips and can be carried into restaurants, campgrounds and parks.
DIY Kid Car Satchel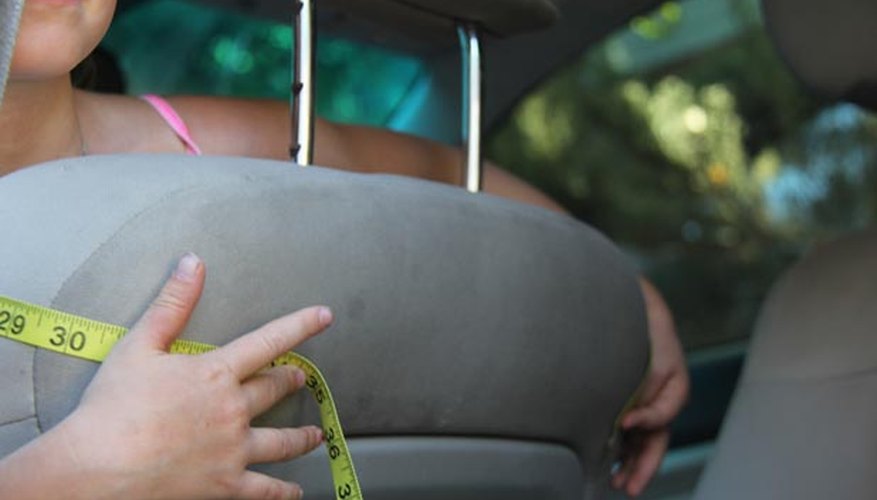 Measure Car Seat. Use a measuring tape to measure the side or end of the car seat (the depth of the seat side that faces the side window) and the front width (where you put your back when seated). Use this formula to calculate how much webbing you will purchase: (side measurement x 2) + front measurement + 4". For this project we used exactly one yard.
Gather Materials. Big fabric stores carry already-quilted fabric (two fabric layers with batting sandwiched in the middle).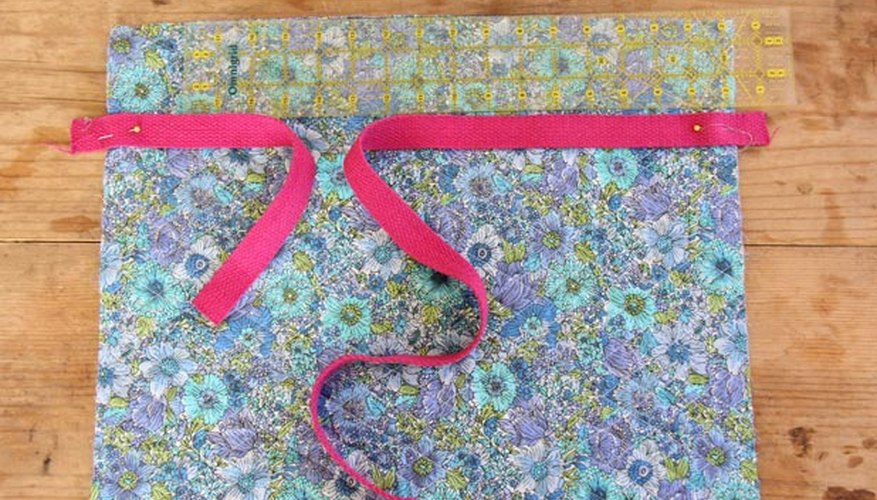 Attach Webbing. Cut a 7-inch piece off of the webbing. You will now have two pieces of webbing. Place your quilted fabric right side up with the 18-inch side on the top and place your webbing pieces on each side, two inches from the top with a one-inch tab hanging off of each side and the webbing trailing into the center of the fabric. Pin webbing in place.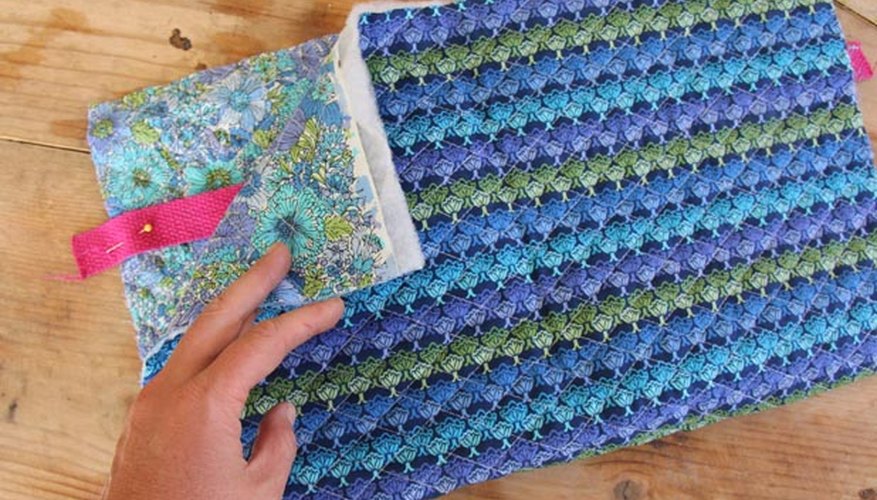 Stich. Fold fabric in half, short sides together. Keep webbing tucked inside. Stitch up one short side, across long side and down short side leaving an opening to turn.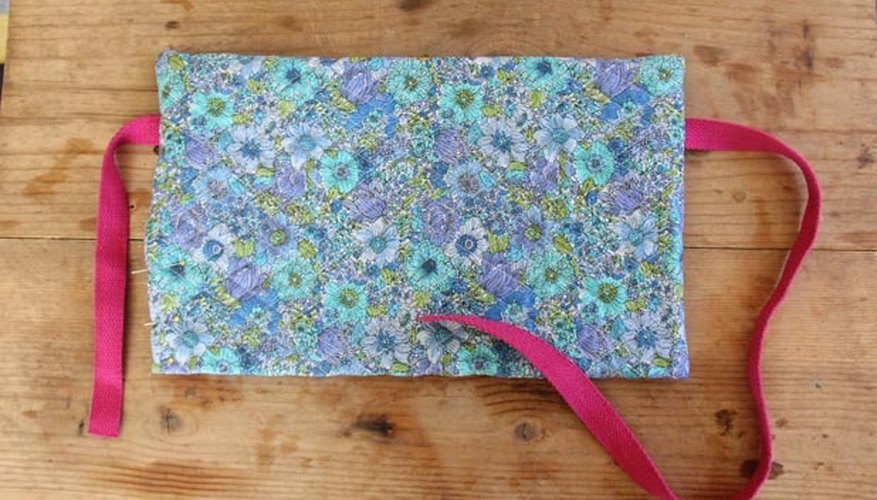 Turn. Reach in and remove straight pins and turn right side out. Use a pencil or chopstick to push corners out. Fold opening in and pin in place.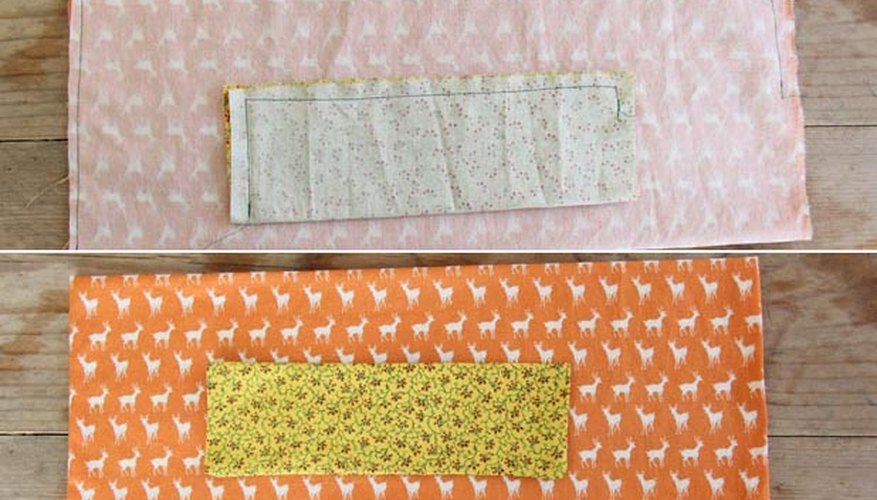 Make Pockets. Fold other two pieces of fabric in half, long ends together. Press with iron. Stitch up one short side, across long side and down short side leaving an opening to turn. Turn and press. Fold opening in and press.
Top Stitch. Using a 1/4 inch seam allowance, top stitch around the quilted material rectangle. Be careful to grab the open end you pinned together. Remove pins.
Pin Pockets in Place and Stitch. Place pockets on satchel backing and pin in place on the sides and bottom. You will leave top open to create pocket. Stitch and remove pins.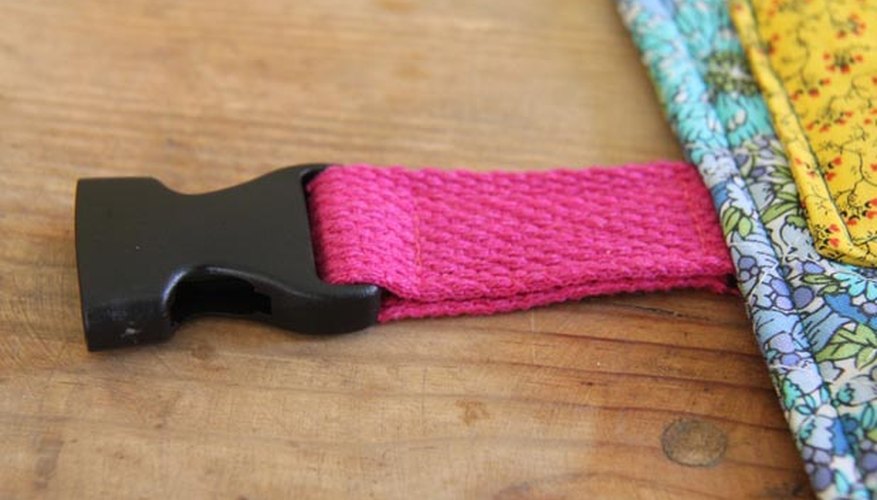 Thread female end of parachute buckle through the short piece of webbing. Fold webbing in half and stitch through the two webbing pieces. Stitch around perimeter and stitch an X in the center to ensure a strong hold.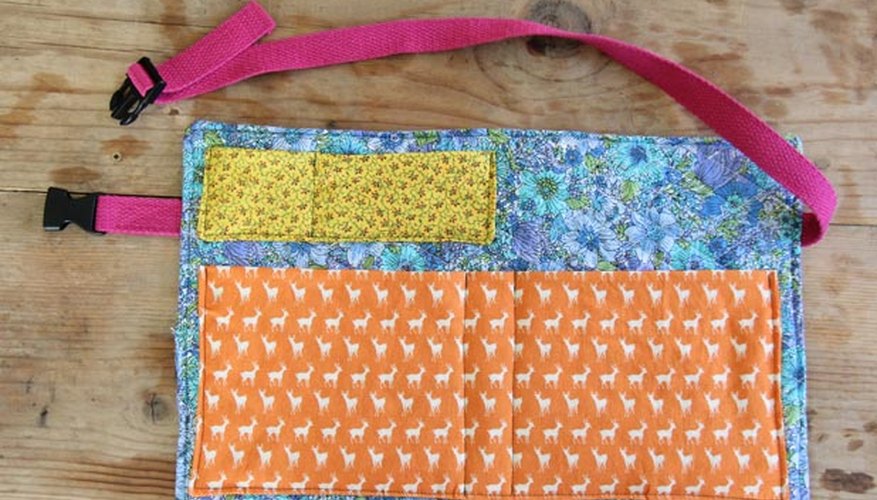 Thread male end of parachute buckle through the long piece of webbing. Fold webbing end under and stitch to keep from fraying. Stitch pocket dividers. Be sure to measure any "must haves" to make sure they fit! Put a pencil pocket in the center so it can be folded in half for secure travel.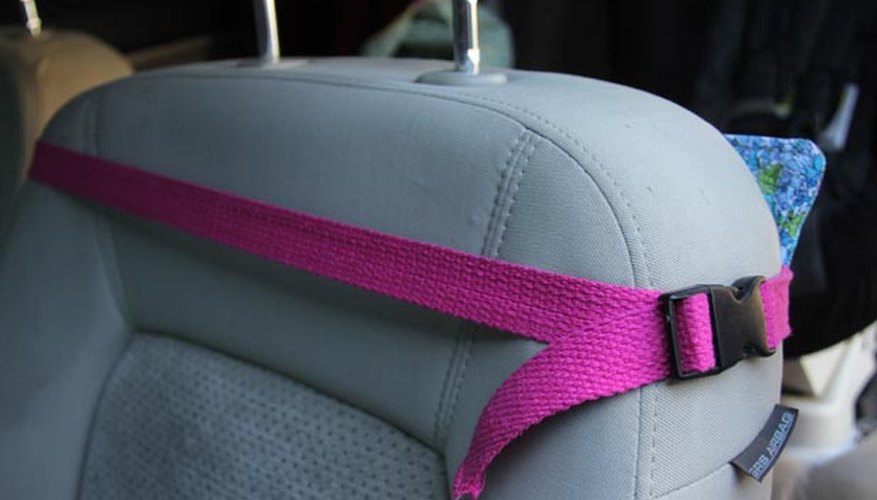 Install. Place satchel in the car by slipping the webbing over the top and tightening into place.
Fill with Treasure and Get Outta Town. Lip balm, pencils, journal, book, water bottle, granola bar, seashells, hair elastics, sunglasses, headphones, toys... the sky is the limit!
Take it With You. The satchel slips off and can be folded in half and cinched down for easy portage.