Paul Brittenham/Demand Media
Wood
Miter saw
Wood glue
Sanding paper
Glass (optional)
Finish (optional)
A custom-built poster frame is an ideal way to compliment a unique poster that means something special to you. Sometimes store brand frames will not fit your poster or are to bland and boring. You can build your own frame with ease, as poster frames are easy to build and require only a couple types of equipment.
How to Make a Poster Frame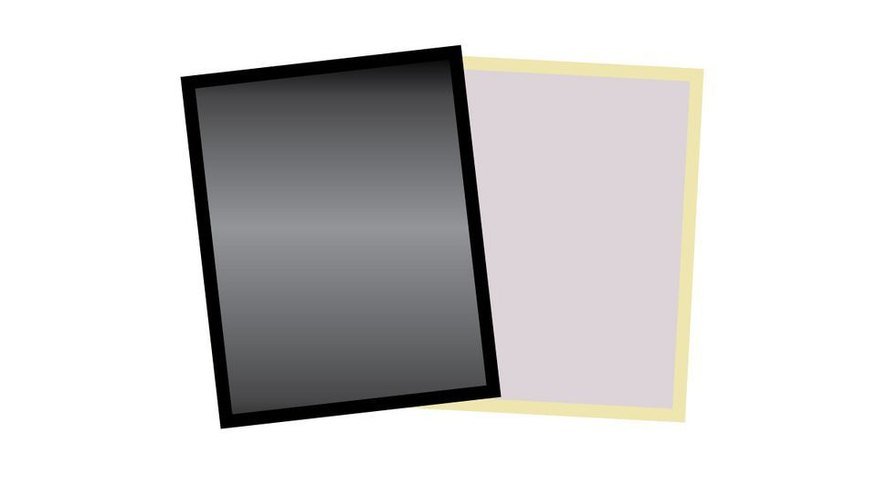 Paul Brittenham/Demand Media
Pick the wood. There are hundreds of different kinds of woods available. Some are cheap and look alright, while more exotic woods come with a heftier price tag. Decide on a wood that will compliment your poster. Darker woods go well with black and white or other dark posters, while lighter woods compliment white and lighter colored posters.
Paul Brittenham/Demand Media
Measure the poster. In order to build a custom frame for your poster, you must know the dimensions of the picture. Measure the height and width with a ruler. Jot the dimensions down on a notepad that you will not lose. Make sure you get the exact dimensions.
Paul Brittenham/Demand Media
Measure the wood. You need 2 matching pieces for the height and 2 matching pieces for the width. Use the dimensions recorded earlier and map them out on your wood. Use a pencil to clearly label where you need to cut.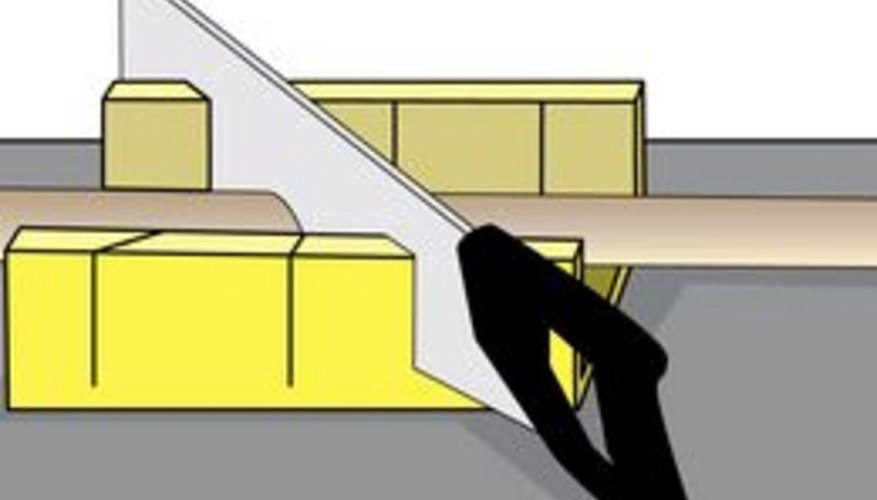 Paul Brittenham/Demand Media
Cut the angles. You need a miter saw to cut the angles. Miter saws are ideal because they will set an exact 90 degree angle. After you have measured out the wood, you need to allow an additional couple of inches more for the angle, then proceed to cut your angles. The 2 long pieces of wood (the height), need to have opposite downward sloped angles for the top, and 2 upward sloped angles for the bottom. The shorter pieces (the width) need 1 upward and 1 downward sloped angle. If you cut the appropriate angles, all 4 pieces will line up to create a perfect square or rectangle.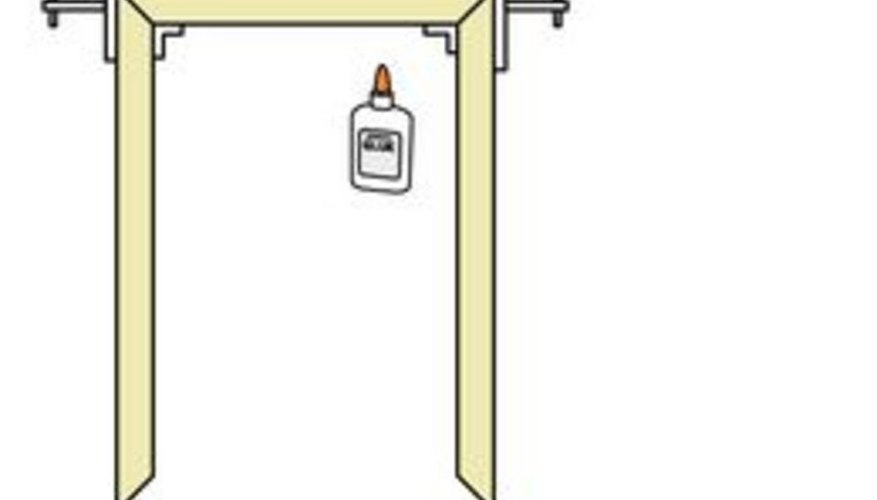 Paul Brittenham/Demand Media
Glue the frame together. Grab some standard wood glue and connect 3 pieces together. This includes your top piece and 2 sides. Use 3 clamps on the 3 connecting angles and let set overnight. In the morning, remove the clamps and test the durability of the frame. If solid, you are ready to proceed.
Paul Brittenham/Demand Media
Get a piece of cardboard 1/16 of an inch shorter on all sides. This will serve as your backdrop. Place the poster on top of the cardboard. Slide the cardboard into the 3 connected pieces of wood. After the poster and cardboard is in place and straight, connect the fourth and final piece to the frame. Once again clamp and let set overnight. In the morning, make sure frame is durable and solid.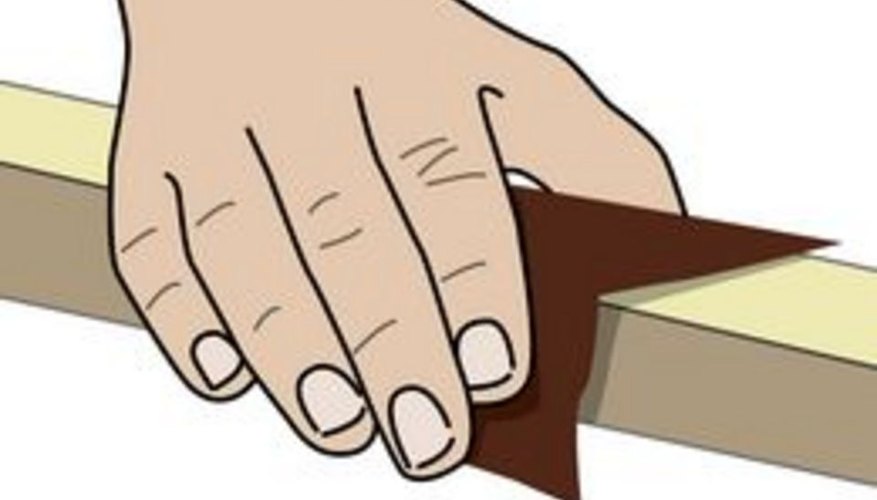 Paul Brittenham/Demand Media
Sand and finish. Use either a belt sander or standard piece of sanding paper. Take your time, running the sander on the outside surface and edges that will not face the wall. Keep sanding until the wood is very soft and smooth. You now have the option of putting a finish on the wood. Finishes provide a nice final touch to your frame. They can make the wood shine and provide an additional color or texture. If you decide to add a finish, grab a brush and gently spread the finish on the wood. Make sure the finish goes on smooth and is not too thick.
Always use caution when working around miter saws.
Writer Bio
Aaron Reynolds is a freelance writer out of Colorado. Reynolds has a degree in communication media and various work published in newspaper, magazine, and online print media. Reynolds has worked for SchoolSports Magazine, The Old Berthoud Recorder, ThingsPeopleHate.com, and SneakerDemon.com.
Related Articles