Things Needed
2 brown paper grocery bags
Tape or glue
Scissors
Double-sided Velcro
Construction paper
Crayons or colored pencils
Stickers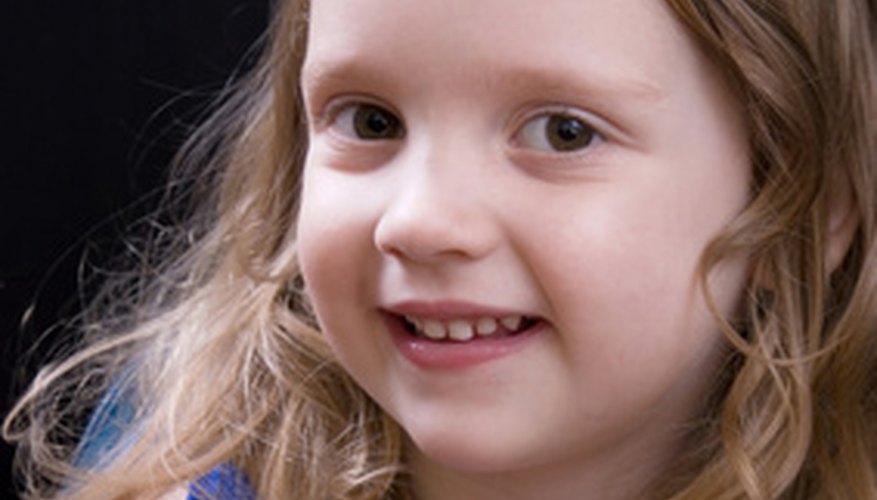 Making a paper bag backpack allows children to express creativity as they learn. This type of bag is not durable, but children can use it to take letters home to their parents and carry vocabulary word lists or spelling word lists. This type of art project can be done at school, at home or in an extra-curricular activity. Preparing a paper bag backpack teaches children the standard of preparedness for school. According to Daniellesplace.com, the hearts and minds of children must be conditioned for going to school just as children must have supplies for school.
Fold the bottom of one brown paper grocery bag. Be sure that the bag lays flat on a table surface.
Use a second brown paper grocery bag to cut straps for your paper backpack. Open the bag and place it upright on a table, with the bottom of the bag on the table. Use scissors to cut out 2 strips of paper, each 2 inches wide, starting from the top of the right corner of the bag, down to the bottom of the bag and back up to the other side. This method will provide the length required for the backpack straps.
Use tape or glue to adhere the straps to the brown paper bag that you placed on the table in Step 1. Take the end of one of the straps that you cut out in Step 2 and tape or glue it 3 inches from the top and 1 inch from the left side of the bag that you placed on the table in Step 1. Tape or glue the other end of the strap 3 inches from the top-right side of the brown paper bag and 2 inches from the bottom-right edge.
Form a closure for the bag. Fold the top of the bag 1 inch toward the front of the bag. The front is the side that is opposite the side containing the straps. Place the sticky side of a 1/2-inch double-sided Velcro piece onto the bag. Place another 1/2-inch piece of Velcro under the 1-inch flap that you folded. When the top of the bag is folded over, the Velcro under the flap should sit on top of the Velcro that you adhered to the bag to keep the bag closed.
Fold an 8-inch by 11-inch sheet of construction paper in half, until it is 8 inches by 5 1/2 inches. This will be used as a pocket for the front of the backpack. Use tape or glue to seal the side edges of the folded construction paper. The top of the construction paper should be open and the bottom should be creased. Use glue on the back side of the pocket to adhere it to the front, middle or lower end of the backpack.
Tip
Use crayons, colored pencils or stickers to decorate your brown paper bag backpack.