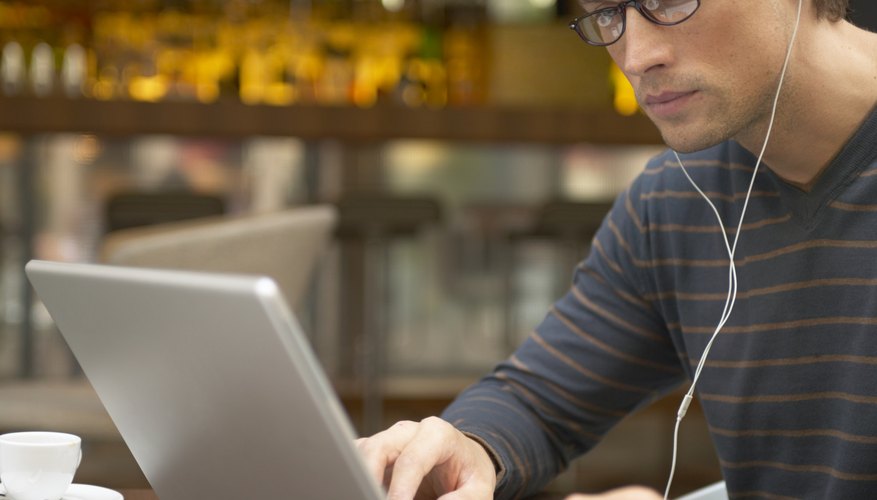 The photo slideshow set to music is fast becoming a modern classic of audiovisual presentations, and can be an artistic way to showcase your photographs of family, friends, school and projects.
All you need is a favorite tune, some pictures that you think deserve their own theme song, and the basic video-editing program found on most operating systems, and you can create a music-video collage to share.
Upload your digital music selection to the video editing program. In Microsoft Movie Maker, the default editing program for Windows operating systems, this can be accomplished by clicking the "Import" button for the type of media you'd like to make usable to the program (in this case music), and selecting your song(s) from the window that pops up. Once imported, place your song(s) on the lower audio track, in the order you'd like them to play during the video.
You can fade multiple songs into one another by selecting one piece of audio with the mouse pointer and dragging it "into" the preceding or next audio piece. The editing software will automatically cross-fade the audio for you.
Upload your digital photographs to the editing software in the same way you did the music; select "Import" for pictures, and choose your pictures from the window that appears.
Place your pictures on the uppermost track in the order that you'd like them to appear during the video. By employing the "effects" menu (found under "Tools" at the top of the Movie Maker screen), you can control the visual transitions between your photographs.
You can also determine how long a photograph is seen during your finished video by grabbing the edge of the photograph as it appears on your editing software's screen and dragging it left or right. When used in conjunction with listening to the audio, this can be a great way to time your photographs to appear during certain sections of the song being played at the time.
Export your finished project as one of several formats (CD, DVD, computer-playable, etc.), and you'll have your own, homemade music video featuring your own pictures.