Sorapop/iStock/Getty Images
1-gallon plastic milk jug
Permanent marker
Scissors
Button
Threading needle
Embroidery floss
Elastic hairband
Stickers (optional)
Decorative scrapbook paper (optional)
Decoupage glue (optional)
With a plastic milk jug, a button and a little sewing skill, you can make a lunch box at home. Not only will you create a personalized and unique food carrier, but you'll keep that old plastic jug out the landfill. This can also be a great project to get your kids involved with by letting them finish the lunch box with their own artistic touch.
From Milk Jug to Lunch Box
Cleanse and rinse the milk jug thoroughly. Remove all the labels and wipe away any residue left over from the label adhesive.
Mark a half circle -- with the bottom of the jug serving as the flat edge of the half circle -- on three sides of the jug, including the side with the handle. Each of these three half circles should be about 4 to 5 inches tall at their highest point and be the same width as the milk jug. The height of the half circles will also be the approximate height of your finished lunch box.
Make a fourth half circle on the last side of the milk jug, but make this one as tall as the side is. The mark's highest point should be just above where the flat side of the jug begins to curve into the top of the jug.
Use scissors to carefully cut away the top of the jug using the half circles as your guides. Discard the top of the jug. You should be left with the bottom of the jug -- equal on three sides with one side long enough to fold across the top opening of the jug.
Fold down the top of the three short sides of the milk jug so they curve slightly inward and form a dish. Fold the long side of the jug across the top opening and halfway down the opposite side to form a lid.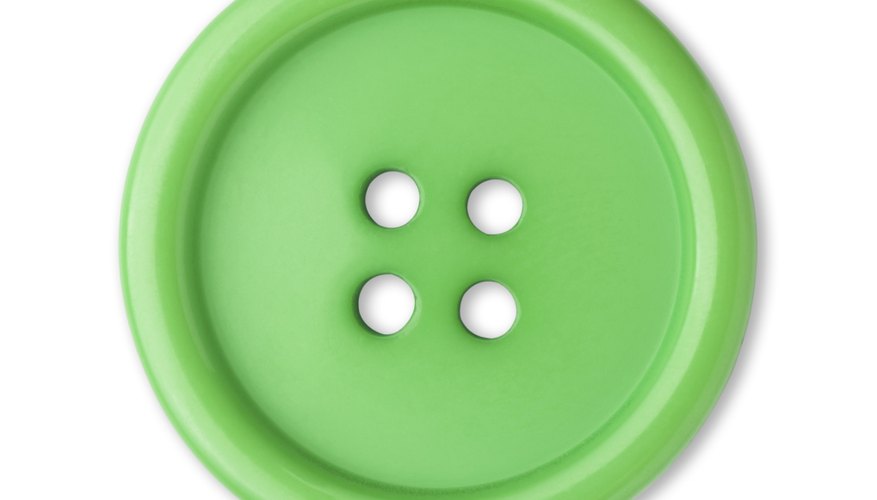 koosen/iStock/Getty Images
Sew a button onto the flap in the center, about 1 inch from the bottom edge.
Directly below the button, on the dish part of the lunch box, punch a hole into the plastic with the tip of your scissors. Tie a knot on one end of a thin, elastic hairband and push the opposite end through the hole from the inside of the dish. Fold down the closure flap and stretch the hairband up and over the button to close the lunch box
You can personalize your lunch box by decorating it with permanent markers, stickers, or decorative scrapbook paper and decoupage glue.
Be sure to remove any sharp points or jagged edges along the sides of the milk jug.
References
Writer Bio
After studying veterinary science at the University of Illinois, Amelie Mueller worked in vet clinic for several years. Mueller later pursued a career in the arts, acquiring a journalism degree from Valencia College. Mueller now operates an art studio where she crafts furniture and home wares from recycled goods.
Related Articles