Hemp has been in use for many centuries, it was originally used in rope, clothing and to make jewelry. Hemp is a natural fiber and it's a good way to go green. This hemp key chain project is easy and fun to make.
When starting a project, have all the materials at hand, as for example, scissors, beads (glass, wooden, plastic) key chain ring and knotting board. In that way you won't have to be running back and forth to find these supplies. Next, measure the hemp and cut two pieces at 28". A good tip for working with hemp is, use a hot glue gun to place a drop of glue at the ends of the hemp cords to keep them from flaking.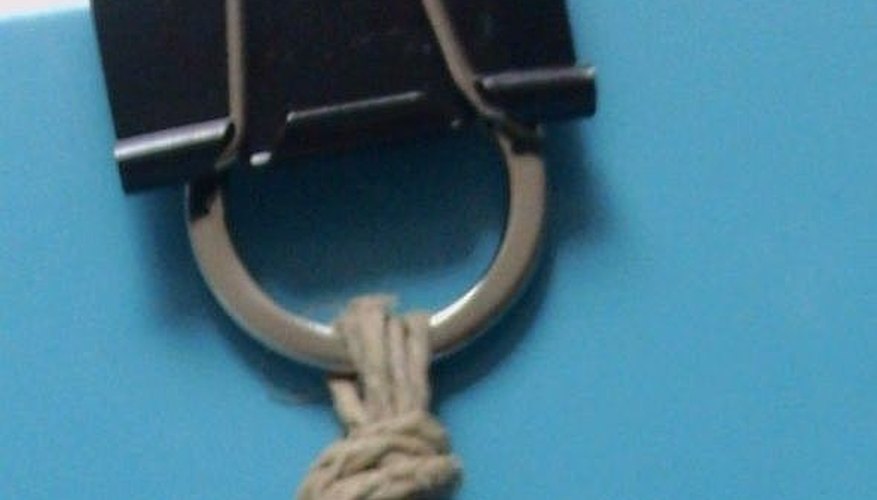 The first step is to fold the knotting cords in half and position the key chain ring at the fold, next tie an overhand knot leaving a loop.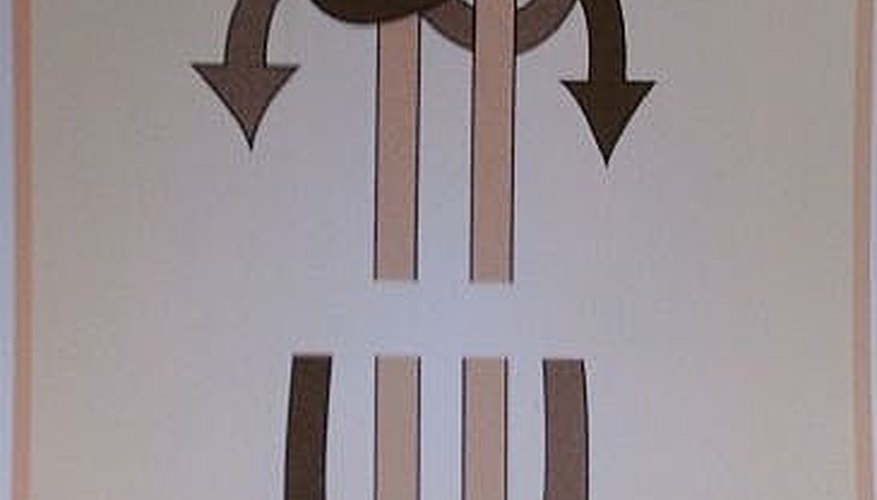 Next, you will need to tie a square knot; this is a tricky knot to tie sometimes, but dont despair. This paticular knot will be used throughout this project. If it's a little difficult for you at first, the word is practice. Remember "practice makes perfect". I have found books and internet sites, that were very helpful to me. Two good web sites are www.hempwork.com and www.hemp-guide.com.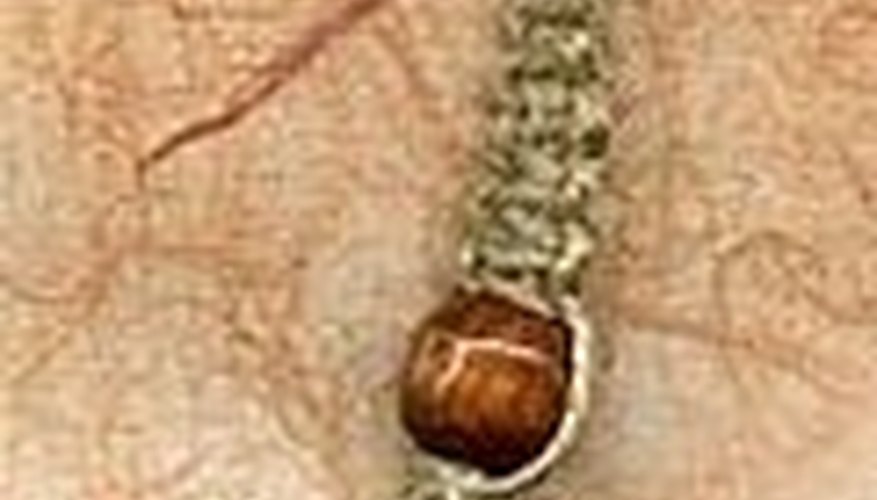 Look at the diagram and follow the instructions, tie 3 square knots and one overhand knot. Repeat this step, 2 more times. Before you tie the last overhand knot add a medium size bead to the 2 center cords, once the bead is securely in place, proceed to tie an overhand knot. This is the next to last step.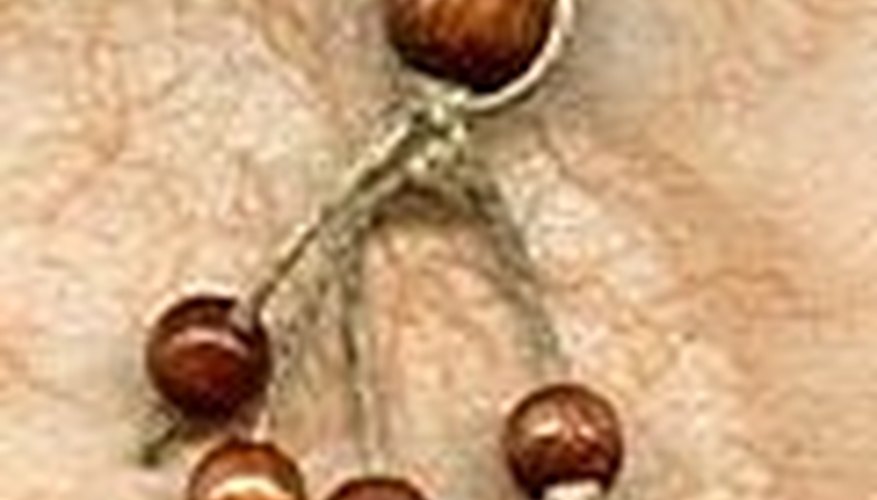 You will have 4 strands of cord left, leave 1" tail on each, proceed to attach small beads to the ends and tie off with an overhand knot. This is the last step for this project. Next, check the key chain for any loose treads or other material. When you have finished, place the key chain in a gift box for someone special.
Tip
The first project is never perfect Practice Try other hemp jewelry or patterns
Warning
Practice Overhand knot and Square knot