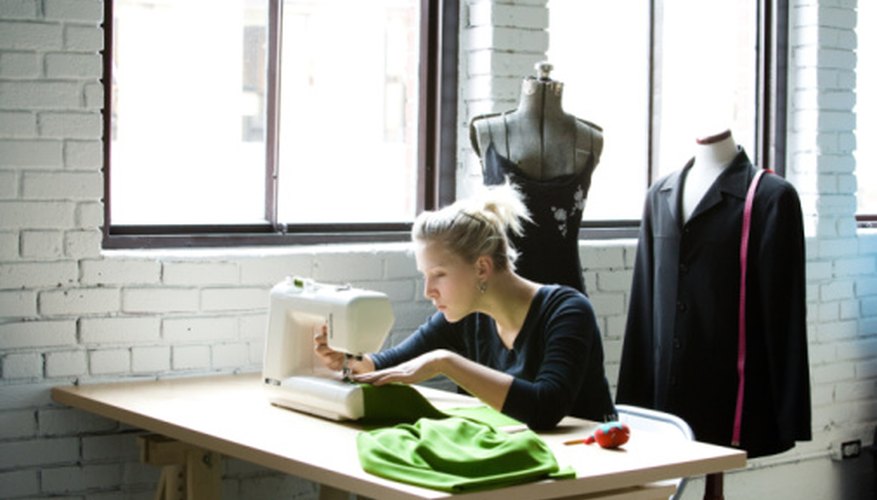 As the weather warms up, fabric stores begin to stock fabric that has multiple rows of shirring on one side. This shirting is made with elastic thread so that this side of the fabric will conform to the wearer's shape. The other half of the fabric forms a loose gathered skirt. This side often has a decorated edge that forms a border around the bottom of the skirt. Since this edge is finished, you will not need to hem the dress if the finished length is acceptable. This dress works for both girls and women.
Measure around the wearer's chest under the arms.
Cut the edge of the fabric so that it is straight across the grain. The grain of the fabric is the line the threads make.
Measure the gathered edge of the fabric and cut a length equal to the chest measurement. Do not stretch the fabric as you measure and cut it. This cut should also be straight across the grain. You do not need to add any fabric for seam allowances because you want the fabric to be slightly stretched.
Fold the fabric in half by bringing the cut edges together with the right sides together. Pin the fabric together along this edge.
Sew the edges together with a 5/8-inch seam allowance.
Finish the edges of the seam allowance with a zigzag or overcast stitch. This will make the dress stronger.
Tip
If desired, add ribbon straps to the dress.
Hem the dress if it is too long or if the fabric does not have a pre-finished border.
Warning
You may need to make the dress smaller around for a child, to ensure that it stays up..