Things Needed
Rake or vacuum (optional)
Bar level
Trench shovel (optional)
Circular or hand saw
Plywood (Douglas fir, 4' by 8' sheets, 3/4" or 1/2" thick)
2x4s (Douglas fir, 16' long)
Screw (approximately 42, 3" long)
Screws (approximately 100, flat-top, 1" long)
Electric screwdriver
Plastic or metal dance floor edging (optional, 4, 16' pieces)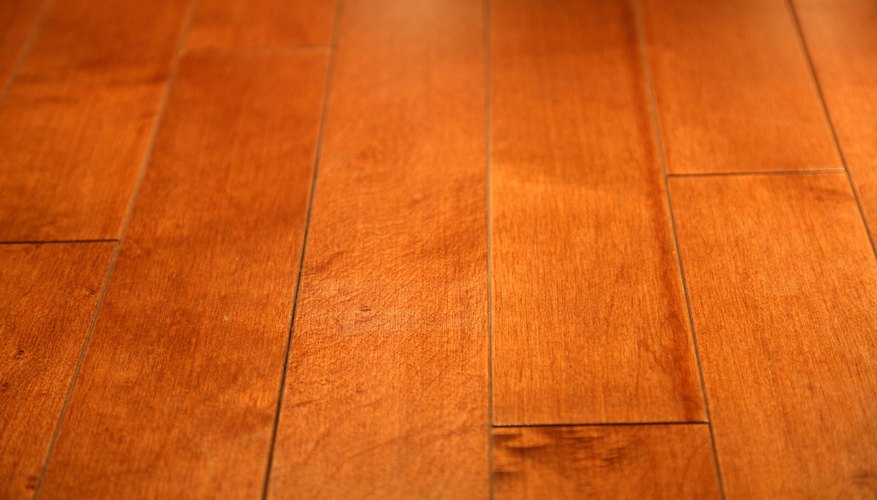 Building a dance floor out of varnished plywood will result in a smooth and shiny surface for dancing. It can save hundreds of dollars off renting a dance floor, and even thousands of dollars you would spend to buy and install a varnished wooden dance floor. It's somewhat challenging, but nothing an able-bodied adult with a little building experience can't handle, as long as you're armed with the right tools and materials.
Rake the area where you would like to build a dance floor outdoors, or, if indoors, vacuum the area. Check with a bar level in several spots to ensure it is level.
Measure the area to determine how many 16-foot 2x4s and how many sheets of 4- by 8-foot plywood are needed. Select ACX plywood, which has a smooth, filled side. ACX is simply the grade of the wood. A slightly cheaper alternative is CDX sheets, which has dips that will need to be filled in with some kind of sealer. It is less expensive to buy the ACX, because you will not have to spend money and time on sealer. To make a 16- by 16-foot dance floor, which is an average size, you will need eight sheets of 4- by 8-foot plywood, and eight 16-foot-long 2x4s to create the frame. A bag of 1-inch flat-topped screws is also needed.
Build your frame. To do this, use a circular or hand saw to trim the wood 2x4s to create a square frame measuring 16 feet on each side. Build the frame so that the 2-inch side of the wood is the part touching the ground, meaning the frame will be 4 inches tall. Trim three more 2x4s to fit inside the frame, spaced every 4 feet so they will line up at the seams of the 4- by 8-foot sheets. Since there will be two rows of sheets, there will be one additional long seam, so the final 2x4 will need to be sawed to fit perpendicularly from the previous 2x4s, which are spaced 4 feet apart. So, you will need to cut the final piece into four 3.79-foot-long sections. Use the electric screwdriver to screw at least two 3-inch long screws per joint.
Dig an even trench for all sections of the floor frame if you would like to sink it into the ground to be level with grass or landscape. Check with the bar level to be sure that it is level.
Place the sheets of plywood with the smooth surface up one at a time over the frame and screw them in place, using the 1-inch, flat-topped screws spaced every four or five inches. Ensure they are flush with the wood by screwing them in tightly.
Install 16-foot-long dance floor edging in metal or plastic to make the dance floor flush with the ground or floor around it and to make it handicap-accessible, if you would like edging. Follow the instructions that come with the edging to screw it in around the perimeter of the dance floor.
Tip
Use a non-skid wax on the floor for added, non-slip shine.