Coffee filter
Clothespin
Washable markers
Googly eyes
Pipe cleaner
Foamy stickers (optional)
Spray bottle with water
Paper towel
Glue
Magnet tape
Kids love watching butterflies in the garden with their colorful wings. Bring the joy of butterfly watching inside by creating your own collection of keepsake butterfly magnets.These butterflies are made from simple craft items you might already have around the house: clothes clips and coffee filters.Simple to create, the coffee filter butterfly is a good rainy day craft project for a child of any age. Coffee filter butterflies are also easy crafts for after-school and church youth groups.
Prep your work surface with a plastic sheet or wax paper to protect the table if needed. Don't use newspaper; the ink could transfer to your project.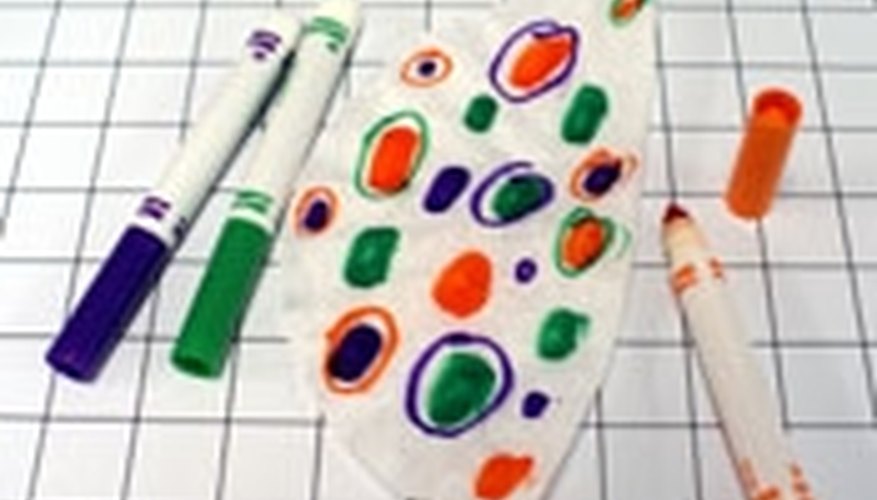 Flatten a new coffee filter on the table. Fold it in half and color it with washable markers. You don't need to cover the whole filter -- just some polka dots will do. The filter will be the butterfly wings, so have the child imagine what a butterfly would look like while coloring.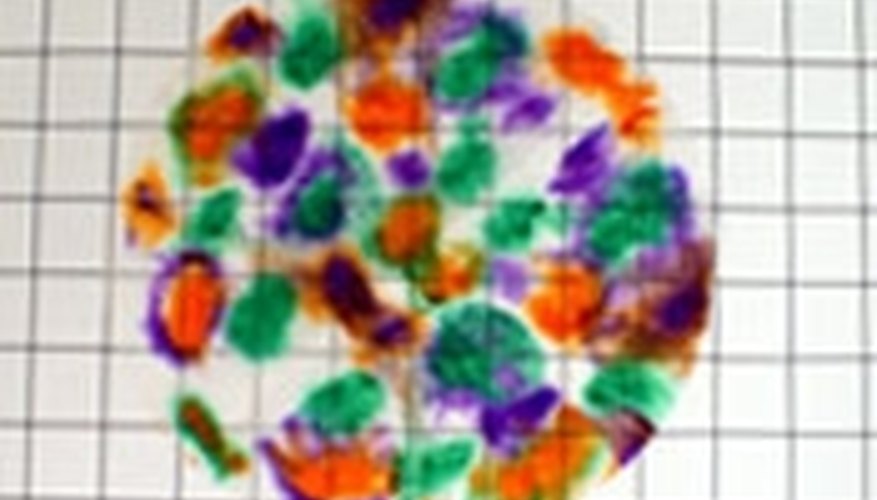 Spritz the colored coffee filter with water and allow the colors to bleed together. Place a paper towel on top of the filter and press firmly to get the marker to transfer to the other side. Open the coffee filter - both sides should be full of color. Allow to dry.
While the filter is drying, decorate the top of the clothes clip. This is the body of the butterfly. Use markers or foamy stickers. Glue the googly eyes to the head (the grasping end of the clip). Wrap the pipe cleaner around a marker, forming a coil. Stretch the coil slightly - this will be the butterfly's antennae.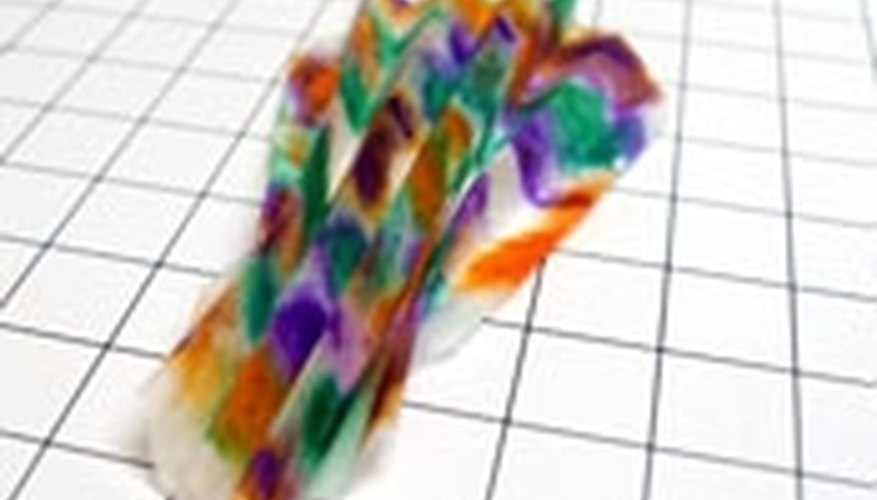 Accordion fold the filter and pinch in the middle (like a bow tie). Insert into the mouth of the clothes clip. Fan out the filter into butterfly wings. Insert the middle of the coil of pipe cleaner into the clip.
Finish the butterfly with a strip of magnet tape on the underneath side.
You can also use plastic clothes pins - just decorate with foamy stickers and googly eyes.
You may need to use extra glue to get the foamy stickers to stick. Don't use non-washable markers for this project, as they won't bleed as well.