2 scarves or shawls, approximately 72 inches long and 32 inches wide
Matching thread
Sewing needle
Safety pins
Pins
Embellishments (ribbon, brooches trim)
A bolero or shrug is a short jacket that covers the shoulders and arms while leaving the waist and torso exposed. The bolero was popularized for American wedding fashion during the 1950s when sleeveless gowns were in style, but it was still inappropriate to display bare arms in church ceremonies. Make a simple bolero using two oversized scarves or shawls. Use rich material such as rabbit fur, lace, silk or satin to enhance this short jacket and make it wedding worthy.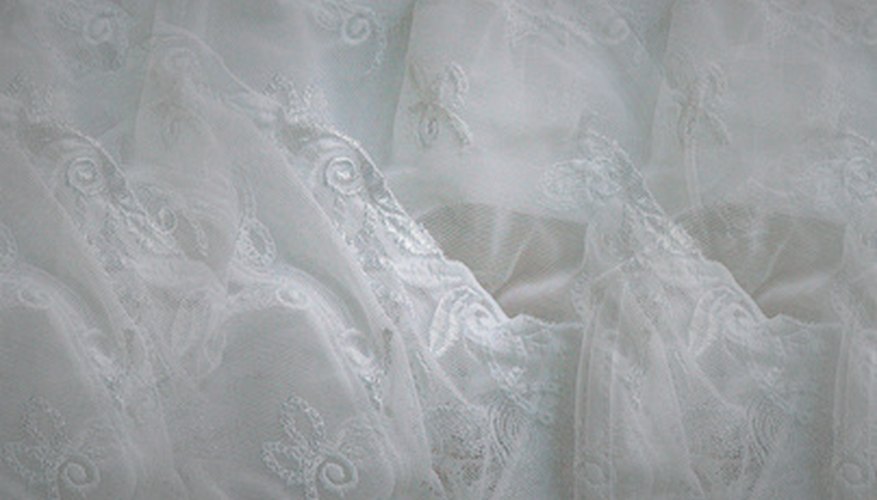 Lay the scarves on top of one another, with the backs of the fabric together and the design sides facing out. Sew the scarves together by hand along all four sides, using a hidden or narrow stitch, and sew as close to the hem as possible to avoid visible stitching. To perform a hidden stitch, slide the sewing needle into the hem about 1/8 of an inch on one piece, then insert the needle into the hem of the other piece 1/8 of an inch. Continue like this along the length of the hem.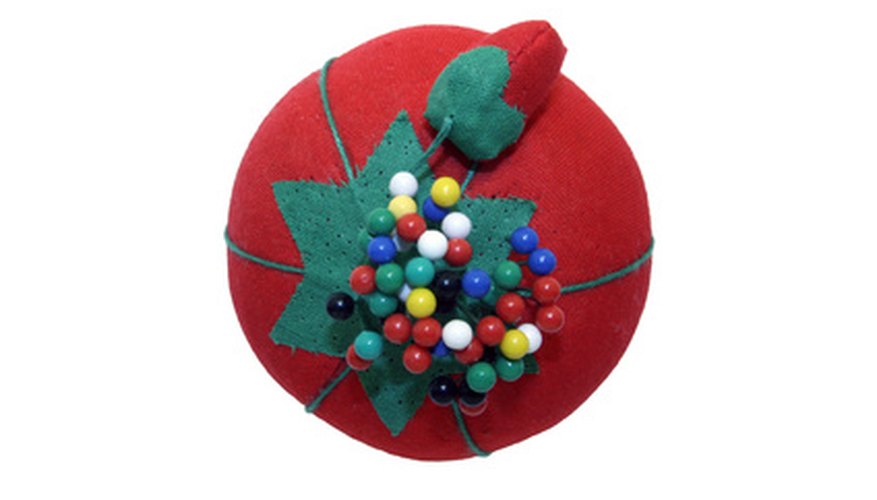 Drape the shawl over your shoulders so that the best design side (the side you want to show) is facing outward. Wrap the scarf around your arms near your armpit to create "sleeves." Have a partner carefully pin the edges of the fabric together where your sleeves should begin, just under the armpits near the breastline.
Remove the fabric carefully. Connect the sleeves' edges from the safety pin to the cuff with pins. Run a seam along the edges of the fabric that you just pinned, using the same hidden or narrow stitch. Embellish this seam with ribbon or costume jewels if you wish to hide any stitching that might be visible when done. The sleeves should reach a little below your wrists. Hem if the sleeves are too long.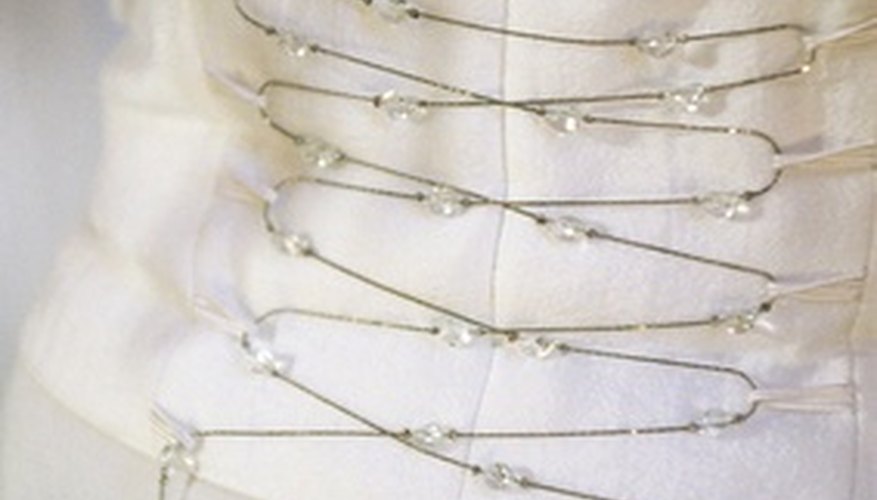 Remove the safety pins from under the arms. Embellish the bolero with jewels, pearls, sequins, ribbons, brooches or lace to match your wedding dress or your wedding theme.
Trim the cuffs with lace or use old costume jewelry to add flair around the cuffs or neckline. Trim the scarves with a brocaded satin on all four edges before sewing the bolero. Select your fabric carefully. For a winter wedding, choose identical scarves in mink or rabbit fur, or an animal-free option, like chenille. For a spring wedding, consider a sheer lace or chantilly fabric.
If you want puffed sleeves, a button-enclosed front or narrower cuffs, you may need to find a jacket pattern and adjust the front pieces to your liking.
"99 Ways to Cut, Sew, Tie & Rock Your Scarf"; Faith Blakeney, Justin Blakeney, and Ellen Schultz; 2008