Printed template
Glue stick
Paperboard
Scissors
Hobby knife
Clear tape
Red acetate
Blue acetate
Template (See Resources)
All you need to enjoy classic 3D media is a pair of bi-colored 3D glasses. From the 1950s until the early 2000s, all 3D productions used "anaglyphic" 3D, requiring viewers to wear one red lens and one blue lens. You can make your own pair of 3D glasses, then watch the creatures jump out at you from your old 3D videos or online streaming services.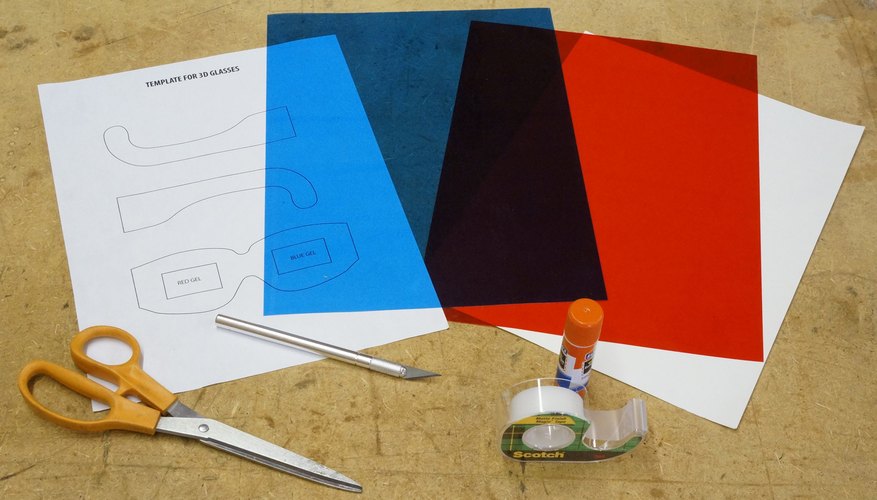 Jeff Farris
One of each sheet of acetate will make several pairs of glasses, so you can equip the whole family. Please see the last slide for an itemized list of tools and materials. You will find a link to the template for this project under Resources at the end of this slideshow.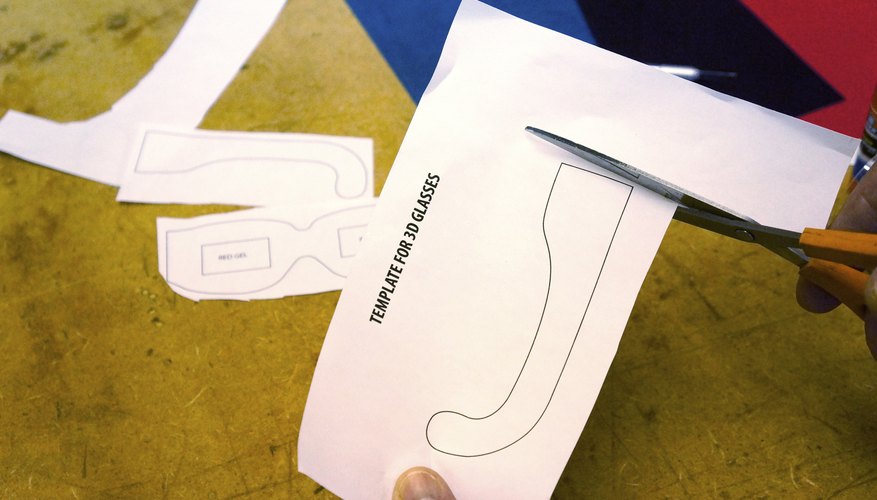 Jeff Farris
Download the 3D glasses template. Print it and cut roughly around each element.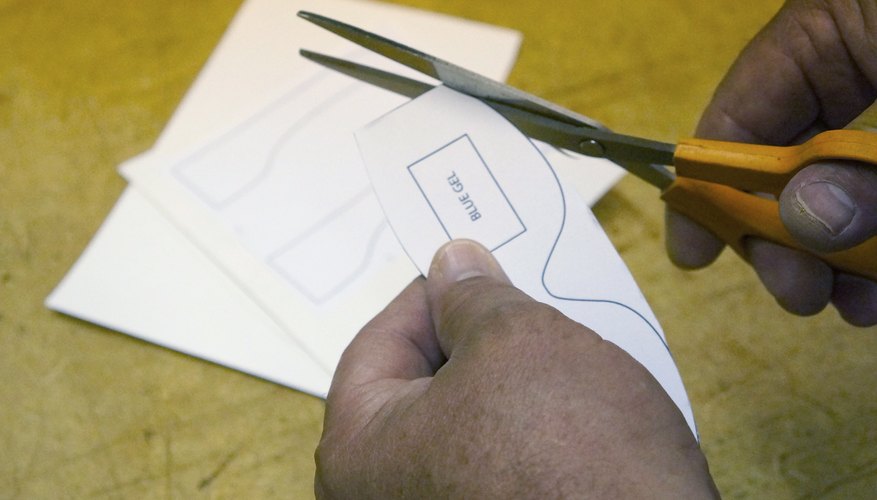 Jeff Farris
Stick the templates on a piece of paperboard with a glue stick. Cut along the outline with a pair of scissors and cut the lens openings out with a hobby knife. Make sure to protect your worktable when using the hobby knife.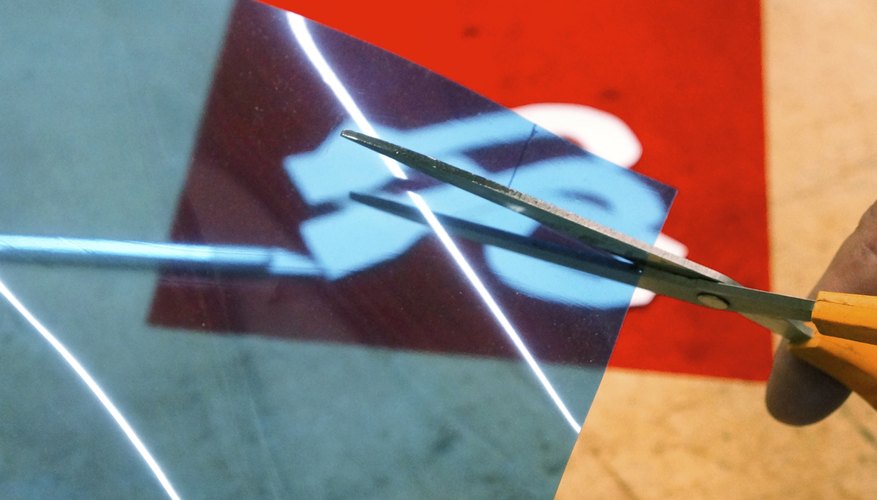 Jeff Farris
Peel the templates off the paperboard frames and temples. Cut pieces of the acetate sheets slightly larger than the lens openings.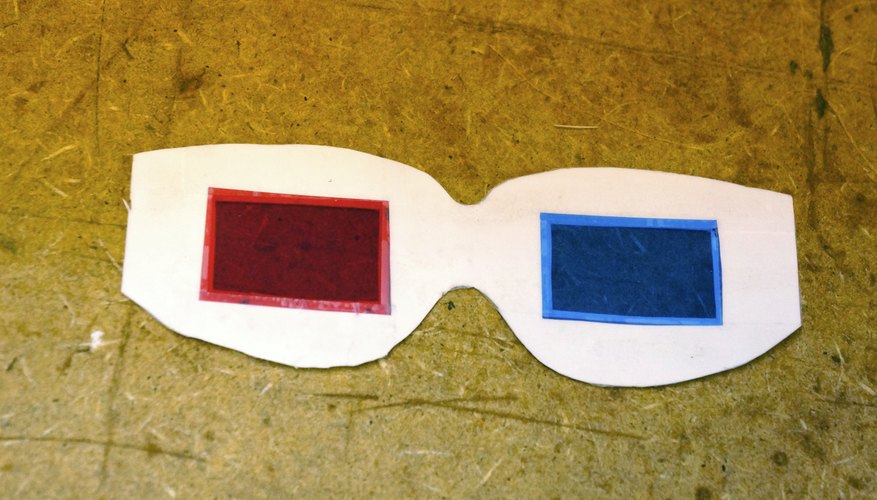 Jeff Farris
Tape the red acetate lens over the left eye. Tape the blue acetate lens over the right eye. Stretch the acetate slightly as you tape it down to avoid wrinkles.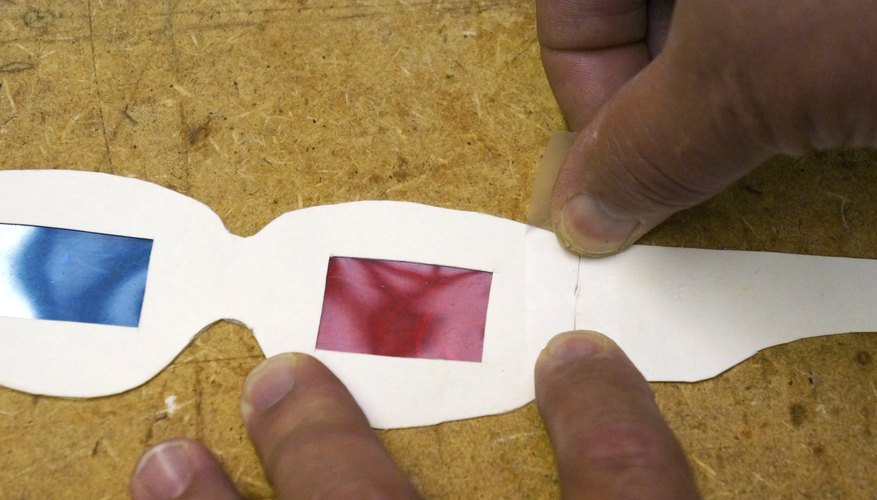 Jeff Farris
Attach the temples to the frames with tape. Use a piece on both sides to create a sturdier joint. Try the glasses on and adjust the temples for a comfortable fit.
Supervise children when using sharp tools.
Resources
Warnings
Supervise children when using sharp tools.
Writer Bio
Jeff Farris has focused on instructional communication since 1980. His work includes instruction manuals, promotional materials, video scripts and web content on a variety of hands-on topics. His work has been published in "Scuba Diving" magazine as well as several websites. He holds a Bachelor's degree in marketing from the University of Missouri.
Related Articles