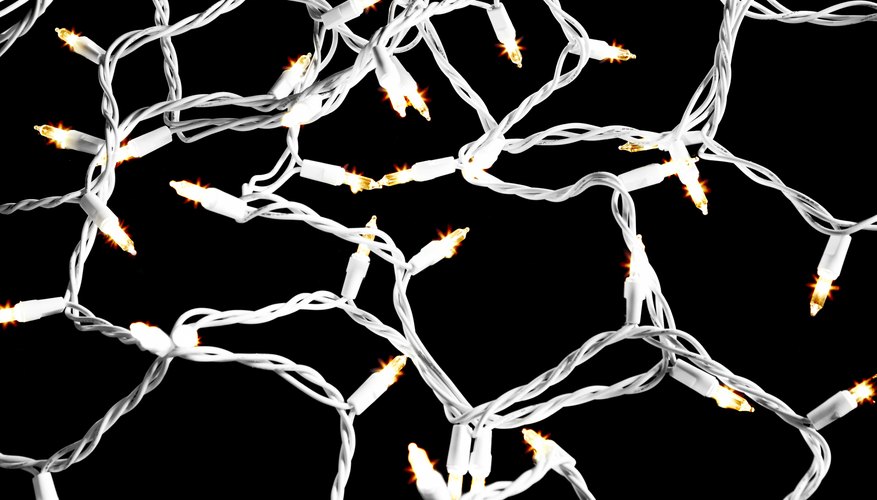 Twinkling lights can add a magical feel to any party. At a wedding reception, string lights will bring a feeling of romance for you and your guests. The easiest way to hang these lights is from trees. Knowing how and where to hang them can be a tricky task if your reception isn't outside, but there are few tricks that can help you.
Check with your contact at the reception venue about what you're allowed to do in the reception space. Sometimes, these venues have strict rules about damaging walls and ceilings. These rules will affect how you choose to hang your lights.
Remove your lights from the box and place them gently on the ground so they don't tangle.
Hammer nails into the perimeter of the room's wall, if you're allowed. To do this, hammer each small nail about 3 inches from the top of the wall. Place each nail about 3 feet apart.
Hang your lights. If you aren't able to hang the lights on nails due to building restrictions, you can use clear packing tape to hang them. It doesn't show very much, and if the lighting is dim, your guests will not be able to notice the tape.
Hang your lights on wooden poles, if you are having an outdoor reception and don't have any trees on which to hang the lights. This tip from Martha Stewart is a creative way to add ambiance to any outdoor setting.