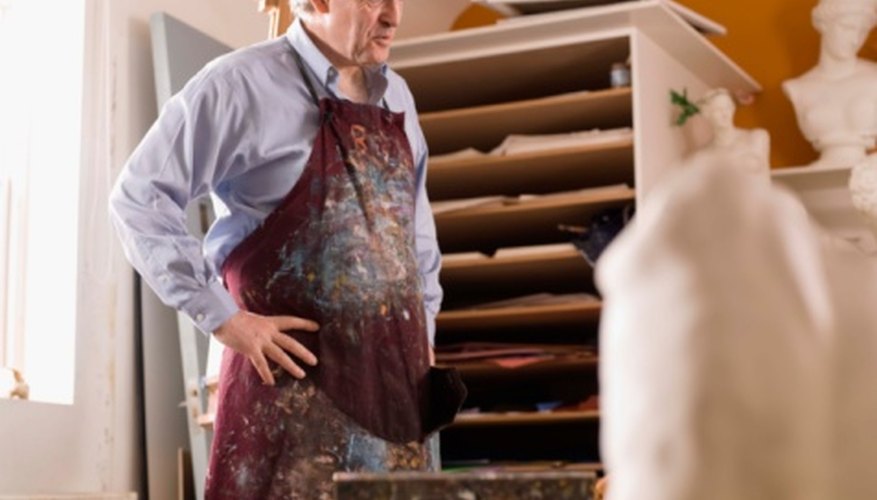 In the past, it has been difficult to find grants for artists. However, with more focus being placed on creativity and expression, and better and more-easily accessible information, grants are more in abundance and easier to find. Depending on your project and needs, there are multiple routes to take to locate grants and grant information. Some of grants are accessible through community organizations, others through private benefactors and still more from the federal government.
Join local artists groups. Many of these will be informed on the latest grants and you can learn about them quickly in order to take advantage. Use the websites of your neighborhood groups and the community section of your local newspaper to stay abreast with what's going on and get involved. Also, visit art.meetup.com.
Learn what grants are available from private foundations. Many deep-pocketed organizations support the arts, often awarding grants to individual artists for projects, art centers and more. A few generous foundations include the Adolph and Esther Gottlieb Foundation, the A Room of Her Own Foundation and the Andy Warhol Foundation for Visual Arts. Each of these foundations offer different types of grants for artists. Visit the Arts and Healing Network for more (see Resources).
Look into government grants. While these grants are competitive, you may don't have a shot at obtaining one. Use the keyword search at Grants.gov to see what your options might be. Once you have typed in your keyword, you will be taken to a list of results where you can look at the grants in detail and even get the applications for those grants. Learn even more about government art grants at Federal Grants Wire (see Resources).