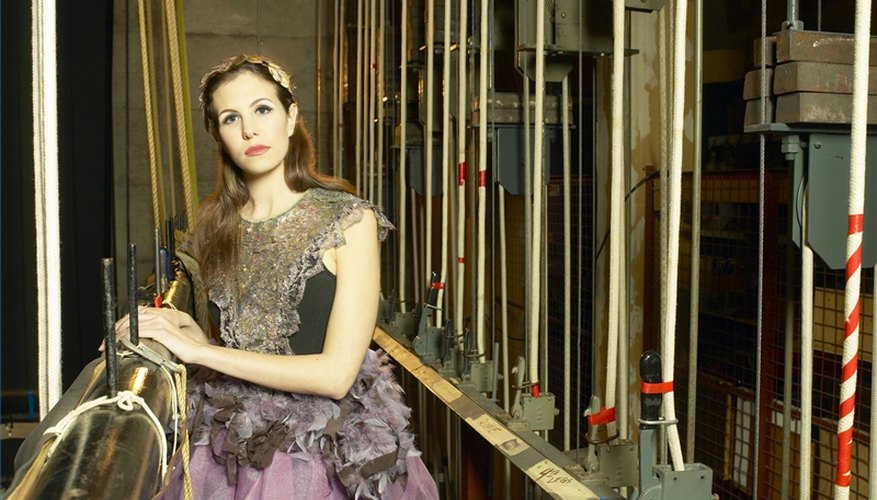 How to Feel and Look like an Actress. Actresses are easy to spot, famous or not. While the actresses you can now see on television are becoming more diverse, there's still an "actress" stereotype that you can shoot for when you want to look and feel like an actress. The other option you have is to remain you and adopt a star-like approach to life.
Lose weight. In order to look thin on screen, actresses typically are below the average weight for their height. This is not to imply that all actresses are unhealthy. Many are naturally thin, work out very hard or are super conscious of the food they eat and their environments.
Listen more than you speak. Actors are good observers of life and character. To accurately portray an emotion, you need to spend a good deal of time being a spectator of life. Try to think about life as a big movie. Think of the part you're playing and the parts others around you have and watch reactions. This adds a bit of mystery to you as well and keeps you out of the gossip mill.
Improve the appearance of your skin, nails and hair. An actress knows that at any moment she could be called in to audition and her whole body is open game for critique. Have your nails done and keep your hair nicely trimmed and colored. Work on removing all cellulite, pimples and blemishes. Become a minimalist with make-up. You don't need it because you're beautiful as you are, and make-up is for the screen.
Learn to command attention, no matter who's present. People can easily spot those with presence and star power. Famous actors and actresses always have something about them that makes them completely captivating. Find out what makes you unique and refine that skill until you find rooms full of people hushing at your arrival or when you speak.
Get a couple of people to work for you. Actors always have an agent (or two or three) who looks for work for them and generally a trainer, manager or nutritionist. Having people who help you look and act like you should will definitely help you feel like you're in the entertainment industry.