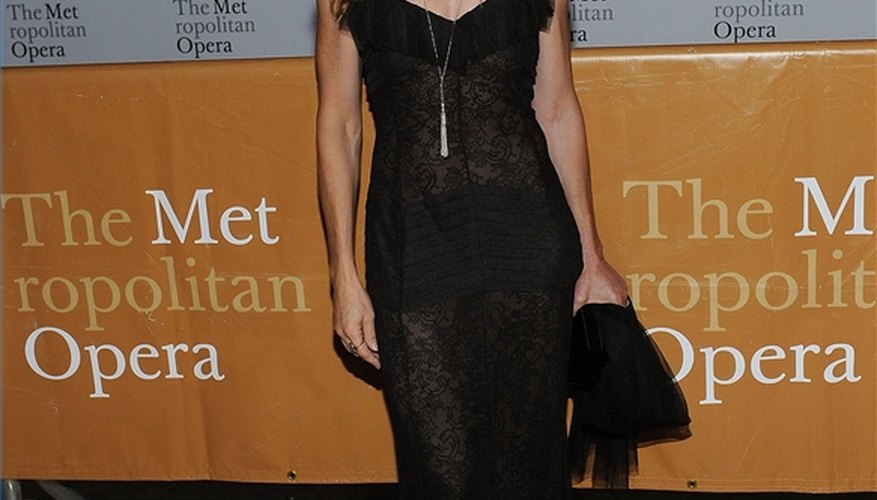 How to Dress for the Opera. Many first-time opera-goers may feel intimidated at the thought of choosing an outfit for the special occasion. The attire of audience members at an opera can range from jeans to formal gowns. It is important to dress appropriately to avoid the embarrassment of feeling underdressed.
Find out whether the opera house has a specific dress code that could dictate your attire for the evening. Some may ask that you avoid more casual clothes such as shorts, flip-flops or tank tops. This information may be available on the website for the opera house you will be attending.
Pay special attention to your attire if you are attending the opera on opening night or taking part in a special gala. The initial show or a special event is a unique performance and patrons tend to dress more formally on this night.
Take the location of the opera into account when choosing how to dress. An audience in a metropolitan city may have a more formal appearance that one in a smaller city.
Dress formally if you want to make the night extra special. Formal gowns for women and tuxedos for men are commonly seen at the opera. Chances are there will be others dressed similarly for the occasion.
Wear semi-formal clothes if you prefer more casual attire or if formalwear is not an option. It is acceptable for women to wear a nice blouse along with a skirt or dress slacks. A cocktail dress is also a popular option for women. Men can wear suits or slacks with a shirt and tie.
Avoid wearing jeans to the opera. While you may see a few people dressed in jeans, you will most likely feel underdressed when compared to the majority of attendees.
Dress in something that is comfortable to sit in, and avoid clothes that wrinkle easily. You will be sitting for the majority of the evening and should dress accordingly.
Pay attention to your shoes for the evening if you will be walking several blocks to the opera house.
Tip
For women, the little black dress is always a safe option. Try dressing it up with a shawl, heels and jewelry. Always take a less casual approach to your attire if you are unsure of the appropriate way to dress. It is usually more embarrassing to be underdressed than overdressed. Consider dressing as you would for an evening wedding.