Parchment paper
Tracing pen
White ink for tracing
Embossing pen
Stippling tool
Invisible tape
White ink pad
Cardboard
Mouse or craft pad
Scissors
Tinting crayons
Parchment crafts are growing in popularity, and no wonder. Parchment paper makes lovely, delicate-looking cards, gift tags or cut-out designs. These can be used on scrapbook pages, in greeting cards or by themselves. Parchment is thin and translucent, so any designs you emboss on it look almost like lace. With just a few tools and some pretty patterns, you can make your own parchment crafts.
Select a design. You can choose from parchment craft books and kits with designs, or select a design you like from anywhere. Look for designs with simple lines, such as a drawn cluster of grapes or flower shapes on stems. You also can create a design yourself.
Cut a piece of parchment paper bigger than you want the finished product to be in order to leave room to perforate and tear away the design.
Roll a small piece of invisible tape into a loop with the sticky side facing out. Use it to tape the parchment paper over the design.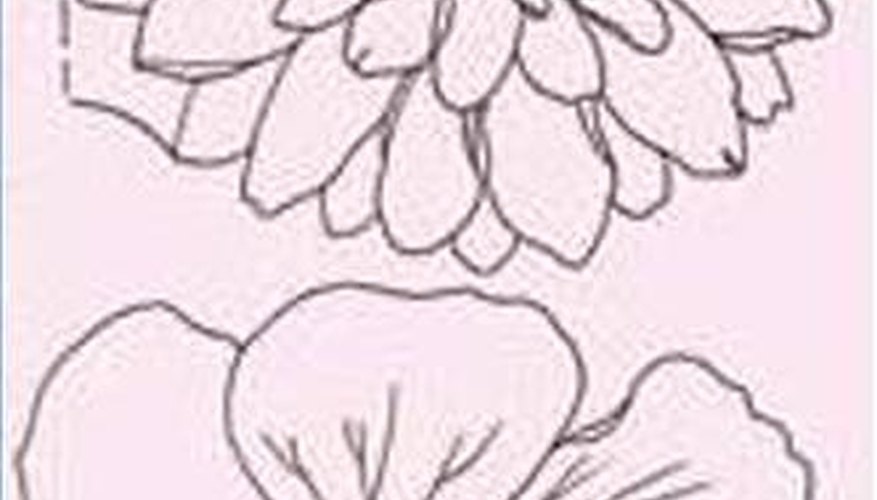 Trace the design onto the parchment paper using the tracing pen and white ink. Use cardboard behind the design if it is not stiff enough. Brilliance is one brand of white ink suggested in demos, but you can find others at a craft store. Gently glide the pen over the paper to make a fine-line tracing of the design. Option: Use a white ink pad and a stamp with a design you like. Stamp the design on the parchment paper instead of tracing it.
Emboss parts of the design using the embossing pen. Do this from the back side of the paper you have been working on, with a mouse pad or craft pad behind it. The embossing creates a raised effect. You can emboss the flowers or other elements in your design by "drawing" and filling in the parts you want raised.
Stipple fine lines around the design. Use the stippling tool to make little raised dots in a line, but don't push through the paper. When all the embossing is done, use a tinting crayon to add color if you like. Color the design from the back. It will have a frosted look.
Use the stippling tool again to perforate your piece. This time, punch the pen all the way through the paper in short staccato motions. Keep the holes close together along the edge of your card or tag, or the outside of your design. Use the mouse pad or craft pad behind the paper while you perforate.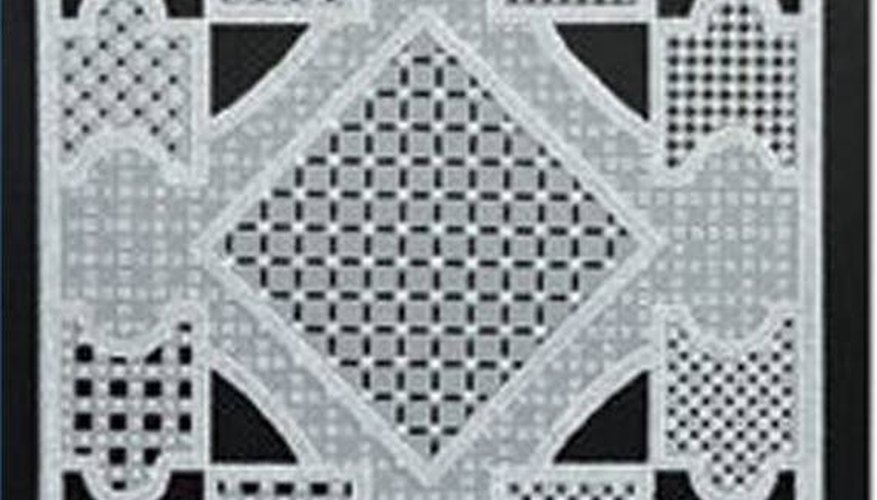 Tear away the excess paper from your perforations. If you are making a rectangle shape, you may want to cut along the lines of the shape with scissors. For an artistic look, tear out the piece, leaving rough edges. Then fold where appropriate for a card or tag, or affix your cut-out design to a scrapbook page or separate card.
Parchment paper comes in white and pale translucent shades. You can add microbeads and other embellishments to your designs after they are embossed.
Do your tracing gently to make a delicate line. Let your tracing pen glide over the paper. If you hold it as you would a normal pen, your lines will be too thick and will show outside of the embossing.
References
Writer Bio
Linda Johnson is a veteran writer and Photoshop and Illustrator aficionado. She is a TV-radio producer, ad agency owner and a winner of Addy Awards and the First Place Award for Best National Public Service Film. In addition to Johnson's online work, her writing has appeared in "Poetry Guide," the "Indianapolis Star" and Indianapolis Dine magazine.
Related Articles