http://www.morguefile.com/
pencil
sketch pad
acrylic paint
Making and selling homemade signs can be a profitable business venture, especially if you happen to have a talent for designing fancy letters to make your signs stand out. Lettering signs is an art form that many sign makers take pride in. A well-designed sign should contain writing that presents a combination of readability and eye-pleasing aesthetics. Find out how you can design letters that will make the writing on your homemade signs draw attention.
Sketch ideas first. Use a pencil to come up with individual letter designs. Try designing an entire phrase as a cursive presentation. The sketch will provide a guide as you transfer the design to the sign, so make it as detailed as possible. Consider adding three dimension to your letters using shading. Try various ideas like calligraphy or base your lettering on themes such as a holiday or the zodiac. If you're using names, try to incorporate the meaning of the name into the lettering.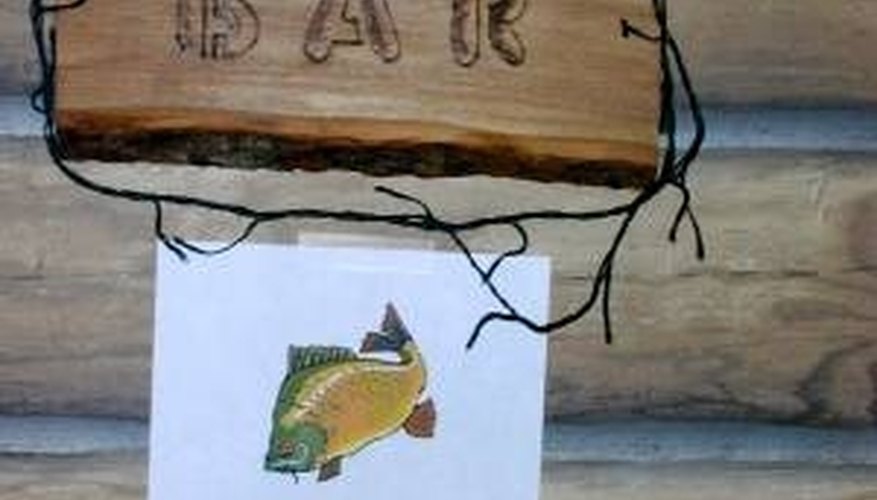 Consider the surface you'll be working on for your sign. If you're working on wood, you might want to use a chisel and hammer to engrave the lettering. You might consider a wood-burning pen to give the lettering a charred appearance. You could also use paint on a wooden sign. If your sign is on plastic, stick with acrylic paint and consider making a stencil of your lettering as a guide.
Consider the background of your sign and how its color will affect your lettering. Think about the size of your letters. Adjust the size to fit the location of the sign. Take into account if the sign will be viewed by people in moving vehicles. Getting these elements right will increase the effectiveness of your sign and help bring you more business.
http://www.morguefile.com/