Decorated bags & photos by Natasha Lawrence
Brown paper bags (lunch size)
Decorative papers
Embellishments
White glue
1-inch foam brush
Scissors
Permanent markers
Take a plain, boring brown paper bag and turn it into a conversation piece or a clever work of art. This project serves not only practical purposes as portable containers for someone's lunch or snack, it is also a means for creative expression for both children and adults. Applying a few pieces of decorative paper, themed embellishments and images will certainly make someone smile.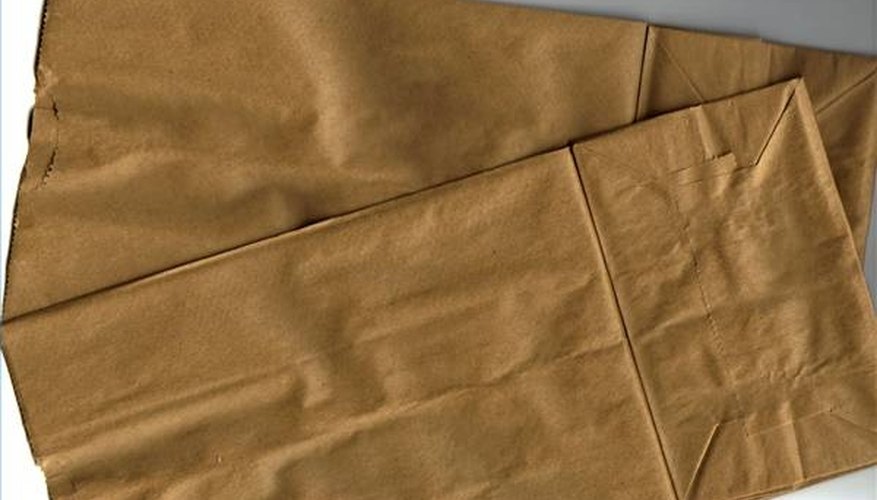 Purchase a package of brown paper bags. Choose printed, decorated or themed papers and cut to 5-by-6 inch rectangle pieces with scissors. Apply white glue with the foam brush to the back of these papers and press each one down onto one side of the paper bag to fit within the edges of the bag. Leave about 2 inches uncovered from the bottom. Smooth the paper flat with your fingers to remove any air bubbles. Let dry.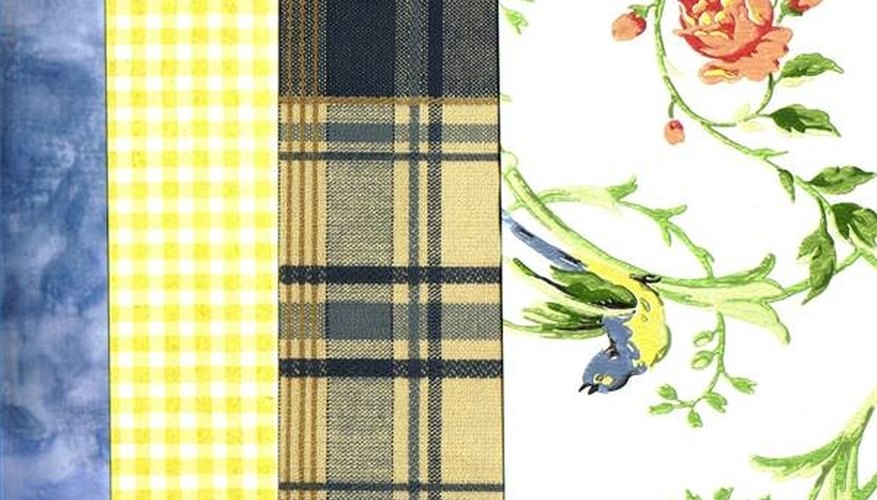 Arrange themed embellishments as desired on top of the decorative paper on each bag for this project. Use "peel 'n stick" foam embellishments by peeling the back paper off and pressing down where desired on the bag. Apply white glue to the back of cutout paper images and press them down on the front of the bag to enhance the design. The end result is a three dimensional decorated bag.
Write the name of the person who will use the bag with a permanent marker on the bag or on a small piece of white card stock and attach with white glue. If this is a child's lunch bag, insert some treats or small toys for a special surprise. There is no limitation on the creativity to decorate brown paper bags. They will certainly be appreciated by the recipient.
Expired wallpaper sample books, often free from decorator stores for the asking, sometimes contain border samples which can be cut to fit the front of brown paper bags for decorations. Buy themed and holiday peel 'n stick embellishments after the holidays when they are sale priced or on clearance.
Writer Bio
For over 25 years, Natasha Lawrence has written for publications from "Alaska Business Monthly" to "Savannah Magazine" and provided destination content as Florida city editor for Wcities. Her expertise in arts and crafts includes calligraphy, painting, mosaics, jewelry making, paper crafts and home decor, often offering workshops in museums and art centers.
Related Articles