Tape measure
Roller shade
Stencils
Acrylic paints
Fabric
Ribbon
Duct tape
Cut vinyl
Spray adhesive
Fray check
Roller shades are an inexpensive solution to window decorating. They are readily available and can be customized to your style in a variety of ways. Roller shades can be room darkening or just filter the light. Simple, elegant or whimsical -- you can let your creativity flow while maintaining a decorating budget.
How to Customize Roller Shades
Debbie Williams
Look around the house for supplies that will work to decorate a shade. Consider the decor of the room where the shade will be placed. Find or purchase wrapping paper, fabric, stencils, cut vinyl, ribbon or duct tape that will add color or personality to the room. Please see the last slide for list of supplies used.
Debbie Williams
Measure the window to determine the size of roller shade to purchase. Decide to mount the shade inside the window which leaves the frame showing or an outside mount which covers the window completely. Ask the salesperson to cut the roller shade to the exact width needed.
Debbie Williams
Choose a phrase that appeals to you and purchase cut vinyl or cut your own letters from adhesive backed vinyl. Apply the vinyl letters by applying pressure as you remove the backing, taking care to smooth out any air bubbles as you go. Trim the edges of the shade with duct tape in a complimentary color or pattern. Cut an accent shape by sticking duct tape to parchment paper and trimming out the shape. Stick this accent piece down to complete the design.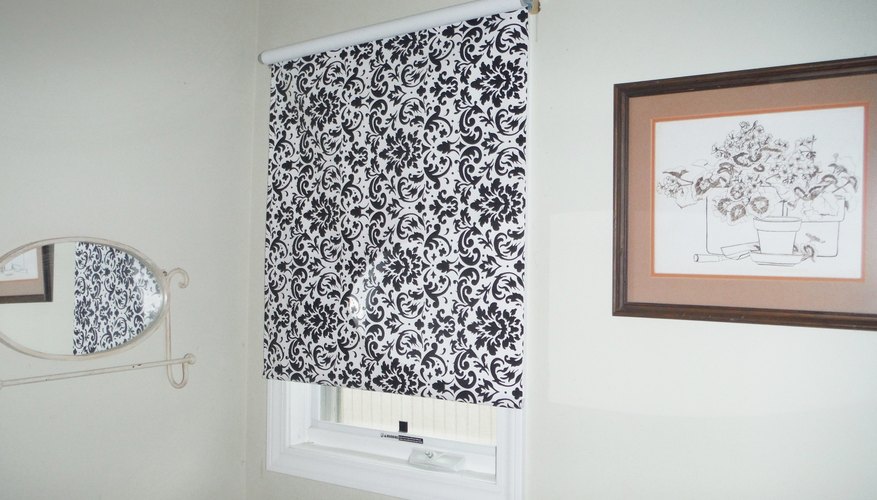 Debbie Williams
Use wrapping paper to add a simple decorative touch to a shade. Spray the shade with adhesive and carefully lay the paper down, smoothing out any wrinkles from the middle out. Trim the edges of the paper even with the shade. Wrap the end of the paper around to the back and stick it down with adhesive.
Debbie Williams
Use fabric to decorate a shade. Cut the fabric one inch wider than the shade. Cover the surface of the shade with spray adhesive and lay the fabric in place. Trim the fabric to the edge of the shade. Run a bead of fray check down each side of the cut fabric to prevent threads unravelling. Attach a piece of trim to the bottom edge of the shade for an added touch.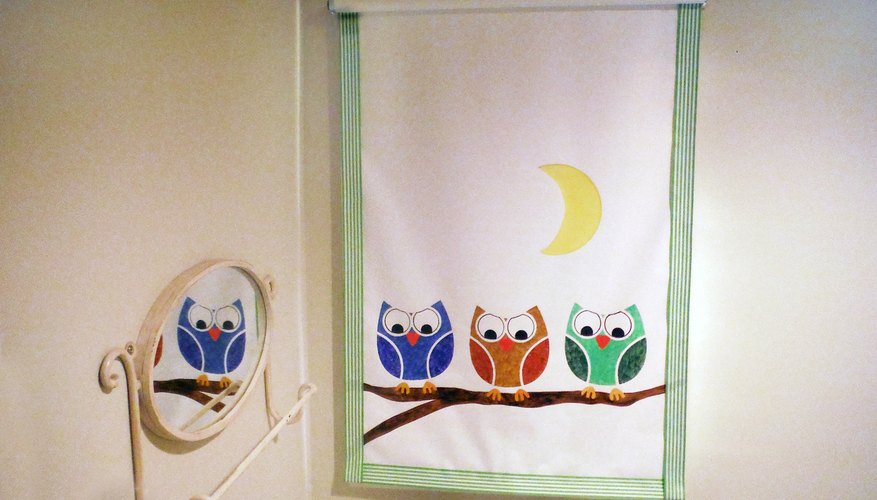 Debbie Williams
Use a stencil and acrylic paint to create a whimsical shade. Use temporary adhesive to hold the stencil in place while you paint. Add freehand touches to enhance the stencil or combine stencils for a complete look. Attach ribbon to the edges with permanent adhesive to frame the design.