http://www.etsy.com/view_listing.php?listing_id=11447797
Crochet hook
Yarn
Imagination
Dolls need hair. Wigs need hair. Stick horses need hair. It is unrealistic to expect to use your own hair to meet these needs–after all, it only grows so fast. If you know how to crochet, you can make cute and quick hair very easily. Grab your hook and some yarn and crochet some hair.
Start with simple, loopy hair: crochet a chain long enough to stretch from ear to ear to use as your hair foundation. Mark the end of your foundation row with a stitch marker.
Chain an additional 40 stitches beyond your marked stitch.
Return to your foundation chain and slip stitch in the chain next to your marker.
Chain 40. Slip stitch in the next foundation chain stitch. Continue to the end of the row. Tie off.
Attach this row of "hair" to your doll's head or to your wig foundation (sew or glue it). Fluff it out. Measure the head for the next row of hair. Continue until you have crocheted enough hair to cover the desired "head."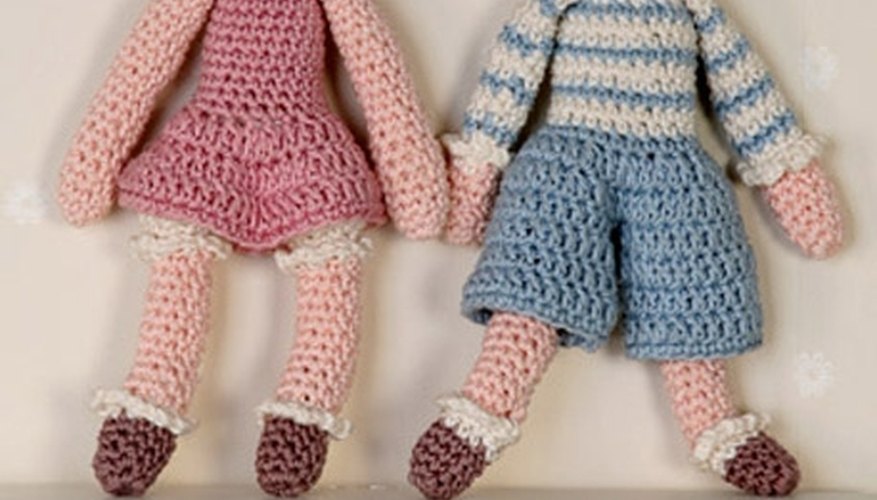 For curly hair: crochet chain long enough to stretch from ear to ear. 4 double crochet in second chain from hook. 5 double crochet in each chain to end.
Be creative. You can make all kinds of crochet hair.
http://www.etsy.com/view_listing.php?listing_id=11447797