Things Needed
1.5 inch PVC pipe
1.5 inch PVC end caps
3/4 inch Plywood
1.25 inch 10-32 machine screws and nuts
Boots get wet. Drying them with forced heat stiffens the leather and makes wearing them uncomfortable for days. This article will illustrate how to make a simple boot dryer that will allow them to dry the proper way... upside down and slowly.
Cut a 10-inch square piece of 3/4-inch plywood.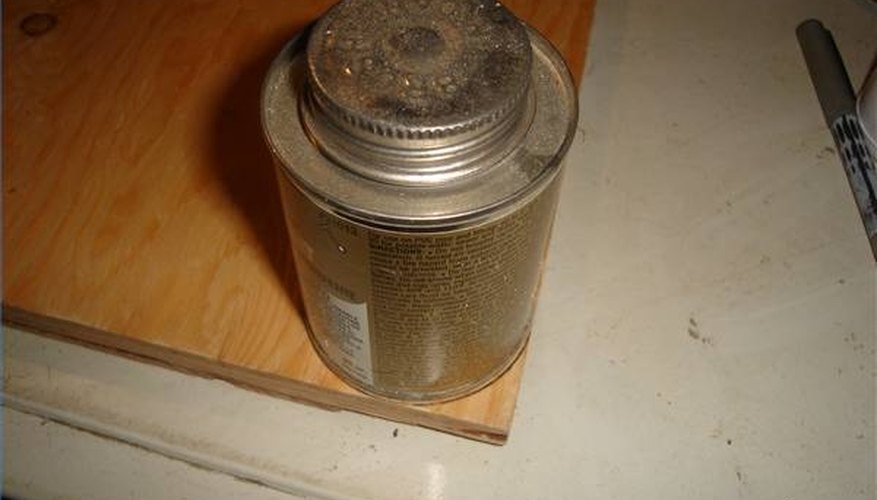 Use a can or other round object to mark the corners.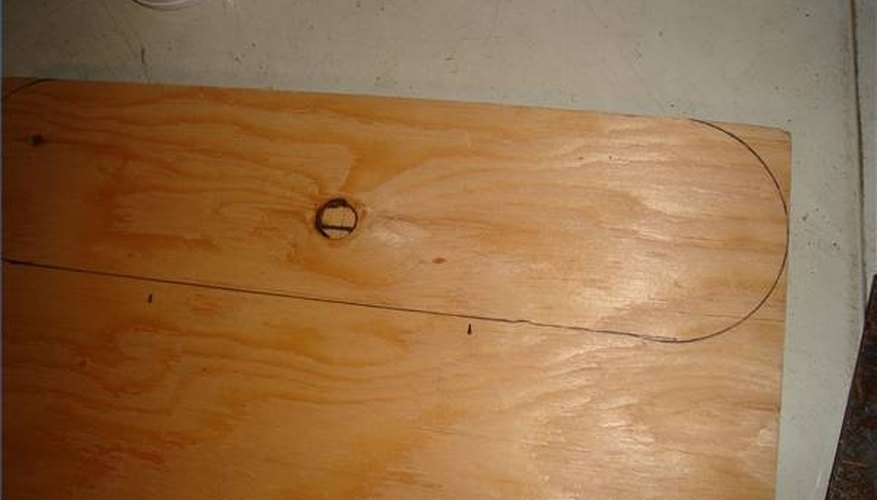 Draw a line connecting the inside edge of the circles just drawn.
Draw a line 4.5 inches in from each end of the piece and cut along all the lines to form the base. Sand all rough edges.
Center one PVC end cap on the end of one leg of the base and drill two 3/16-inch holes through the cap and the base. Repeat on the other leg of the base.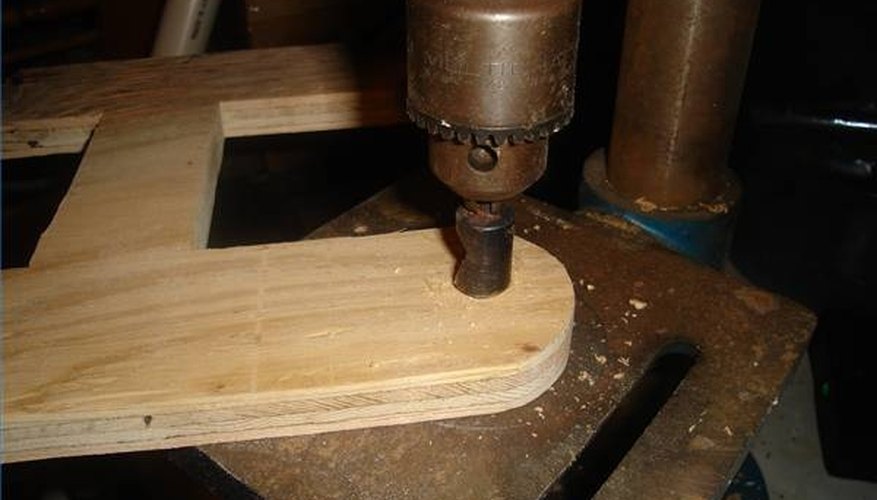 Turn the base over and countersink the four holes.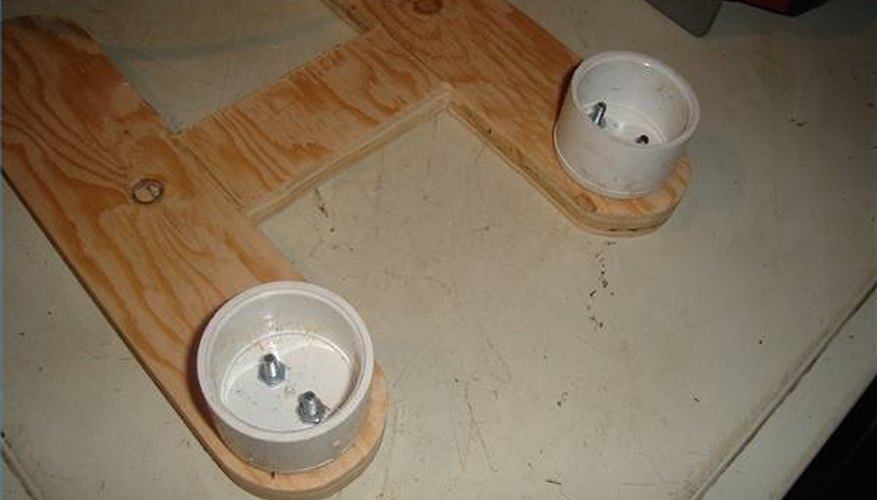 Attach the PVC end caps to the base with four 10-32 flat head machine screws, 1.25 inch long.
Cut two pieces of 1.5 inch PVC pipe about 2 inches longer than the height of the boot.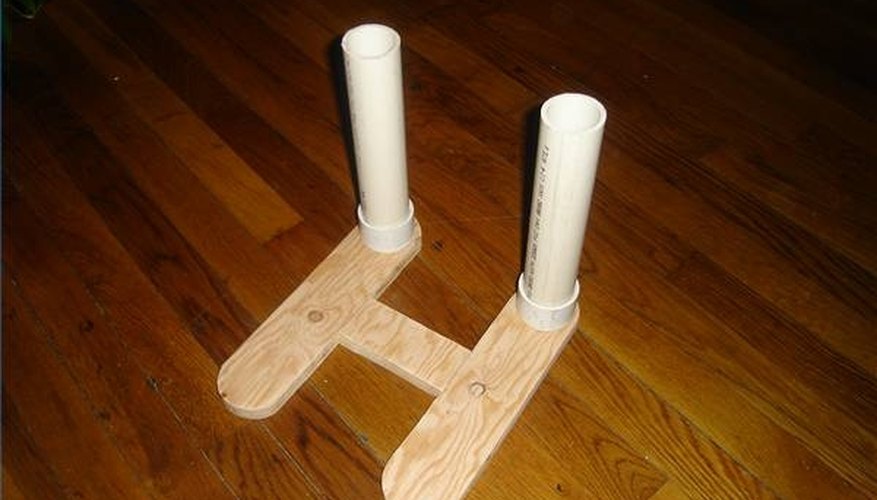 Glue the two pieces of PVC pipe into the end caps.
Paint if desired.
Place wet boots upside down on the upright pipes to dry.
Tip
For best results, place the boot dryer in an area with good air currents. Avoid excessively hot areas, such as directly over a hot air furnace vent.
Warning
Wear safety glasses when using power tools.