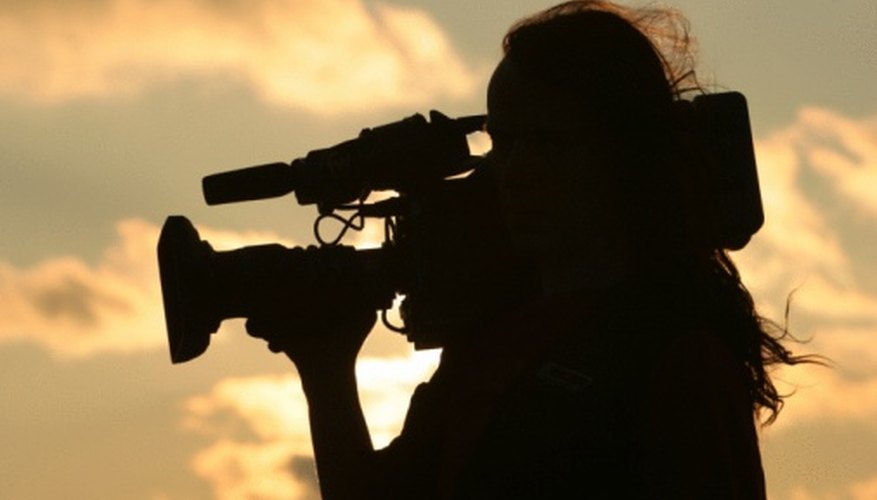 On a television drama or sitcom, the producer calls all the shots. This person is responsible for the budget, the script and the actors. It can be an exciting, demanding job. However, breaking into the field of television production can be challenging. A TV producer needs to have a diverse background that includes elements of writing and acting as well as business and finance. Oftentimes, becoming a successful TV producer requires a combination of hard work and some luck.
Go to school. People who want to become a TV producer can begin to break into the field if they start out with a degree in communications or broadcasting. While the knowledge is beneficial, a degree isn't absolutely necessary for employment, and doesn't guarantee success. Aspiring television producers also can take workshops or complete a self-study course.
Work on school projects. Many colleges and high schools have a radio or television station. Broadcasting and communication students normally run these stations, and this gives them hands-on experience with the equipment. This practical knowledge will give you a good base on which to build when aspiring to be a TV producer.
Apply for an internship. Before getting hired as a television producer, you'll need some hands-on experience. Future producers can gain experience working as an intern for a local news station or production company. In the beginning, you'll likely be a production assistant, which is like a glorified secretary. However, once you learn the ins-and-out, you may be given the opportunity to produce some aspect of the programs.
Build a resume and portfolio. Keep a record of all productions that you've worked on, both paid and unpaid. When applying for a television production job, you'll be asked to provide material excerpts. Include your best work. Be patient. It is difficult for beginners to find production opportunities, especially because there is a lot of competition for a few jobs.
Look for a job before graduation. Because TV producer jobs are limited, it is best for students to start applying for employment or an internship several months before graduation.
Produce quality material. To keep your job as a television producer, it is necessary that you work hard and deliver excellent material on a regular basis.