The only woman that can share the spotlight with Paris Hilton and more than hold her own is socialite turned reality TV star, Kim Kardashian. With her exotic good looks and carefree attitude, Kim is a woman that every man wants to be with and lots of women want to be like. So if Kim's sexy style is your goal, here's some hot tips on how to achieve her look.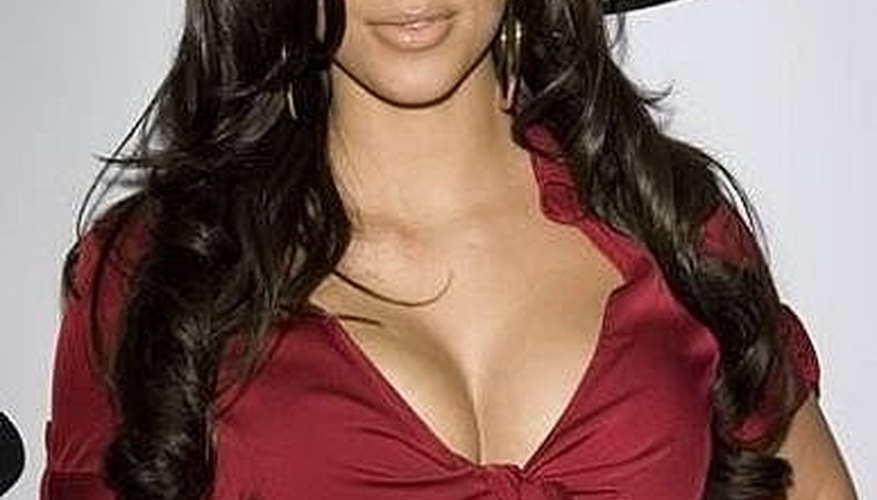 One of Kim's most outstanding features is her long, flowing, gorgeous raven head of hair. In order to get Kim's hairstyle, you'll first need to dye your hair the correct shade of brownish/black. A good shade to try is Garnier Black Licorice. Next, in order to get Kim's long, wavy, flowing locks there are several things you can do. You can get hair extensions if your hair isn't as long as Kim's. Try HairDo by Jessica Simpson. They're easy to use and relatively inexpensive. Or, set your hair with rollers or use a curling iron sparingly on the ends to achieve that wavy, flowing look.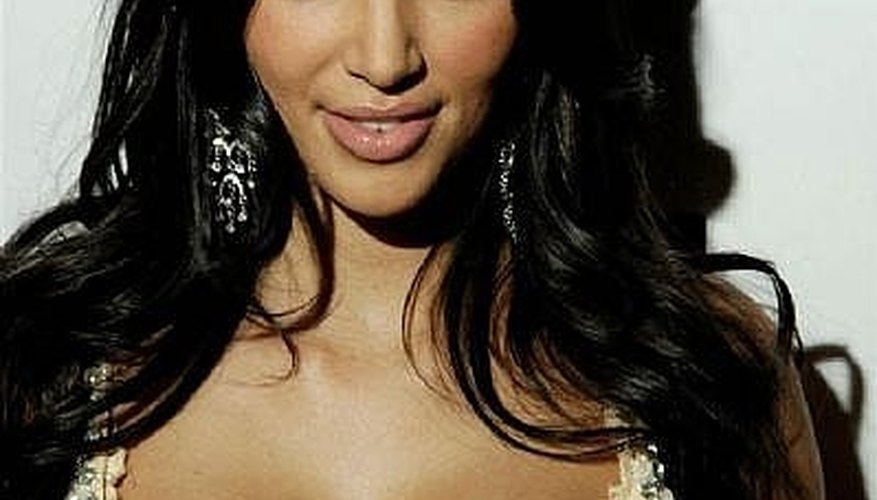 Kim's eyes are her most striking facial feature and in order to get her smoky look down pat, some practice is required. First you need to apply Lancome's Sensation Effect Eyeshadow in Designer Metallic across the full length of your upper and lower eyelids. Then take a clean eyeshadow brush and gently smudge the colors (this creates the smoky effect). Add another layer of eyeshadow on your lower lid. Next, line your eyes (the inner rim as well) and lightly smudge the eyeliner. Then fill in your eyebrows to make them darker. (Dark eyebrows add to the dramatic eye effect.) Next, curl your eye lashes and add 2 layers of mascara. Finally, since Kim's eyes are so dramatic the lips need to be downplayed so just like Kim, complement your smoky eyes by using Revlon Naturally Nude Lipstick. Be sure to check the resource section below for a link to a step by step video on how to achieve Kim's dramatic eyes in five minutes flat.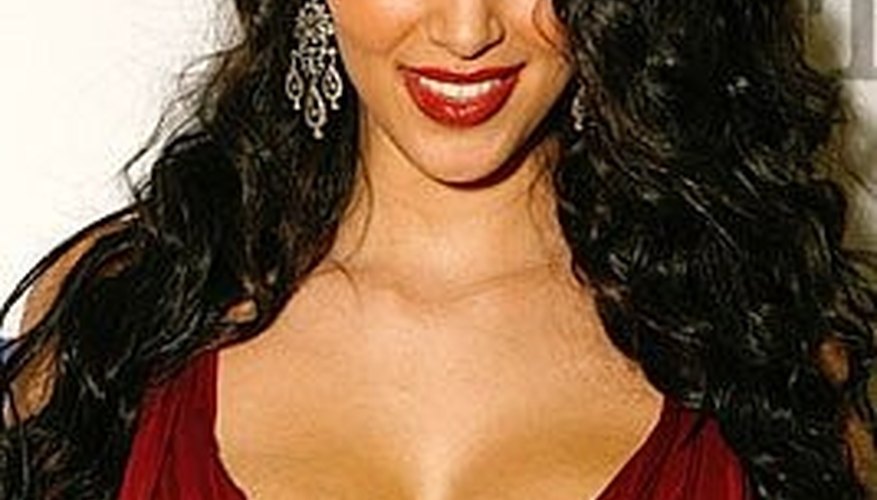 Another of Kim's outstanding assets are her breasts. There are rumors going around whether Kim's are real or fake but in any case in order to achieve Kim's rather ample endowments you can either go the breast implant route or get a great padded bra. Victoria's Secret sells some great ones that not only do the job but look sexy as well.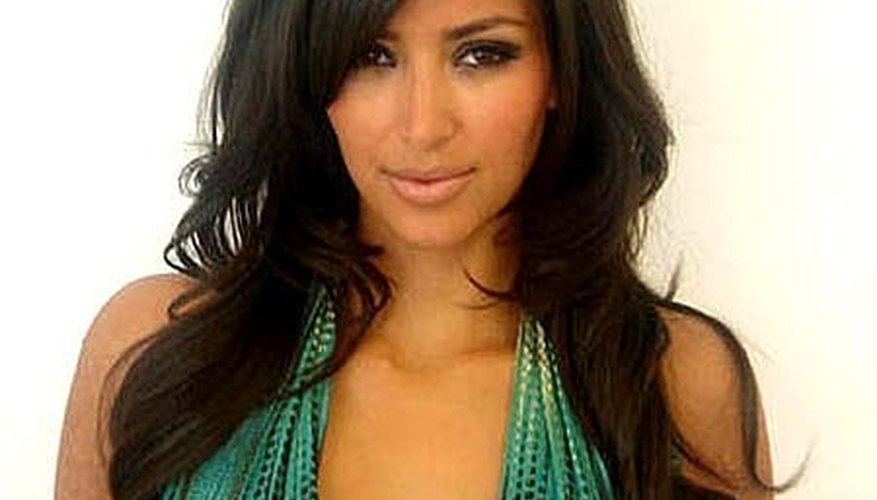 Kim would not be Kim without her great tan. And thanks to her Armenian heritage, Kim's tan is year-round natural. If you however, weren't born so lucky, you can achieve the yearly tan look with some good old fashioned self tanner. The best (and the brand that Kim would probably use if she had to) is Clarins Self Tanning Hydrating Gel. It is a bit pricey but hey, if you want to be tan like Kimmy, you have to go the extra mile.
Kim can, of course, afford to wear any designer outfit she wants but if you want to dress like her, and maybe even run into her, then head straight for Dash, the boutique that Kim co-owns with her sisters, Kourtney and Khloe. Dash is located at 4774 Park Granada Suite #5, Calabasas, California. Dash carries such designer lines such as Alex Gaines, Alice & Olivia, Anna Sui, Catherine Malendrino and Chloe, many of which are the very designers that Kim actually wears.
Warning
Before getting any plastic surgery, be sure to thoroughly check out their credentials and get a clean bill of health from your internist first.