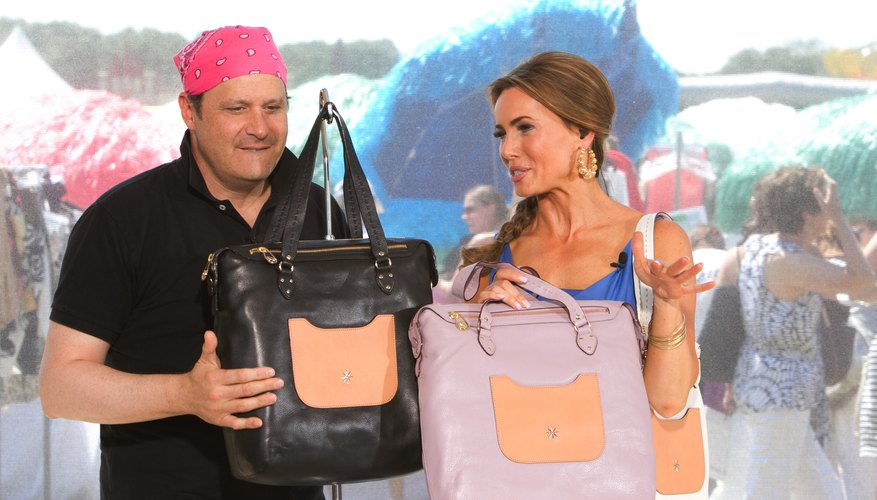 Matthew Peyton/Getty Images Entertainment/Getty Images
QVC, the shopping network that sells just about everything, depends a lot on the affability of its hosts. A QVC host is part cheerleader for a celebrity guest, part master of ceremonies and part fantasy friend to the viewers. The host has to convince those viewers to buy the products. While many of QVC's hosts do have media backgrounds, QVC has held open auditions in the past. As of 2011, QVC did not have any open casting calls scheduled for hosts. It only reviewed audition tapes.
Practice a pitch routine with some item you already own. Learn as much as you can about the product, then write a dialogue that "sells" the positive aspects of the product. Watch current QVC hosts, and work some of their descriptive words into the dialogue.
Practice the dialogue in front of a mirror. Smile and look positive as you explain how important it is for the listener to buy that product. Get the dialogue down to between 3 and 5 minutes long.
Dress the part. QVC hosts always look put together, but not overdone. Women should wear a tasteful dress or pantsuit and not too much makeup. Men should wear either a business suit, or dress in a business casual style.
Tape yourself giving the dialogue in appropriate clothing. Show the product in the tape.
Send a DVD copy of the audition performance, a resume, and a recent head and shoulders photo to the show's human resources division. As of 2011, the QVC address was QVC Studio Park; Attention Mail Code 888, Human Resources; 1200 Wilson Drive; West Chester, Pennsylvania 19380. Allow eight weeks for the show to review the tape and contact you about any interest it may have.