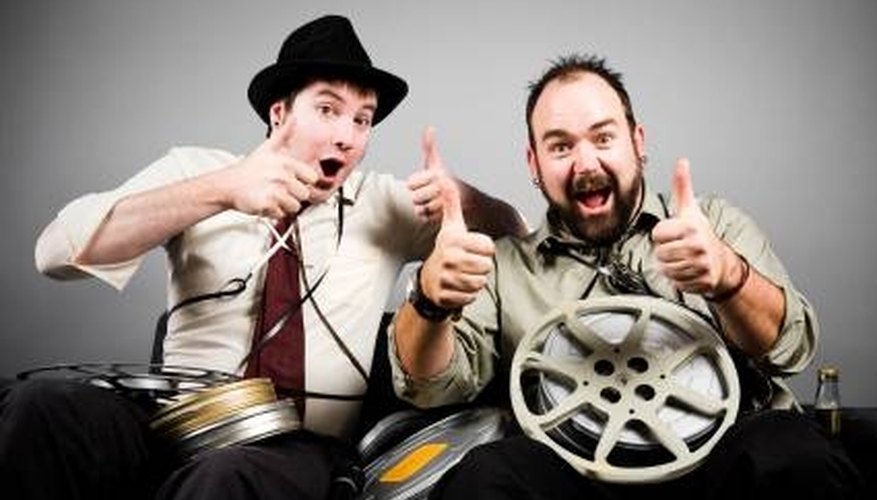 Investigate the Movie
Seems like a dream job, doesn't it? Free movies, probably even free popcorn. But before a movie critic goes to an advance screening of a movie or watches the complimentary DVD, he needs the facts. Who produced the movie, directed it, starred in it? Who wrote the screenplay? Was it adapted from a novel, and if so, who wrote the novel? What is the movie's genre--mystery, comedy, drama?
Understand the movie
First, the movie critic watches the movie for pure understanding. He wants to be able to sum up its message or overall theme in a sentence or two, such as, "This is a coming-of-age movie set in the South during the Civil Rights movement, portraying racial tension of the time." This condensed review may be the only thing some potential viewers read. Think of Roger Ebert's One Minute Movie Reviews.
Experience the Movie
A good movie critic reviews the movie on its own terms. If it is a comical farce, and even if he hates comical farces, the critic needs to review it as it compares to others in that genre, and as it will be appreciated by fans of the genre. He looks at the performances as representative of comical farce performances, not those found in Shakespearean dramas.
Analyze the Movie's Fine Points
When it comes to technical excellence, a movie critic may notice different things than you or I do. He looks for excellence in direction, lighting, editing and special effects and how those elements helped or hurt the movie. He is critical of costuming, makeup and historical accuracy. He sees many more movies than the average moviegoer, so he has a vast database of comparisons. He is paid to be knowledgeable about all areas of movie-making expertise.
Rate the Movie
What the critic thinks and what the public wants can be wildly different. He may look for cutting-edge drama, jarring film techniques, shocking world views. Let's face it, if it's bizarre and outlandish, he'll have something new to say. He does not want to able to predict the outcome, especially if it's a happy ending. The public, on the other hand, votes at the box office, and proves again and again that it likes wholesome, enjoyable, family friendly entertainment.
Critics have to guard against promoting dark, somber or violent movies just because they're different. Moviegoers don't want to shell out $40 for the family to be terrorized or depressed. Whether it's stars or thumbs, movie ratings are there to help the public find the movies they'll enjoy.
Respect the Moviegoer
Roger Ebert, the noted movie critic, says his job is to respect the moviegoer's time and money. And he might have added, respect her intelligence. In his blog post, Roger's Little Rule Book, he talks about freebies and perks critics get--and should refuse--and says critics should "advise the readers well," and "provide a sense of the experience."