Jupiterimages/Polka Dot/Getty Images
US 10 knitting needles (or size needed to obtain desired gauge)
Approx. 130 (140, 150) yards of worsted weight yarn
Handmade slipper socks make a welcome gift, particularly when knitted in the recipient's favorite color. Remember to make a pair for yourself, too. It's an easy project that you can complete in an evening. Many people have a "shoes off" policy in their homes to protect hardwood floors and keep carpets cleaner. A basket of hand-knit slippers for family and friends to change into keeps the chill off stockinged feet.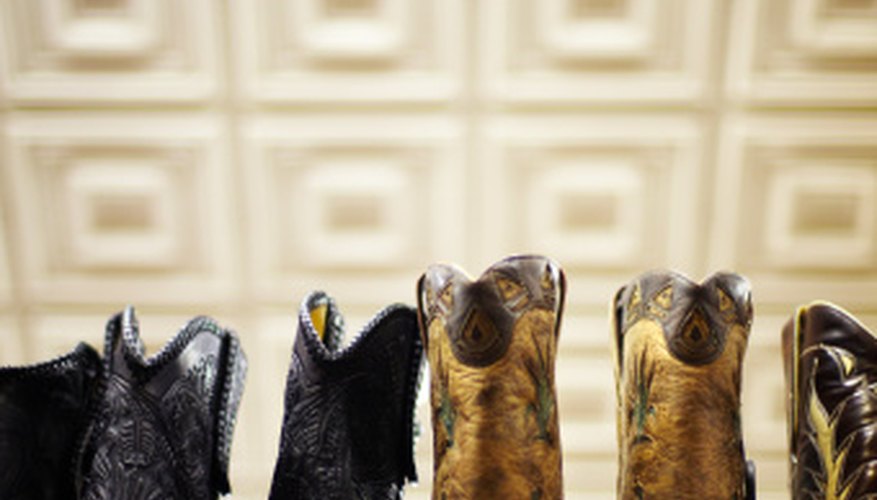 Thomas Northcut/Photodisc/Getty Images
Knit a gauge swatch. The gauge should equal 16 stitches and 20 rows over 4 inches of pattern stitch. Follow the pattern to make slipper socks for a child aged 10-12. The directions in parentheses are for an adult woman or man.
Cast on 52 (56, 60) stitches.
Knit the first row (right side).
Knit the second row in a rib pattern of knit two, purl two, ending with knit two.
Repeat the first two rows until the piece measures 4 (4.5, 5) inches.
Bind off four stitches at the beginning of each of the next six rows.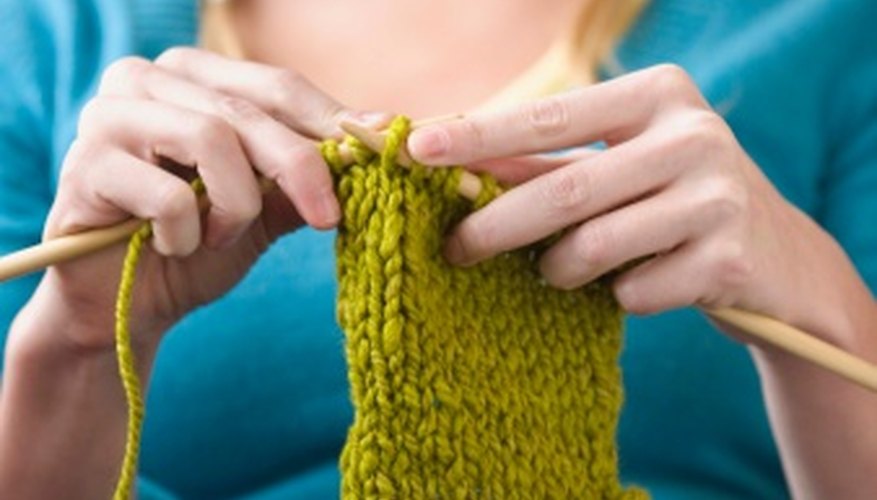 Jupiterimages/Comstock/Getty Images
Continue in a two-row pattern until the piece measures 6 (6.5, 7) inches.
Work in knit one, purl one ribbing for 10 more rows, or until the piece measures an additional 2 inches. Do not bind off.
Cut the yarn, leaving a long tail. Thread the tail through the stitches still on the needle and pull them tightly together.
Fold it in half. Sew seams at the top, toe and back. Weave in the end on the wrong side.
Repeat the same steps for the second slipper. Embellish as desired with yarn pompoms, ribbon or novelty buttons.
References
Writer Bio
Denise Dayton, M.Ed., M.S. teaches career readiness and workplace success, along with other business courses, at a small college in New England.
Related Articles