Cindy A. Littlefield/Demand Media
Overview
While these whimsical raptors are sure to turn heads, they're designed to be more than decorative. Created from assorted recyclables, they also serve as a friendly reminder to go green.
Things You'll Need
In order to create these adorable creatures, you'll need: scissors, cardboard tissue or paper towel tube, brown craft paint, paper plate, small piece of sponge, scraps of orange and brown craft paper (solid or patterned), 2 black buttons, 2 bottle caps tapped flat with a hammer, glue dots and a glue stick.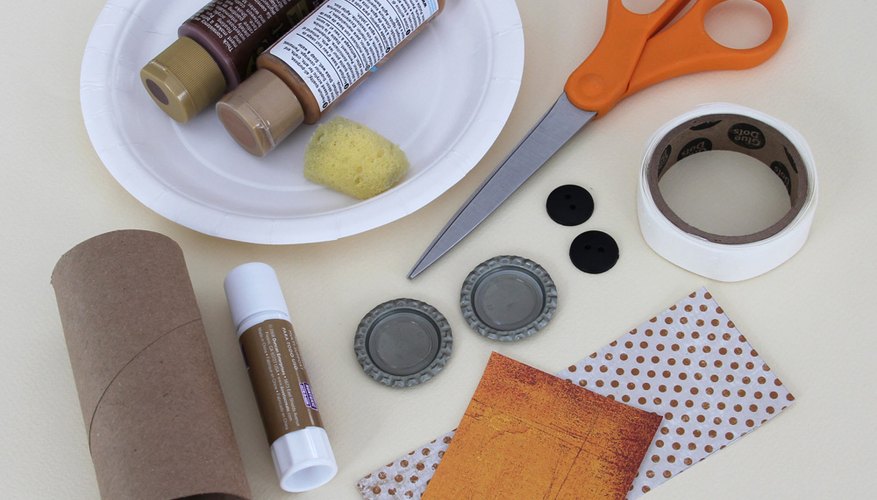 Cindy A. Littlefield/Demand Media
Shape and Paint the Tube
Trim the cardboard tube to a height you like (the one shown here is 4 inches tall). Fold down the upper front and back edges so that the tube top resembles ear tufts. Then, sponge-paint the tube brown. If you like, use two different shades of brown to create a mottled effect.
Cindy A. Littlefield/Demand Media
Prepare the Parts
Create owl eyes by using glue dots to stick a button to the center of each bottle cap. Next, cut a small diamond-shape beak from orange craft paper. For the owl's wings, cut a strip of brown craft paper that's nearly long enough to wrap around the lower half to two-thirds of the tube. Trim the short ends to resemble curved wing edges.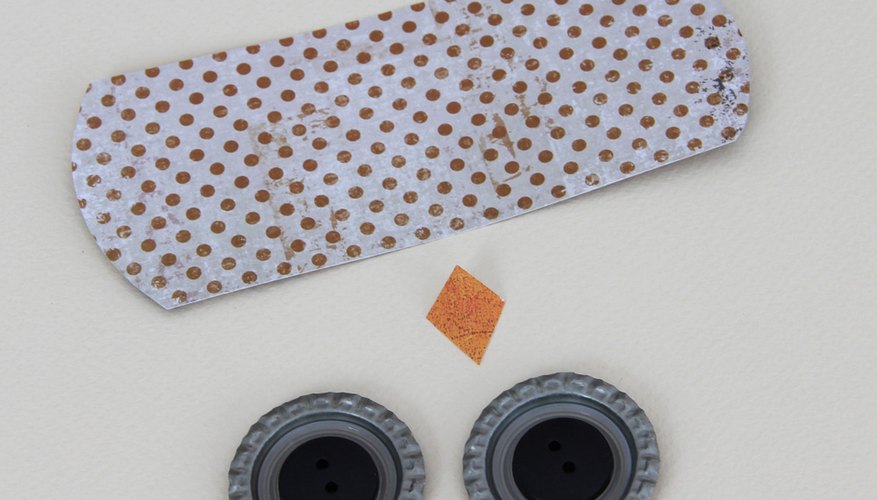 Cindy A. Littlefield/Demand Media
Glue on the Wings
Spread glue on the unprinted side of the wings paper with a glue stick. Wrap the wings around the lower portion of the tube so that the curved edges are in front.
Cindy A. Littlefield/Demand Media
Add Eyes
Use glue dots to stick the eyes to the face of the tube, positioning them just above the wings.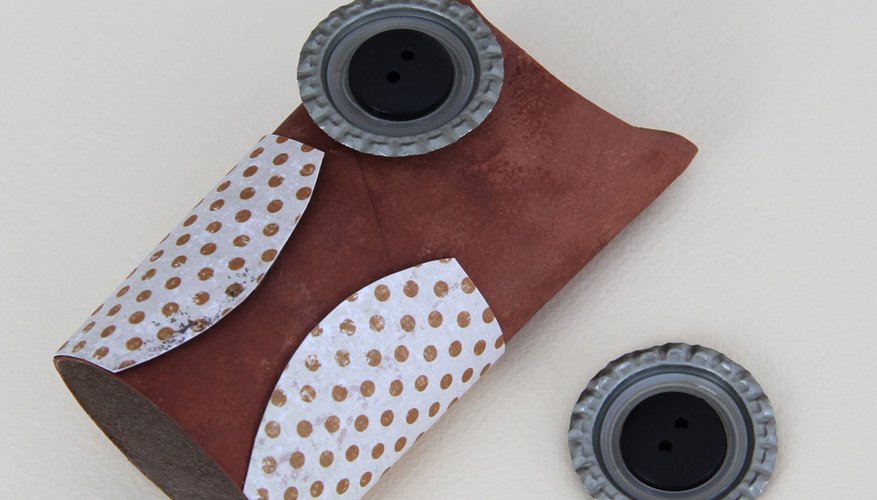 Cindy A. Littlefield/Demand Media
Attach the Beak
For the finishing touch, fold the beak in half vertically to give it a little more dimension. Use a glue dot to attach it to the tube, tucking the upper portion behind the eyes.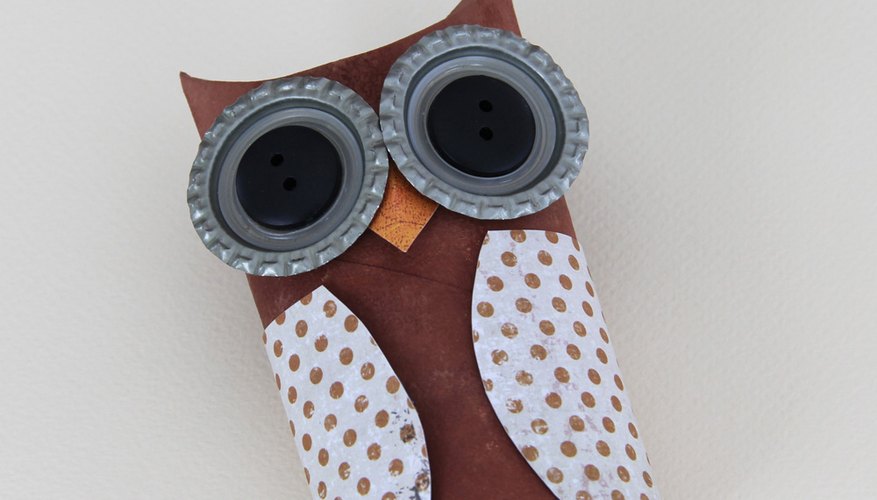 Cindy A. Littlefield/Demand Media