Cardboard
Marker
Green and/or gray paint
Paintbrush
White glue
Scissors
Measuring tape
Webbing or ribbon
4-inch piece of 1" wide elastic
Dark colored fabric or paper
Needle and thread (or sewing machine)
The Statue of Liberty is an iconic representation of the United States of America. Show your patriotism and have fun doing it with this simple hat. Wear it to a parade or make up your own parade!
DIY Statue of Liberty Party Hats for Kids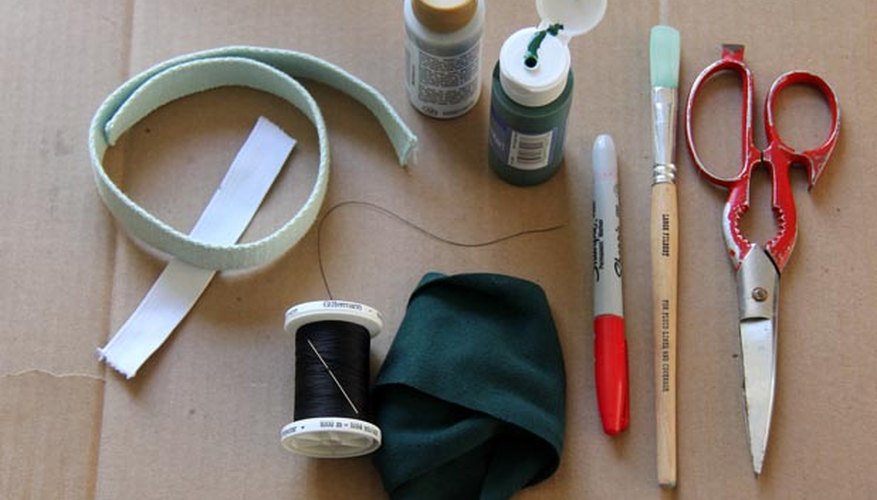 Nici Holt Cline
Assemble supplies. Many things can be substituted for the items pictured. The webbing could be ribbon or fabric. The cardboard could be card stock or stiff felt. Use paper instead of fabric for the front embellishment. Be creative and use materials you already have.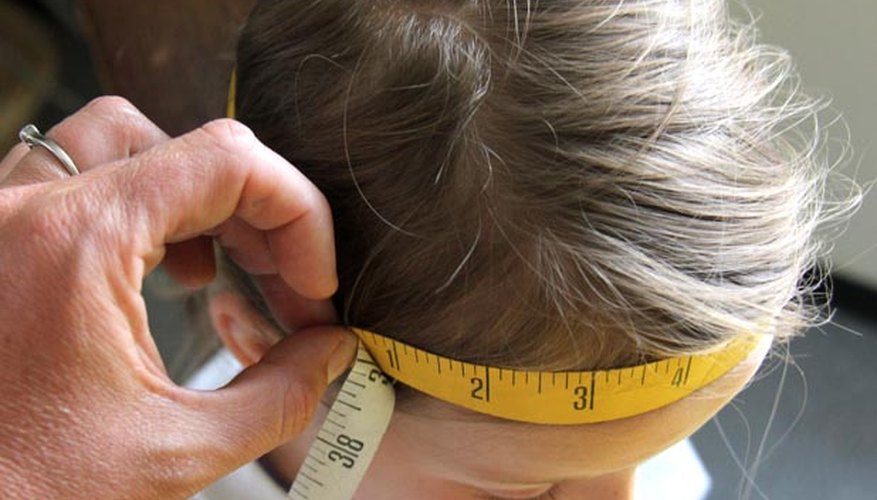 Nici Holt Cline
Using a measuring tape (the webbing would work too!), measure your child's head. Cut the webbing two inches short of the head circumference. For example, this child's head is 20". So the webbing was cut to 18".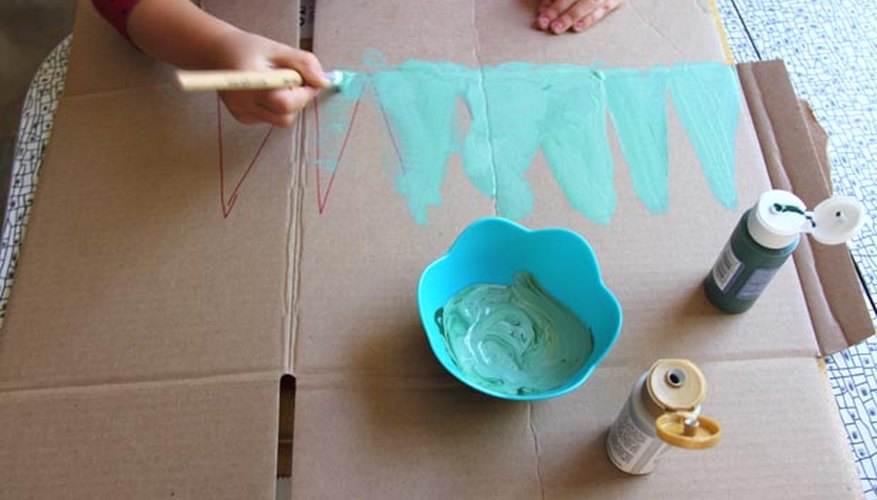 Nici Holt Cline
Draw seven pointy triangles on the cardboard. Make sure all seven will fit on your webbing with room at each end. Paint in the triangles - this is the perfect job for a little helper. Let dry. Cut out the triangles and paint the reverse side.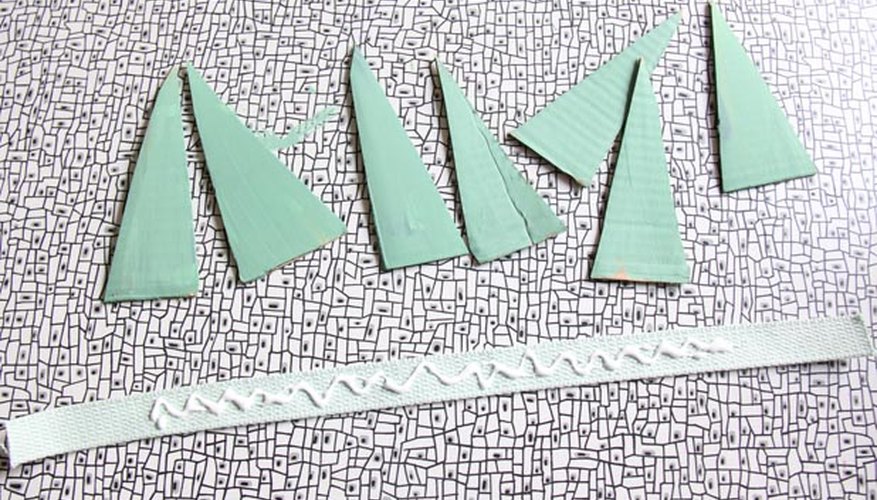 Nici Holt Cline
Generously apply white glue to one side of the webbing. Attach all seven triangles in a row, leaving at least one inch of webbing on each end (this is where the elastic will be attached).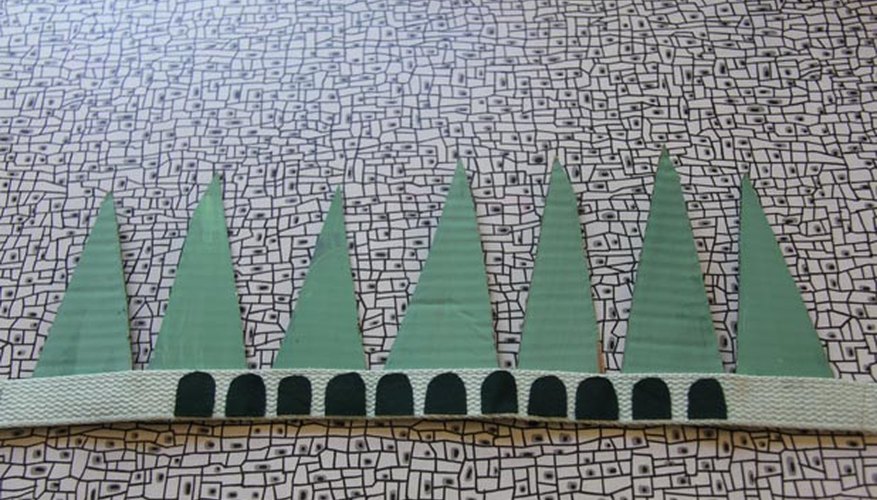 Nici Holt Cline
Using the dark fabric or paper, cut out small rounded rectangles (windows) for the front of the webbing. The rectangles should be slightly smaller than the width of the webbing. Attach to the front of the webbing with glue.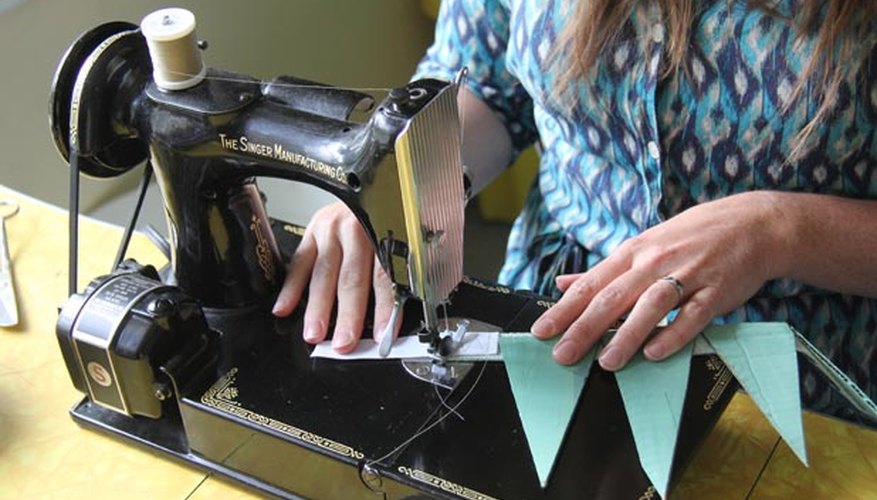 Nici Holt Cline
Using a needle and thread or sewing machine, attach elastic to one of the pieces of webbing, overlapping by one inch. Stitch in a big "M" to ensure a secure connection.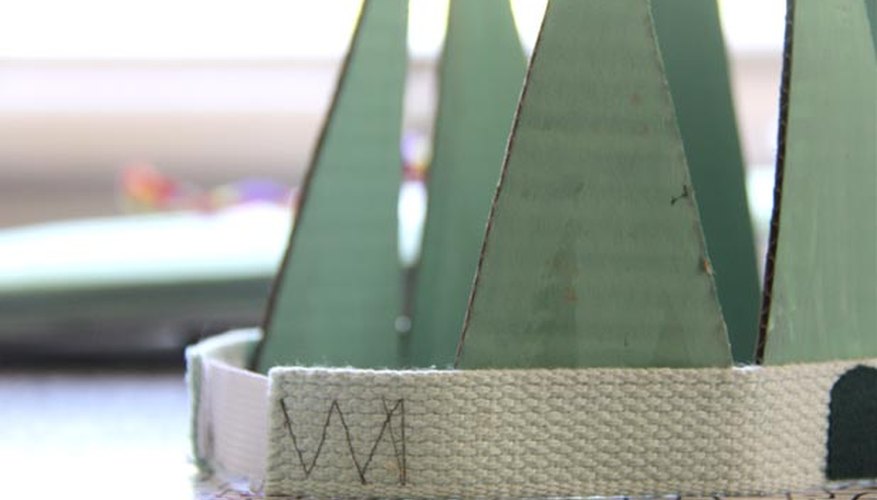 Nici Holt Cline
Repeat Step 6 on the other end, forming a circle. The finished circle should be the exact measurement of the child's head.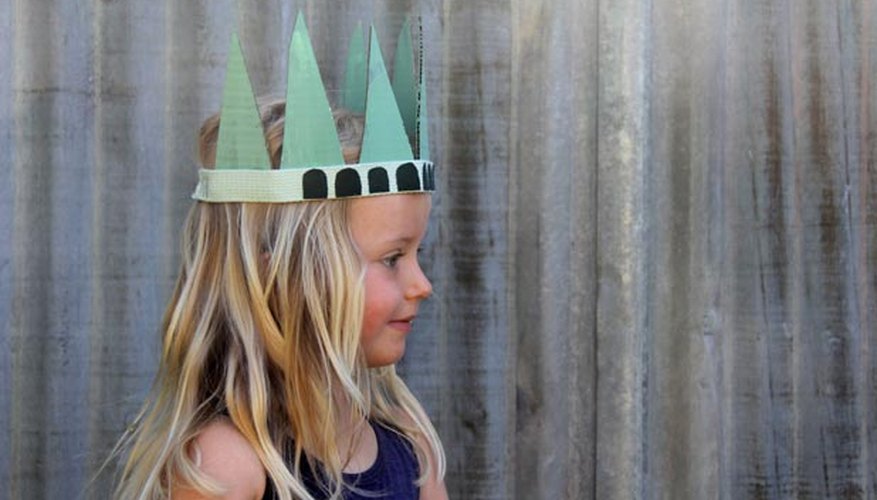 Nici Holt Cline
And now you're done. Wear and enjoy!